Retailers retreat from bitcoin fever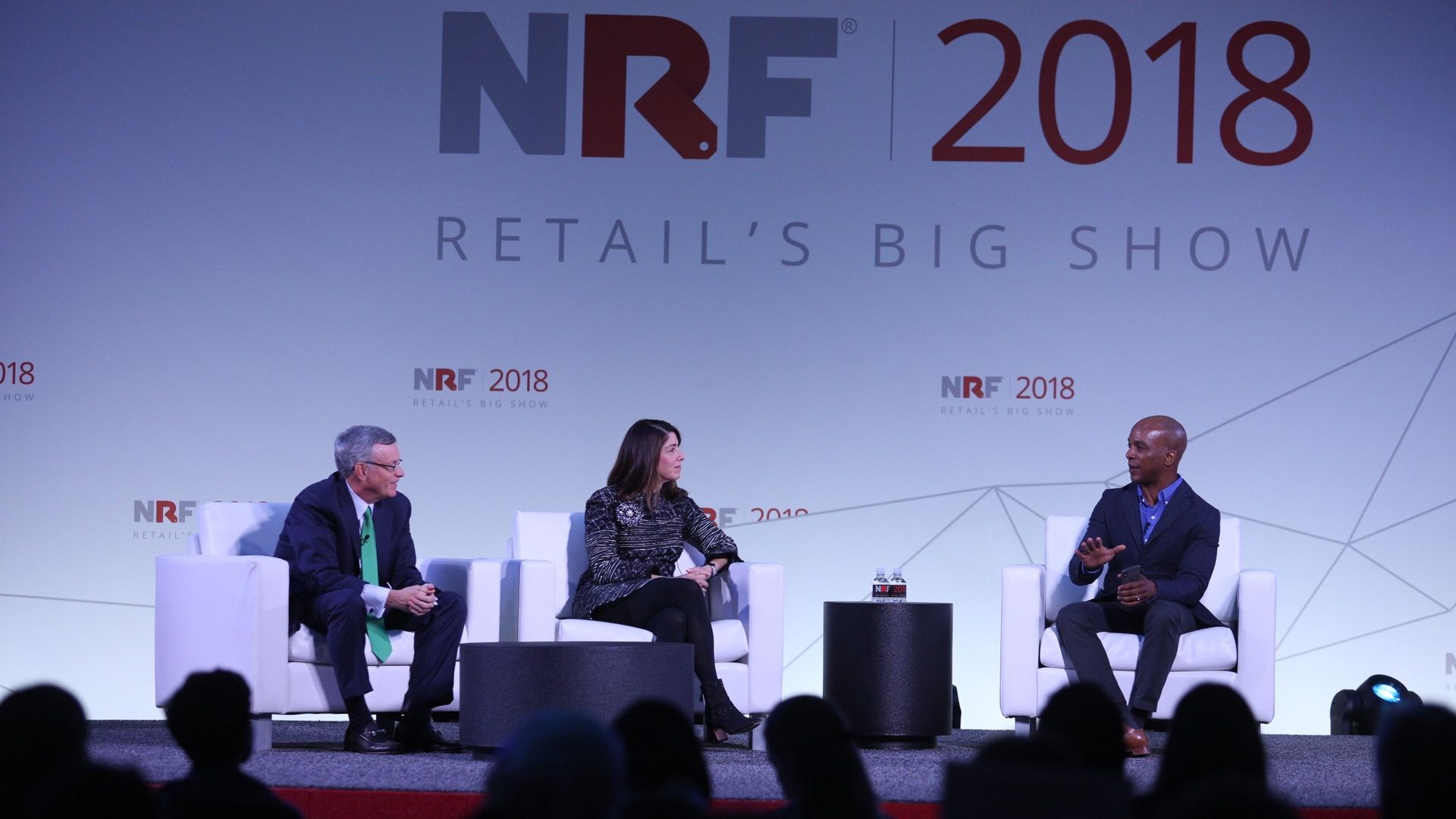 Bitcoin fell below half its peak price on Tuesday, extending a losing streak that has led business leaders to increasingly doubt its viability as a currency.
Why it matters: If business does not see bitcoin as a reliable means of exchange, there's no reason to believe it will end up in wide circulation.
The bottom line: "You don't think about currencies as moving with that level of fluctuation," Visa CEO Al Kelly told National Retail Federation's Big Show conference on Tuesday. "When you think about services that people would buy in advance, like airline tickets, car rentals, hotels, etc. — when would the bitcoin value be set?" If the value of a currency can fall 25% in just a few days — which it did between Sunday and Tuesday — it makes it hard for businesses or consumers to use it as money, he argued.
A Visa competitor? Kelly isn't without a horse in this race, as it was once common to predict that virtual currencies could take a bite out of Visa's business.
But retailers agree: According to a December research note by Morgan Stanley analyst James Faucette, just 3 of the top 500 e-commerce websites accept bitcoin, down from 5 in 2016.
Rising transaction costs: What should most concern bitcoin boosters is that the average cost of verifying transactions of the currency — which are paid to bitcoin miners lending computing power to the bitcoin network — has risen to more than $25 per exchange,
partly a result of frequent speculation.
Go deeper