Paul Ryan's latest bargaining CHIP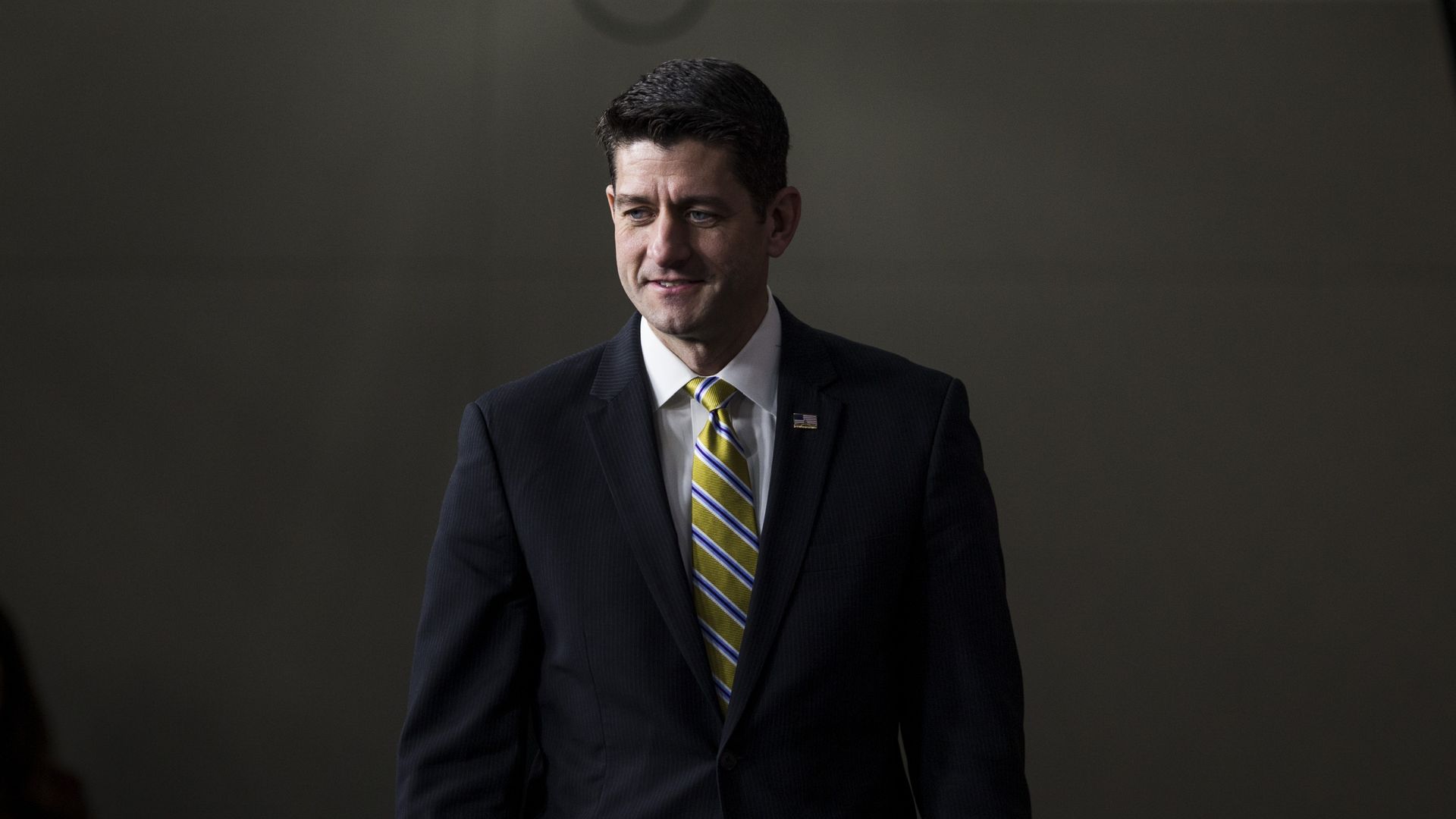 House Republican leaders last night unveiled their latest bid to keep the federal government open past Friday. It would fund the federal government for one month.
If this agreement can pass, health care seems like the key to passing it — the children's health program CHIP to peel off just enough Democrats, especially in the Senate; and delays in ACA taxes to help keep just enough conservatives from jumping ship.
Be smart: Conservatives don't love this bill because it doesn't include as much defense spending as they wanted; Democrats largely don't like it because it would only last a month and doesn't include an immigration deal.
What it does include:
A 6-year extension of the Children's Health Insurance Program
A 2-year delay of the Affordable Care Act's tax on medical devices
A 2-year delay of the ACA's "Cadillac" tax on high-value employee health plans
A 1-year moratorium of the ACA's tax on health insurers
Countdown: We're headed for a government shutdown on Friday if Congress can't figure this out. Federal CHIP funding expired at the end of September.
Meanwhile, health insurers aren't thrilled about the fact that the bill would freeze their ACA tax for 2019, but not 2018. Lawmakers are apparently concerned that it's too late for consumers to see any benefit from keeping the tax on ice this year.
But two industry powerhouses, UnitedHealth Group and Anthem, told congressional leaders in December that they would work with state and federal regulators to make sure consumers received that extra money back, through "premium reductions, enhanced benefits, rebates or other mechanisms."
Go deeper