Netanyahu: U.S. will move embassy to Jerusalem this year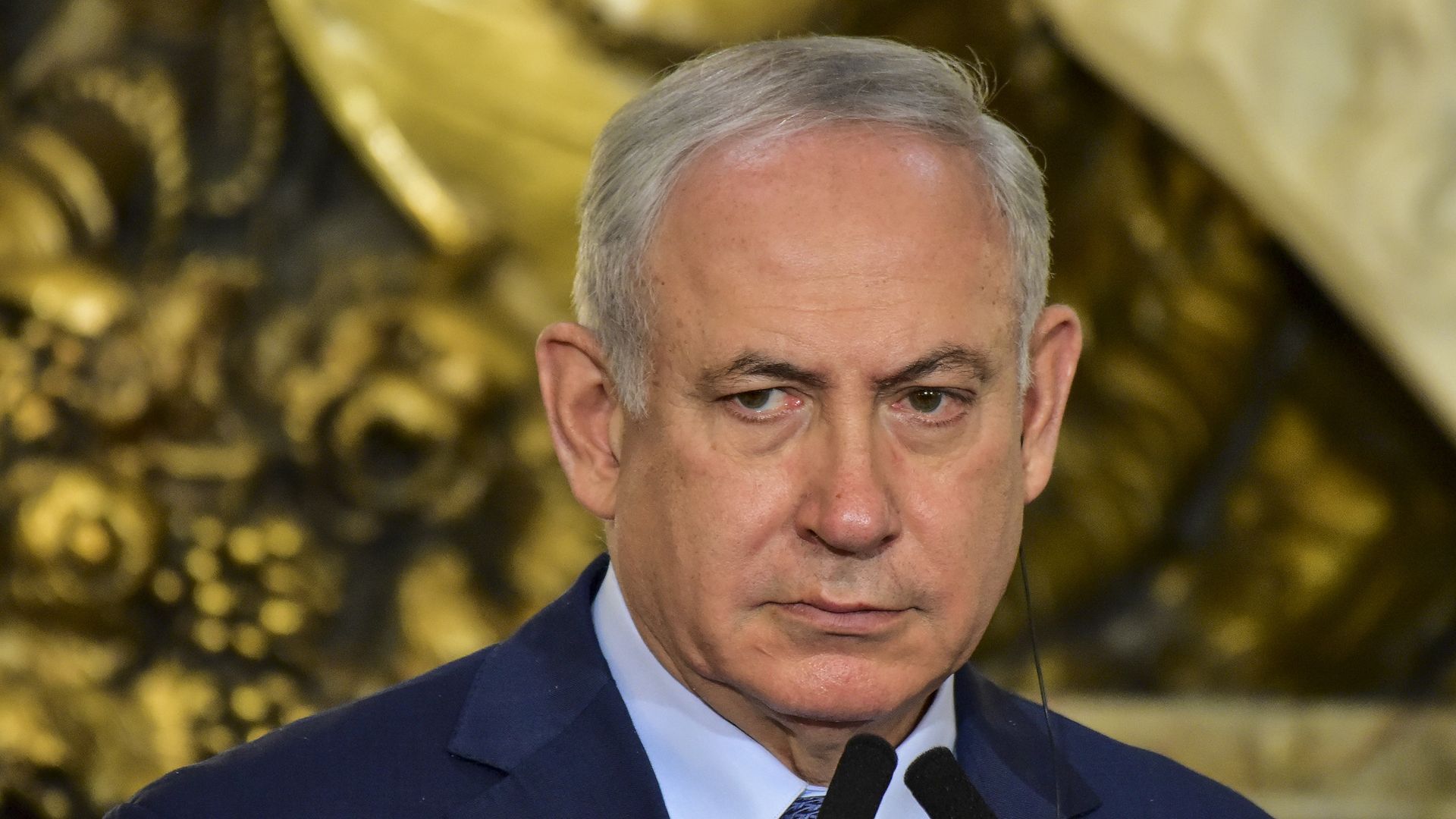 Israeli Prime Minister Benjamin Netanyahu told reporters Wednesday it is his "solid assessment" that the U.S. embassy would move to Jerusalem at some point this year, which is much sooner than the Trump administration indicated the move would happen, the AP reports. Netanyahu spoke with reporters while traveling through India.
State Department press secretary Heather Nauert to Axios: "The U.S. government is currently assessing the suitability of various Jerusalem sites for a future embassy. For now, we have no updates" on the timeline.
Catch up quick: Trump recognized Jerusalem as the capital of Israel last year and said the U.S. would be moving its embassy from Tel Aviv to Jerusalem. Leaders from around the world raised concerns about the move, and Palestinian leaders said it meant the U.S. could never mediate a peace deal.
Go deeper: Why the White House doesn't think Jerusalem will kill peace plan with Barak Ravid.
Go deeper