Report: U.S. democracy has "sharpest one-year drop" in 40 years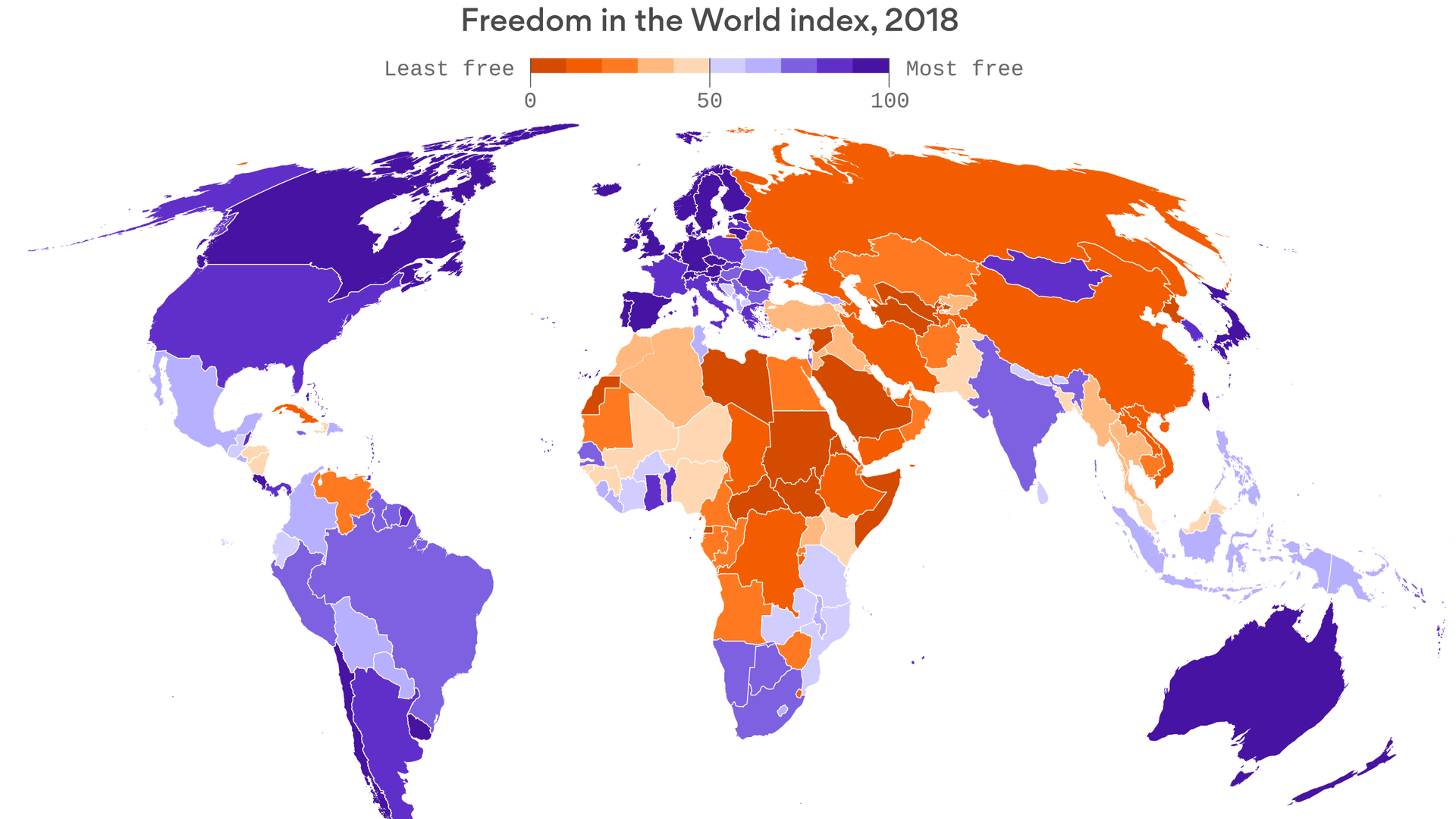 A sobering "freeze frame" report was published by Freedom House, a watchdog group based in D.C., pulling together several factors that add up to "the retreat of the United States as both a champion and an exemplar of democracy." 
The global picture: Of 195 countries, 88 (45%) were rated Free, 58 (30%) Partly Free, and 49 (25%) Not Free.
The annual report finds "democracy is in retreat around the world" for the 12th year in a row.
"This year, this includes the United States, which in 2017, experienced [its] sharpest one-year drop since we began doing the survey more than 40 years ago."
"The United States has experienced a series of setbacks in the conduct of elections and criminal justice over the past decade — under leadership from both major political parties — but in 2017 its core institutions were attacked by an administration that rejects established norms of ethical conduct."
Go deeper: Their fuller U.S. scoring
Get more stories like this by signing up for our daily morning newsletter, Axios AM. 
Go deeper