Big Tech goes back to Congress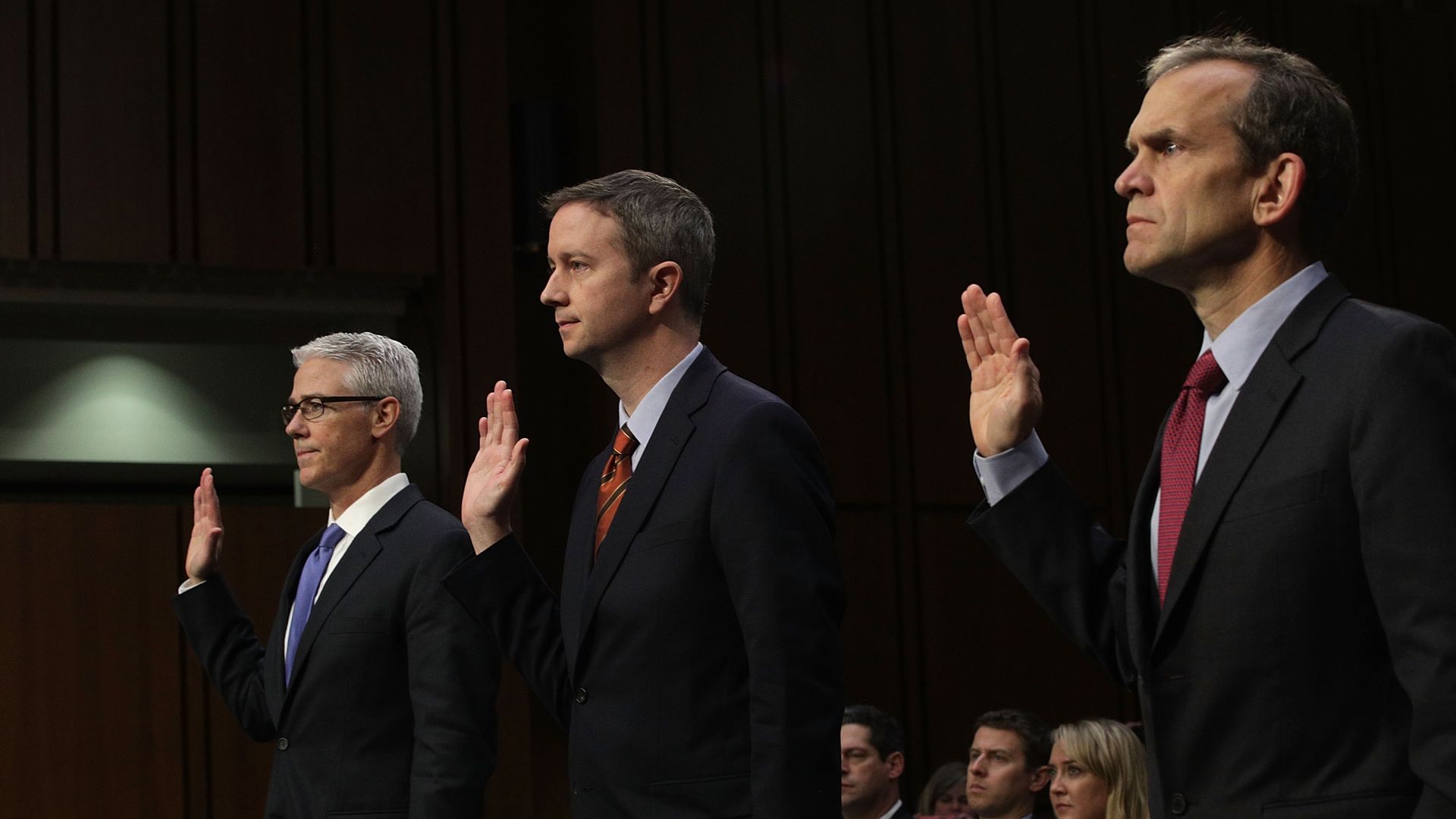 Big Tech returns to Capitol Hill Wednesday to answer questions from the Senate's influential Commerce Committee about how it handles terrorist content, following hearings last year on Russian election interference.
"The companies that our witnesses represent have a very difficult task: preserving the environment of openness upon on which their platforms have thrived, while seeking to responsibly manage and thwart the actions of those who would use their services for evil," Chairman John Thune plans to say in his opening statement. "We are here today to explore how they are doing that, what works, and what could be improved."
Who's going:
Facebook's Monika Bickert
YouTube's Juniper Downs
Twitter's Carlos Monje
Former FBI agent Clint Watts
What to watch: All three companies declined to comment. They'll likely try to stick to the talking points they've honed in the debate over extremist content online here and abroad. Still, lawmakers are sure to take advantage of being able to ask questions of employees who have expert-level knowledge of their respective online platforms.
Go deeper