What we can expect to learn from Trump's physical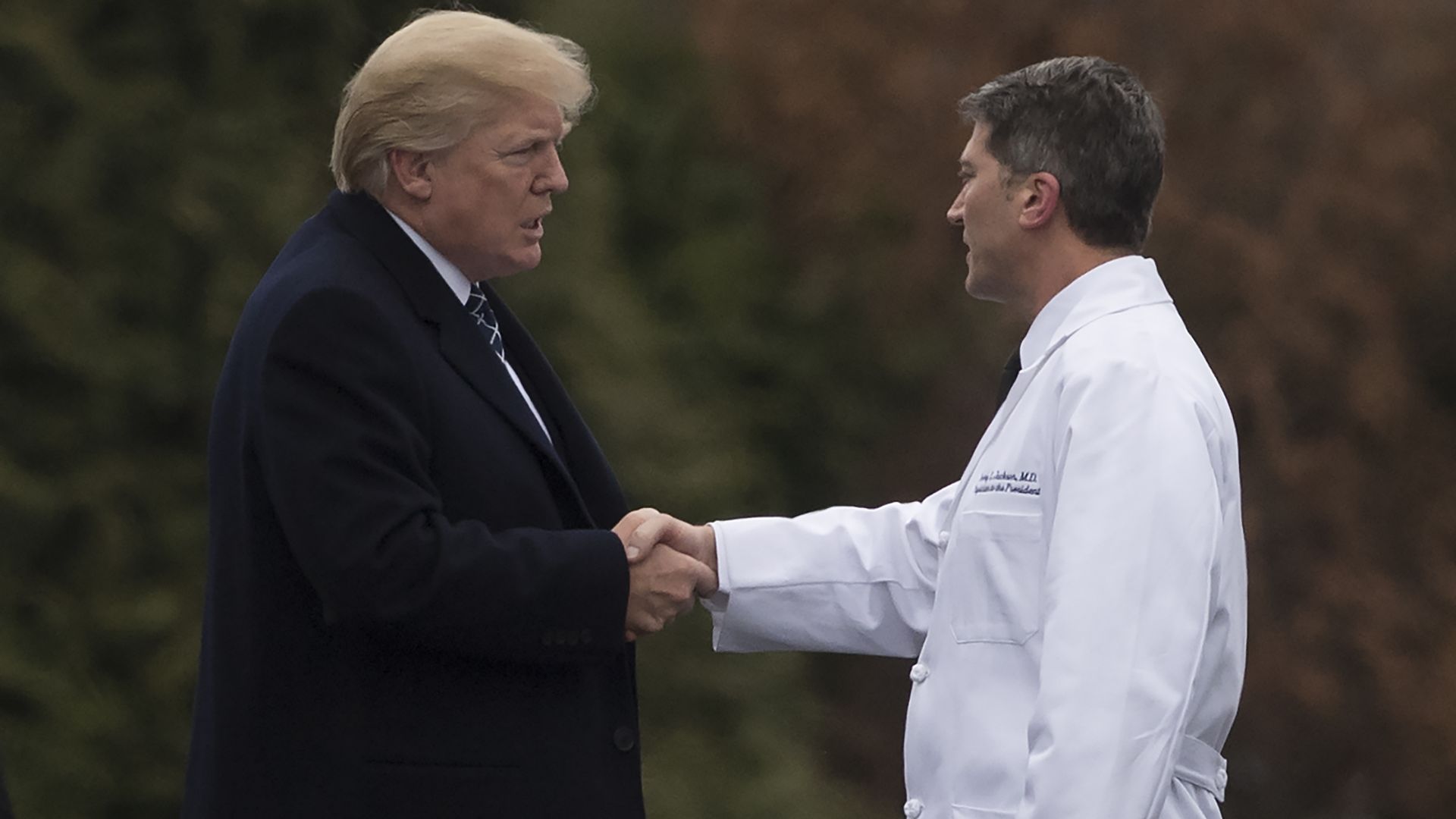 The White House physician is scheduled to deliver a report today on Trump's health. So, how much will we learn? Potentially a lot, but this won't be the smoking gun Trump's fiercest critics might have been hoping for.
What to watch for: The official report from the White House usually gives the public more actual information than the vague assurances we've gotten so far that Trump is in "excellent health."
It usually includes the president's height, weight, blood pressure, resting heart rate, cholesterol levels, and a list of medications he's taking.
All of that would be new information about Trump, and will be especially interesting given the reports about his relatively poor diet and lack of physical activity.
The president's physician generally does not perform (or at least, does not release the results of) any cognitive tests.
Go deeper: Here's Obama's last official health report, as a guideline for making sense of today's.
Go deeper