Putin set to win Russian election, facing no real competition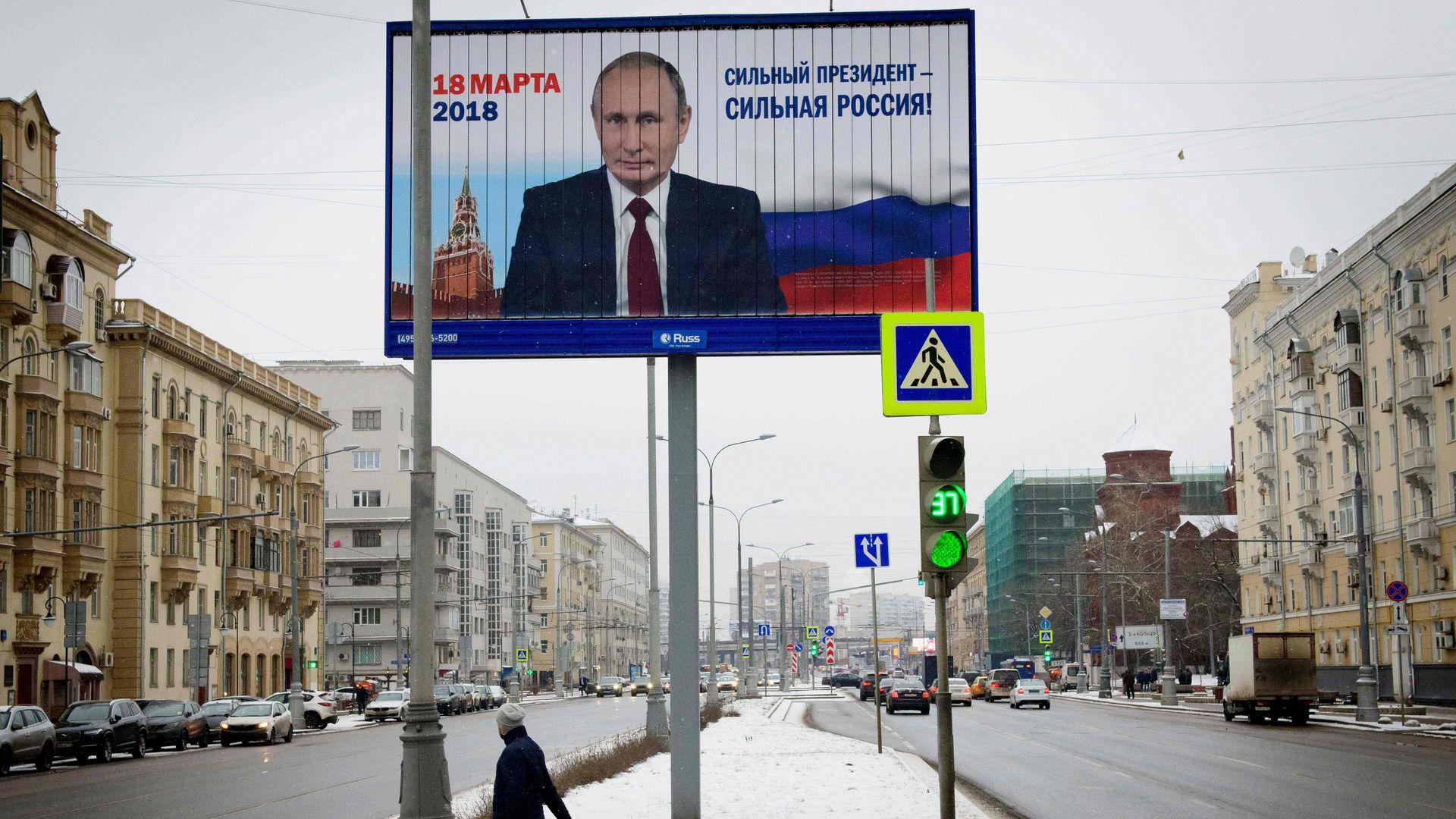 Putin is set to easily win another six-year term and has already collected the necessary 300,000 signatures to be listed on the ballot in two months, raking up just more than 700,000, per TASS.
He faces no real competition after Russian election officials last month barred his opponent, Alexei Navalny, from running due to a fraud conviction. Putin critics view court cases against Navalny as a way to keep him from legitimately threatening Putin's power.
Censoring: "Independent Russian Pollster Self-Censors Ahead of Elections" from The Moscow Times. Levada Center, categorized as a "foreign agent" in 2016 due to its funding, will not publish any polling data ahead of the election to avoid punishment or fines related to the label.
Go deeper