McMaster's secret San Francisco meeting on North Korean threat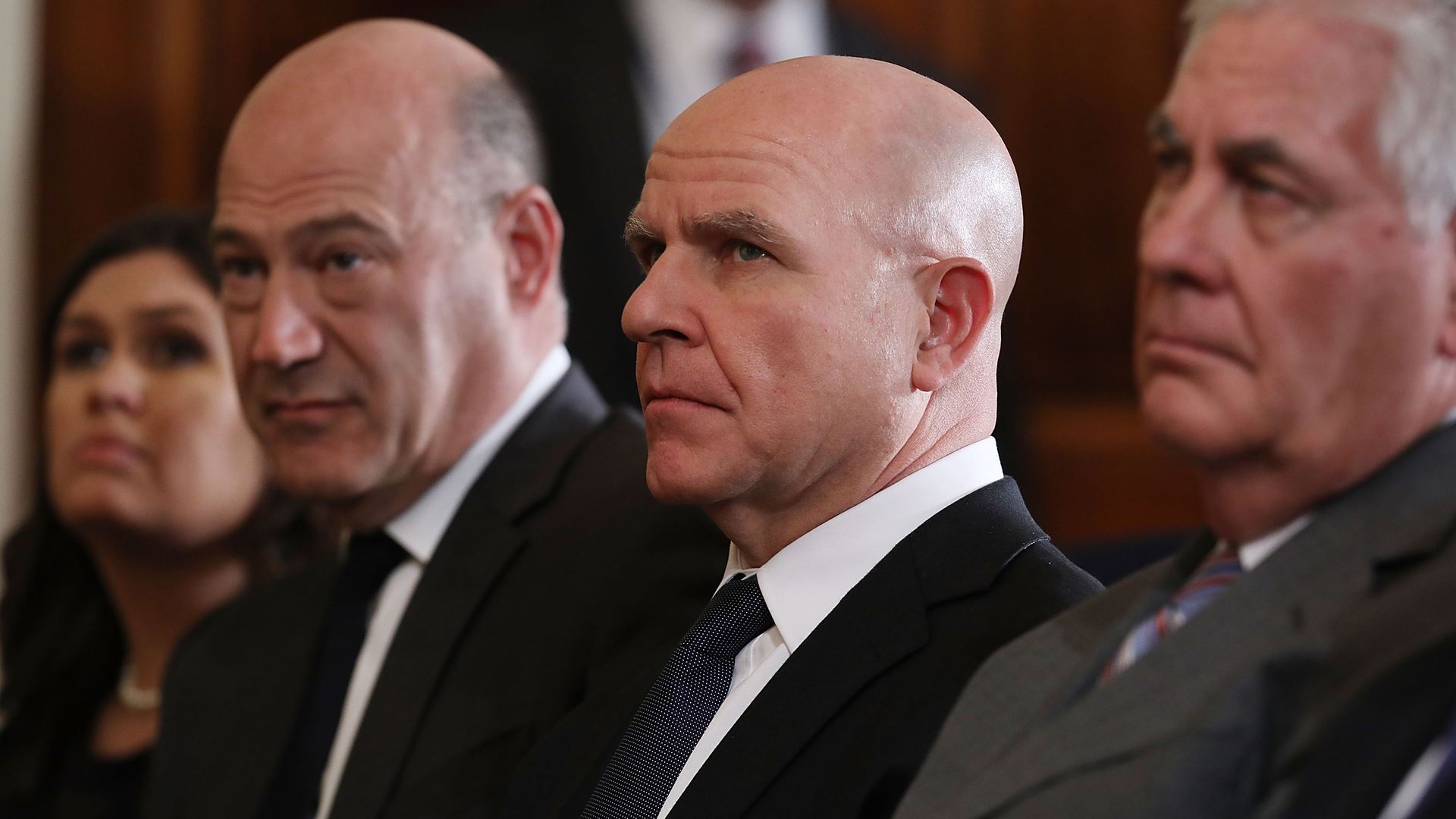 H.R. McMaster was in San Francisco on Saturday and Sunday for secret meetings about North Korea. He met with Shotaro Yachi, the director of the Japanese national security council, along with the South Koreans.
Why this matters: The group agreed that resumed communications by the North Koreans are diversions and don't have any effect on its determined pursuit of nuclear weapons. The group agreed they need to put more unified pressure on the north. 
Backdrop:
North Korea and South Korea last week held their first high-level bilateral meeting in two years.
They met on the South Korean side of the demilitarized zone, and they agreed to resume conversations between their militaries to avoid accidental outbreak of conflict.
They agreed to North Korea sending a delegation to next month's Winter Olympics in South Korea.
Go deeper