Justice Department asks Supreme Court to help on DACA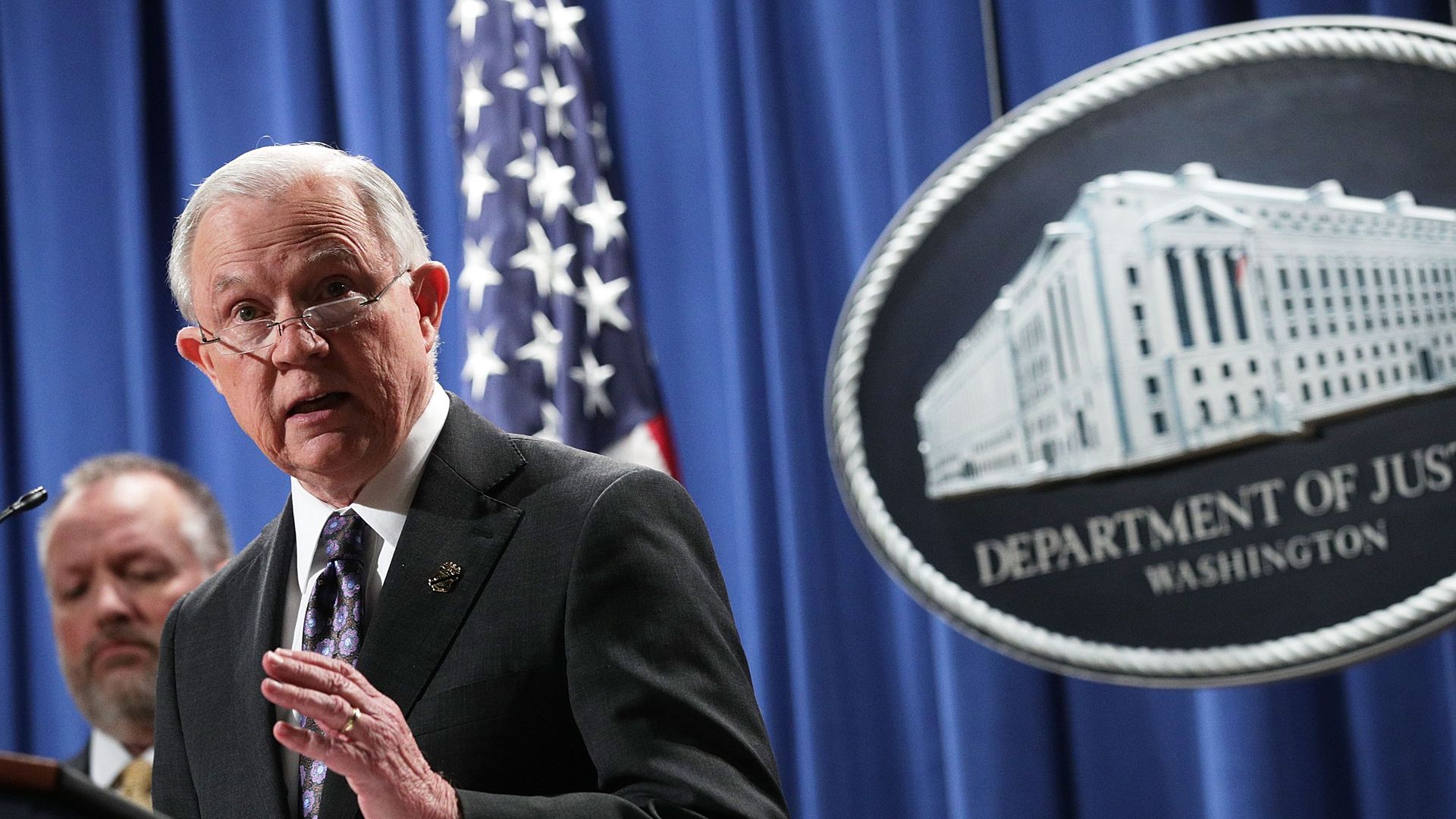 The Department of Justice has appealed a California judge's move to block the Trump administration from ending DACA, reports the Washington Post. Attorney General Jeff Sessions says the department plans to take the "rare step" of petitioning the Supreme Court to step in and circumvent the 9th circuit court later this week.
Why it matters: U.S. District Judge William Alsup ordered a temporary injunction last week preserving DACA while a legal challenge to Trump's decision is pending. The fate of the 800,000 "dreamers" remains in legal limbo while a fierce immigration debate rages on in Washington, ahead of a Friday government funding deadline.
Go deeper