Dick Durbin: I "stand behind every word I said" on Trump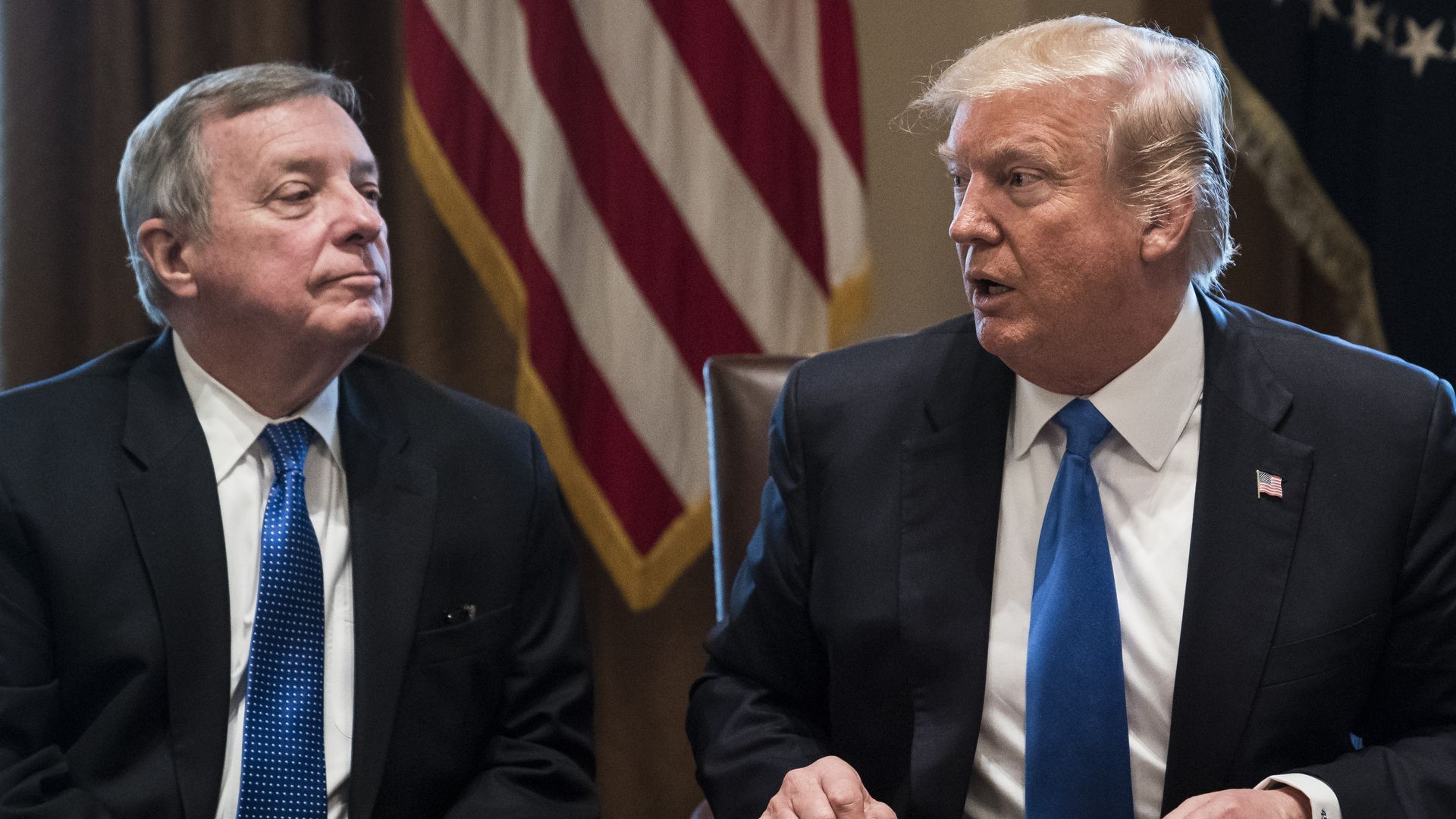 Amid the backlash from Trump allies over the President's reported "shithole" countries comments at an immigration meeting, Sen. Dick Durbin told reporters today that he "know what happened" and "stand behind every word that I said." The Illinois Democrat also said reports saying White House officials are debating internally whether the President said 'shithole' or 'shithouse' does not change "the impact" his racially-charged rhetoric had caused.
The backdrop: Durbin was at the bipartisan immigration meeting at the Oval Office last week, when Trump reportedly called Haiti and African nations 'shithole' countries. Republican Sen. Lindsey Graham has also indicated that reports of Trump's remarks are true.
Go deeper: Trump's "shithole" comments continue to rile Washington
Go deeper