Board games break millennials away from screens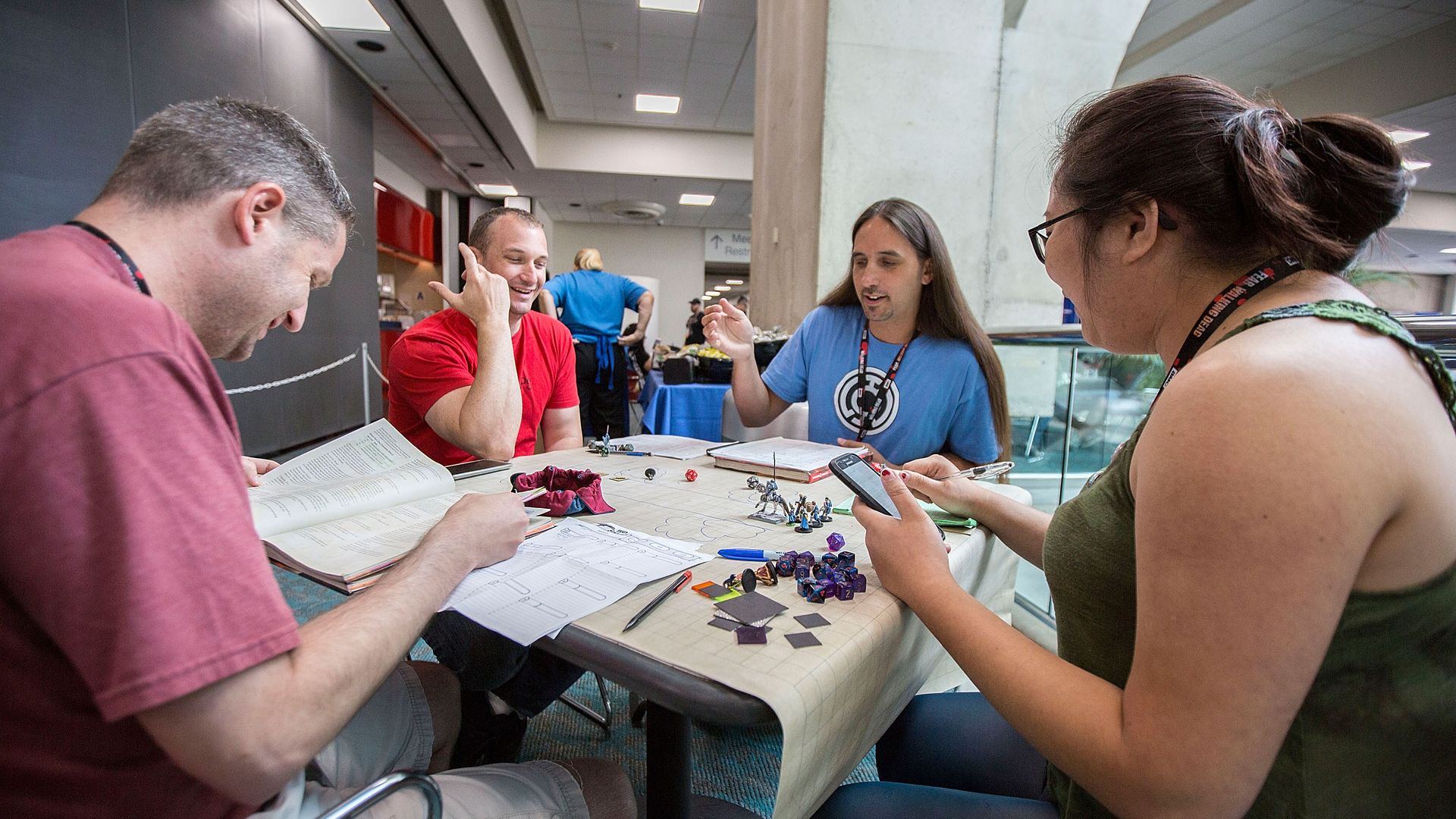 "Board game nights are having a moment," Marie Elizabeth Oliver writes in the WashPost.
Our thought bubble: As the friend who alerted us to this trend put it: "It's counterintuitive, but it makes sense." We think we all want to be on our screens. But with the world going so fast on social media, board games give us a chance to break away from the stress, relax and be real again.
Kyle Engen, founder of the Interactive Museum of Gaming and Puzzlery: "By our calculations, we are in the golden age of board games."
"There's plenty of speculation about what's driving the boom — video games, the Internet, millennials preferring to socialize at home, hygge-style — but Barry 'BJ' Rozas, a lawyer from Louisiana who moonlights as a board game reviewer, says it really comes down to one thing: 'Today's games are better.'"
Matthew Hudak, toys and games analyst with Euromonitor International, cites a recent market report that sales of games and puzzles grew by 15% in 2016.
Hudak: "It's something that has been bubbling up for years now, but 2016 was the most influential year for board games ... There were more than 5,000 board games introduced into the U.S. market last year."
Go deeper