Airbus may stop making the A380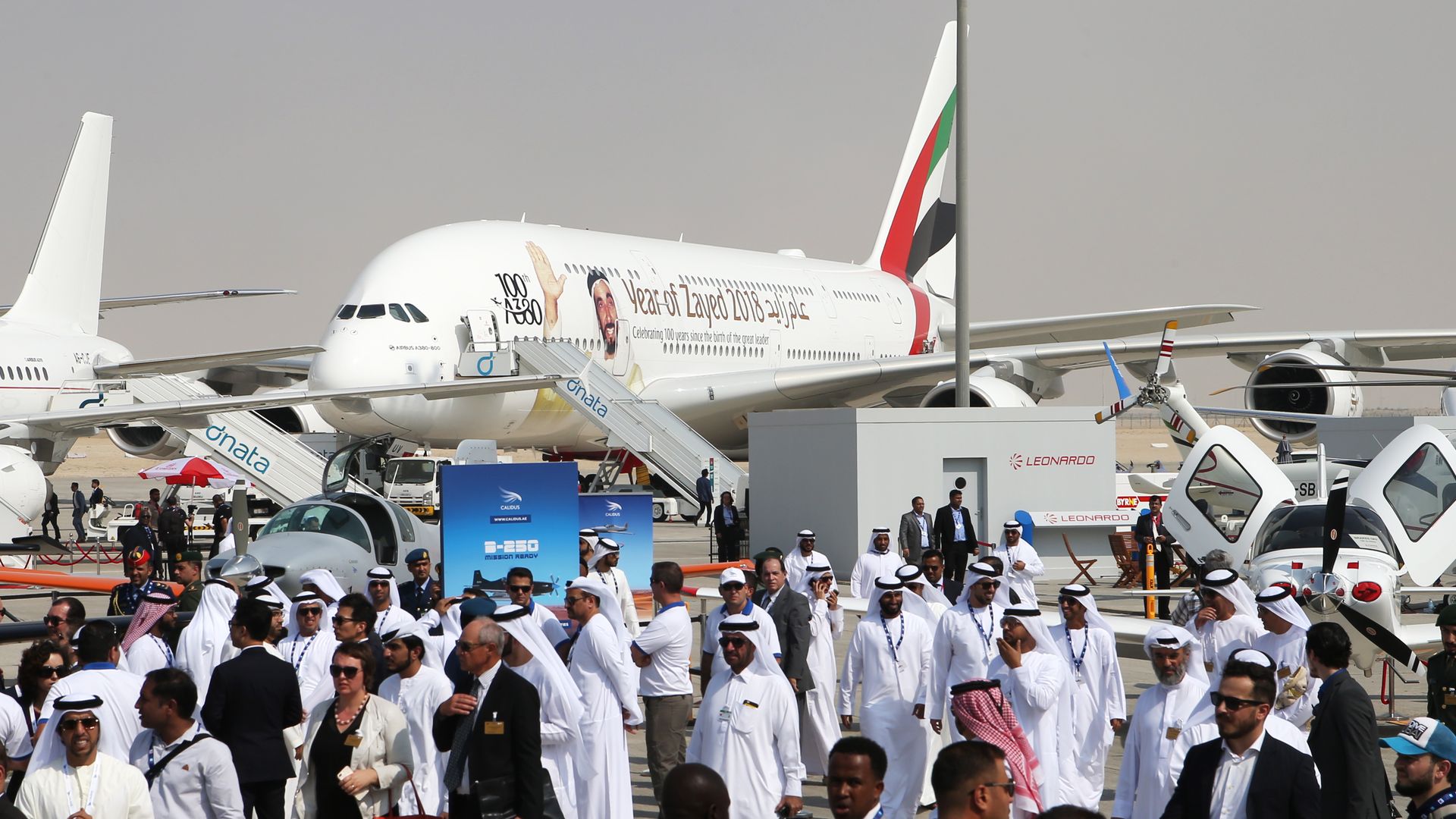 Airbus announced today that it may soon stop producing its superjumbo A380 unless it can find a buyer to fulfill its minimum production numbers, per CNBC. Airbus sales head John Leahy pegged Emirates — the A380's main customer — as "the only one in the marketplace" who might purchase the minimum of six A380s each year.
Why it matters: Though Airbus also stated that it had beaten rival Boeing in 2017 sales, the A380 news indicates a looming market weakness for its flagship plane. Airlines have tended toward smaller, cheaper single-aisle planes in recent years, highlighted by Airbus' $49.5 billion order from the U.S. equity fund Indigo Partners last year.
Go deeper