Who can and can't recall what Trump said in immigration meeting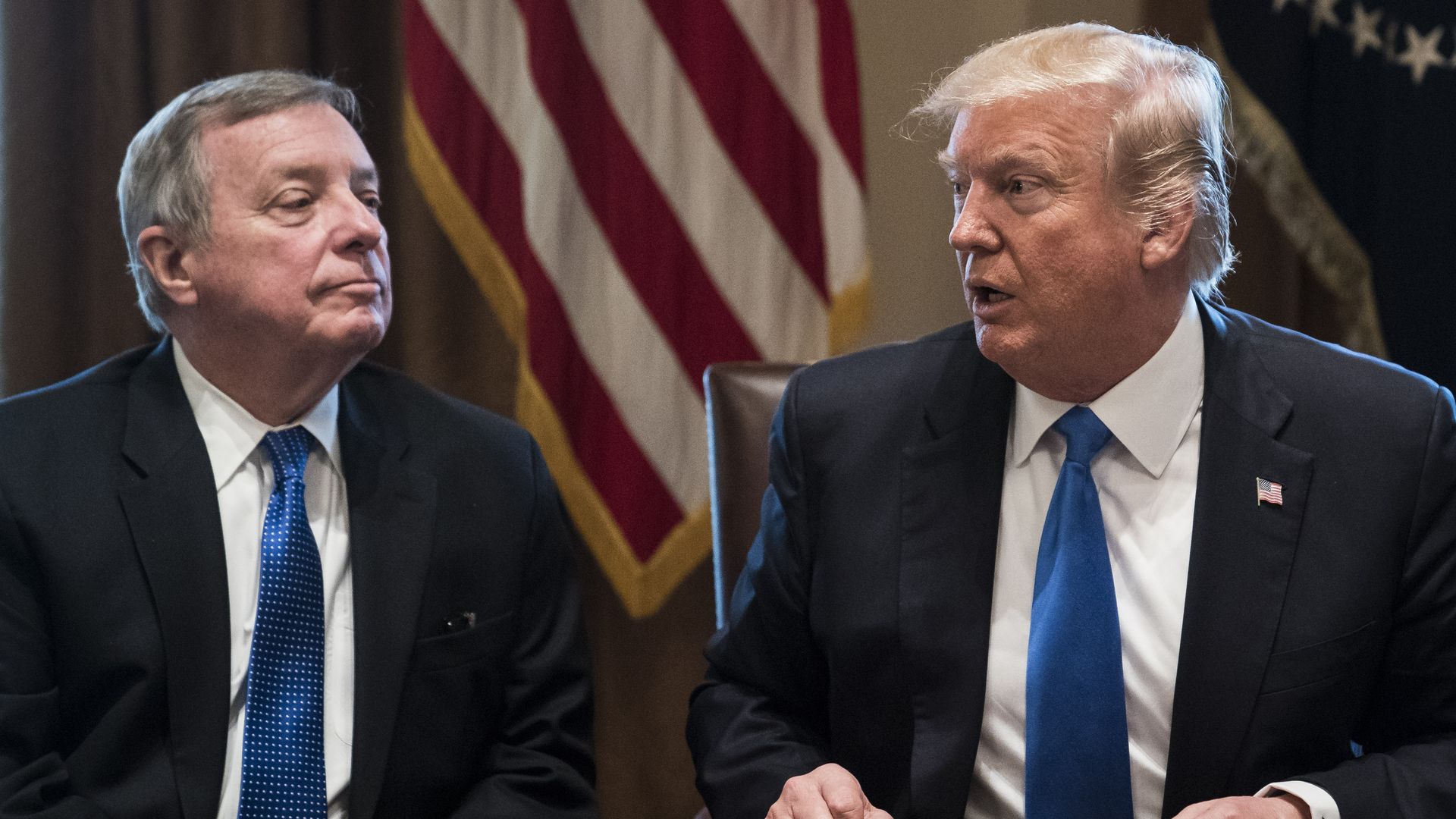 Since the report broke on Thursday that President Trump referred to Haiti and African nations as "shithole countries," there have been conflicting reports from the lawmakers who were in the room.
The bottom line: This is a straightforward question about a meeting that happened just a few days ago, yet some participants seem to have forgotten what was said remarkably quickly. Meanwhile, Sen. Dick Durbin told the press that Trump made such remarks "repeatedly," while Sen. David Perdue denies the account entirely.
Deny
Can't recall
Confirm
Won't comment
Get more stories like this by signing up for Axios newsletters
Go deeper