Hawaii false alarm to speed changes to alerts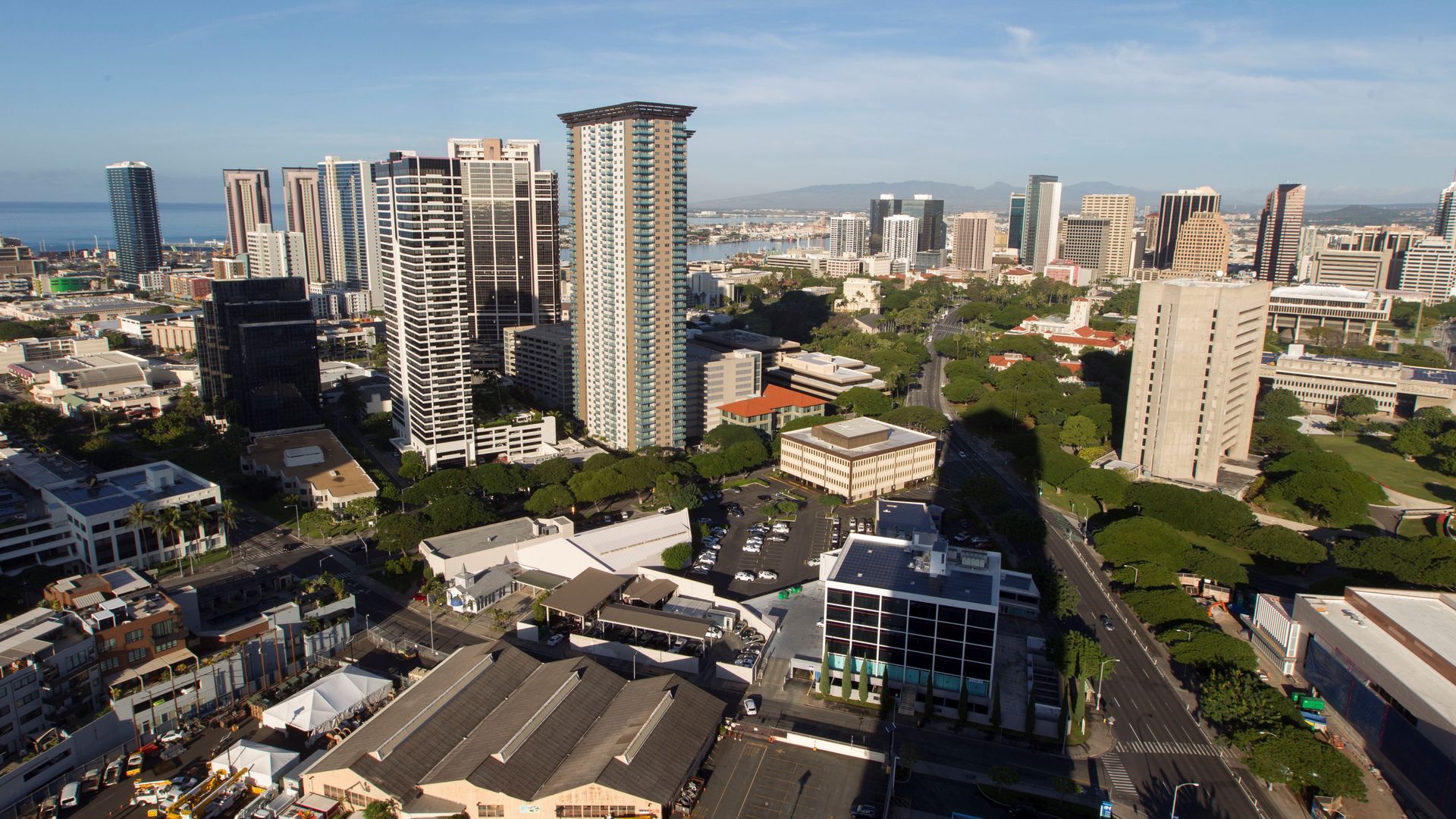 "A false alert sent to cellphones across Hawaii on Saturdaywarning of an incoming ballistic missile is calling attention to an emergency notification system that government officials at all levels say needs major improvements," per the N.Y. Times' Cecilia Kang:
"The Federal Communications Commission said it was opening a 'full investigation into what happened' when the Hawaii Emergency Management Agency sent the errant alert as a result of what Gov. David Y. Ige said was human error: a worker who 'pushed the wrong button' during a shift change at the state's emergency command post."
Why it matters: "The episode in Hawaii appeared to be the Wireless Emergency Alerts system's most serious misfire since it became operational in 2012 to [use alerts pushed to cellphones to] modernize America's decades-old approach of using television and radio to notify the public about impending weather, safety and other hazards."
What's next: "The system has come under growing scrutiny in recent months, with public safety officials complaining that it requires upgrades on several fronts. Critics say they are often sent too widely, sowing fear among people unlikely to be affected by the threat in question."
This is a great read ... Go deeper: "False Alarm Hints at Thin Line Between Mishap and War," by N.Y. Times' Max "The Interpreter" Fisher:
"Security experts called it a frightening warning of how a technical error could set off an unintended conflict with North Korea."
Go deeper