Flake to invoke Stalin in speech on Trump's anti-media attacks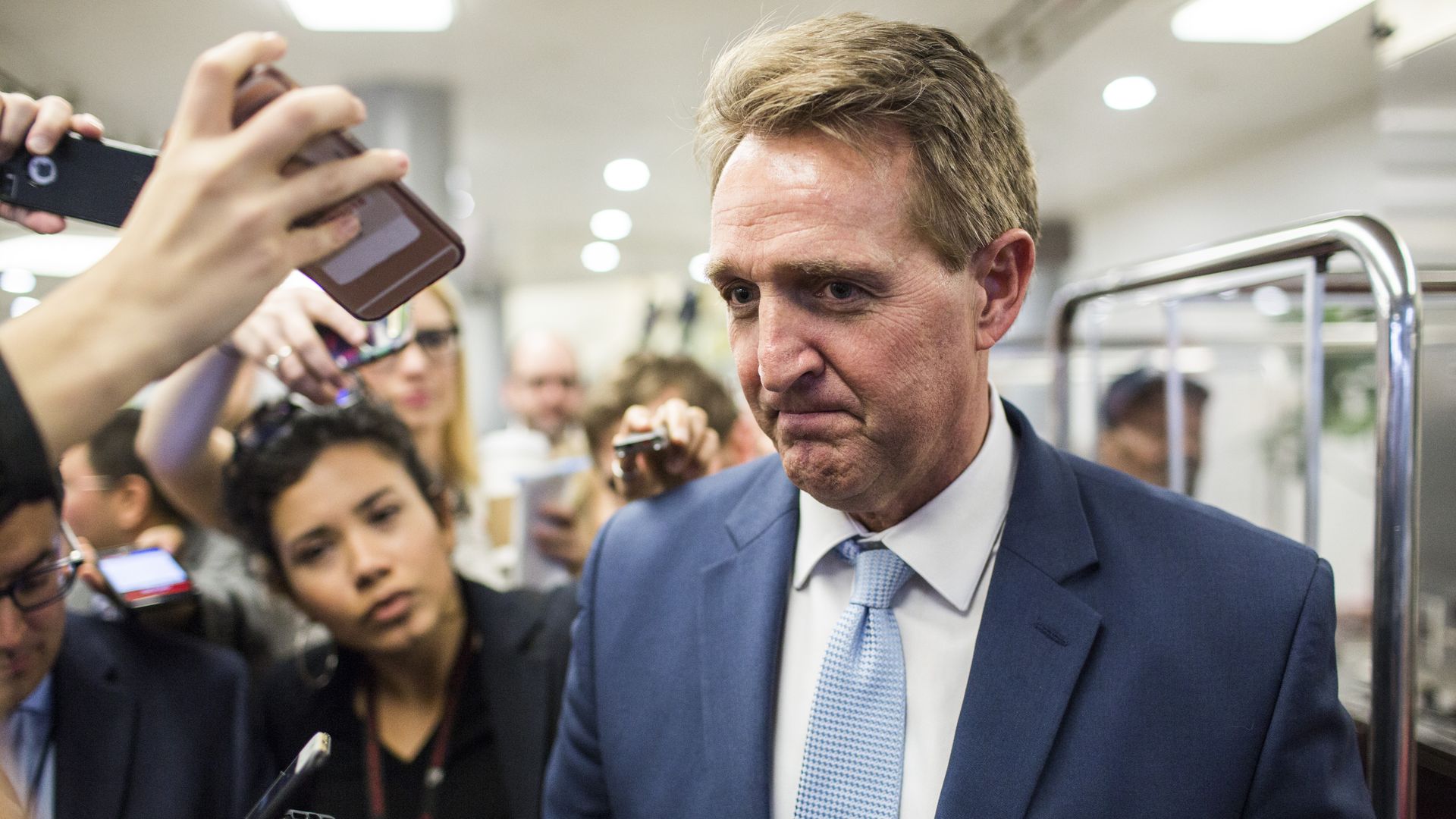 According to excerpts obtained by NBC, Sen. Jeff Flake is planning to confront President Trump's anti-media comments in a speech to the Senate this week, comparing the president's labeling of the media as the "enemy of the American people" to comments made by Josef Stalin.
"Mr. President, it is a testament to the condition of our democracy that our own president uses words infamously spoken by Josef Stalin to describe his enemies."
Flashback: Flake announced in October that he would not run for re-election. Along with that announcement, he delivered a scathing speech against Trump and warned his Republican colleagues against remaining "silent as the norms and values that keep America strong are undermined."
Go deeper