DACA recipients can apply for renewal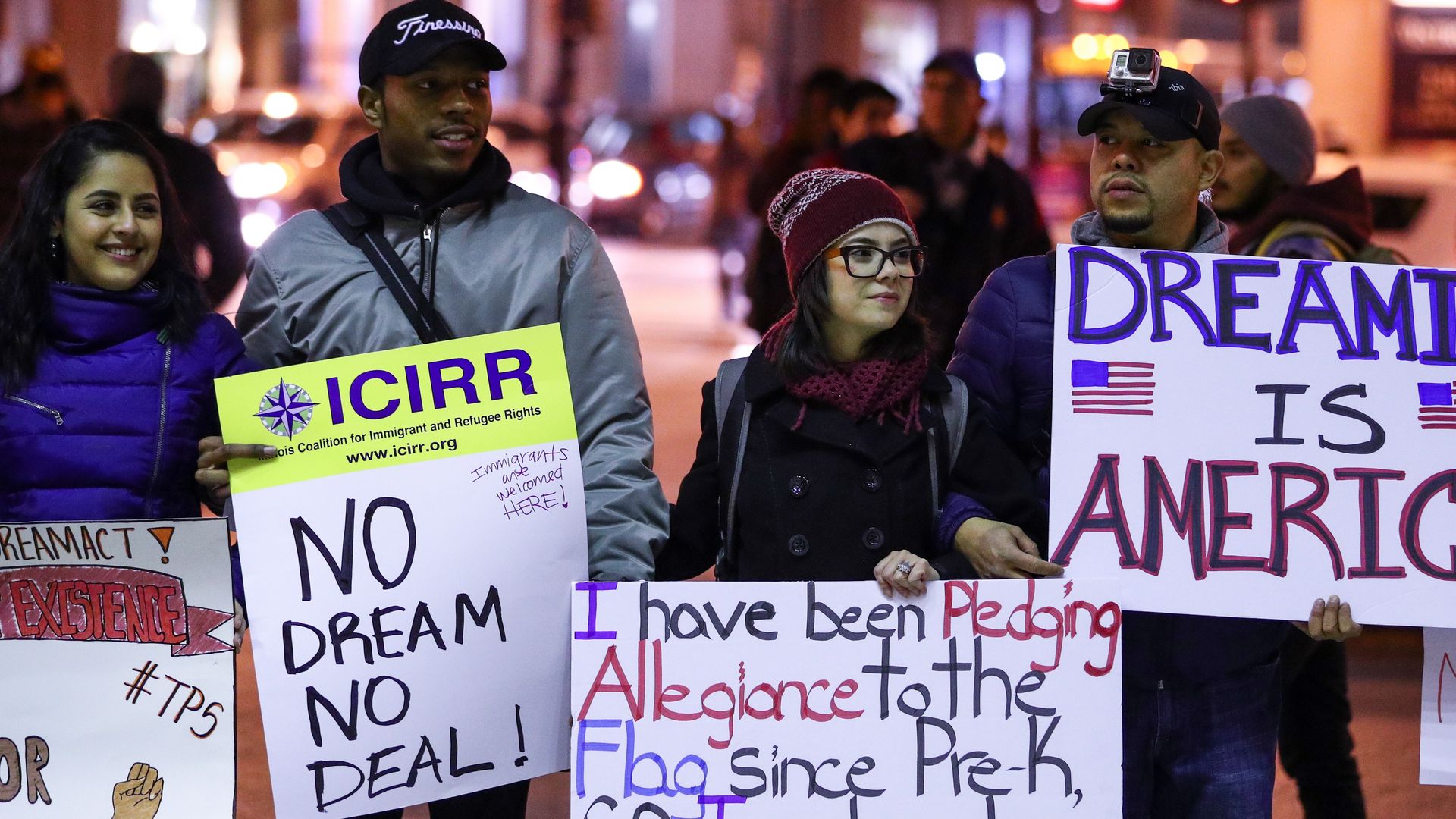 After a federal judge last week ordered the Trump administration to resume the DACA program, U.S. Citizenship and Immigration Services announced that recipients can once again apply for renewal.
What happened: President Trump announced in September that he would be ending DACA, but would give Congress until March to pass a legislative replacement for the Obama-era program, which shields 700,000 immigrants who arrived in the U.S. as children from deportation and allows them to receive work permits. That left a gap for recipients of the protections who couldn't renew their status, which is required every 2 years. Amid legal challenges to Trump's move, a federal judge in San Francisco ordered the government to resume the processing of renewal applications.
Go deeper