Hawaiians rattled by false alarm of missile attack
People in Hawaii received emergency alerts on their phones today that a ballistic missile attack was imminent. Hawaii Congresswoman Tulsi Gabbard quickly tweeted that it was a false alarm.
Hawaii has been on edge as tensions with North Korea have risen. In December, nuclear alarms were tested for "the first time in a generation," per the Washington Post.
Hawaii Emergency Management Agency tweeted "NO missile threat to Hawaii."
A Hawaii EMA employee told BuzzFeed News: "It was part of a drill that was going on."
White House Deputy Press Secretary Lindsay Walters said: "The President has been briefed on the state of Hawaii's emergency management exercise. This was purely a state exercise."
Hawaii Sen. Brian Schatz tweeted: "AGAIN FALSE ALARM. What happened today is totally inexcusable. The whole state was terrified. There needs to be tough and quick accountability and a fixed process."
David Ige, Governor of Hawaii, confirmed to CNN: "It was a mistake made during a standard procedure at the change over of a shift and an employee pushed the wrong button...The warning went out to cell phones, Television and radio got the emergency alert."
Ige also tweeted that he's meeting "with with top officials of the State Department of Defense and the Hawaii Emergency Management Agency to determine what caused this morning's false alarm and to prevent it from happening again."
Within about 45 minutes an alert was sent confirming it was a false alarm: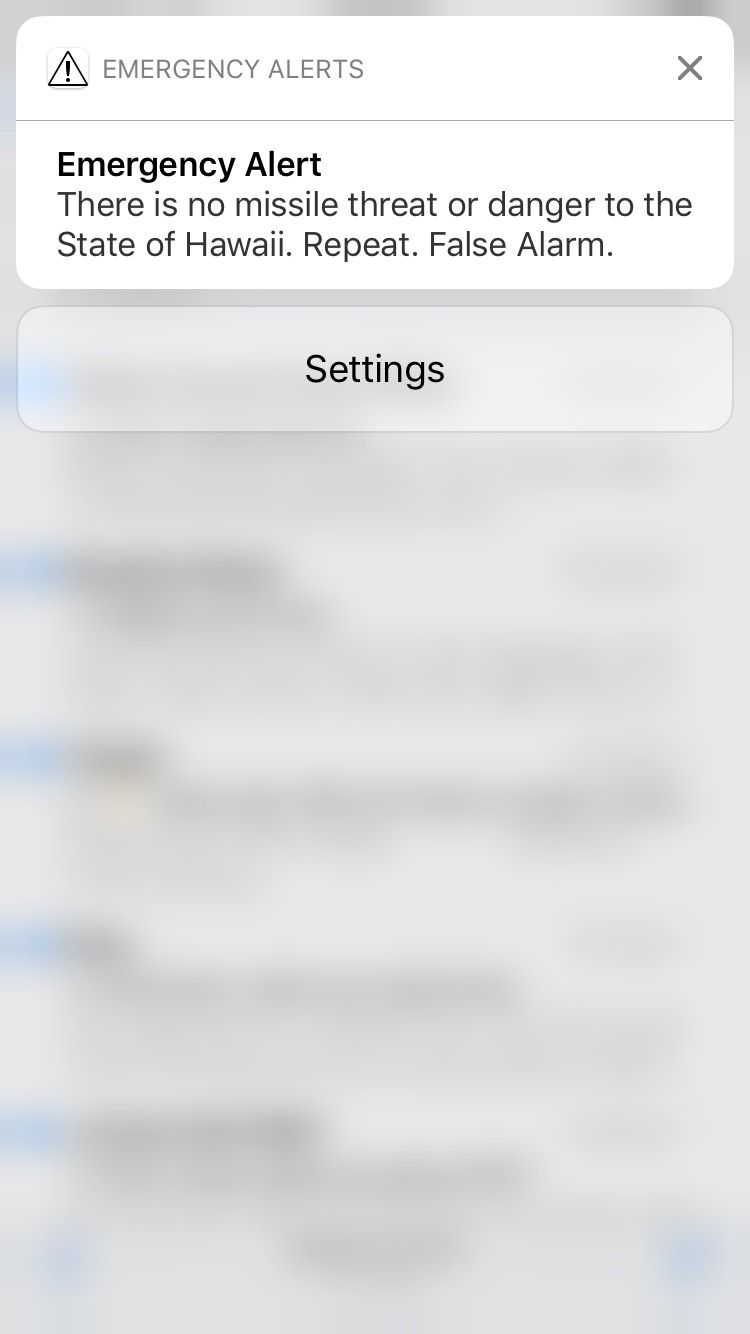 Sign up for Axios newsletters to get our smart brevity delivered to your inbox every morning.
Go deeper