Trump tweet boosts sales of anti-radiation pills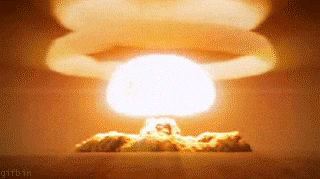 Ever heard of potassium iodide? If you haven't, it's a drug that's supposed to help protect people against radiation poisoning. And per Kaiser Health News, sales went through the roof after Trump tweeted about how his "nuclear button" was bigger than North Korea's.
One distributor of the drug said he sold out of a month's supply of the drug in about 48 hours after the tweet.
The catch: It's not actually recommended by either the Food and Drug Administration or the Centers for Disease Control and Prevention. It only protects against radioactive iodine, and if that's not present, the drug is "not protective and could cause harm," per the CDC.
The bottom line: Yes, www.nukepills.com is a thing.
Go deeper