Trump accuses FBI agent who sent texts bashing him of "treason"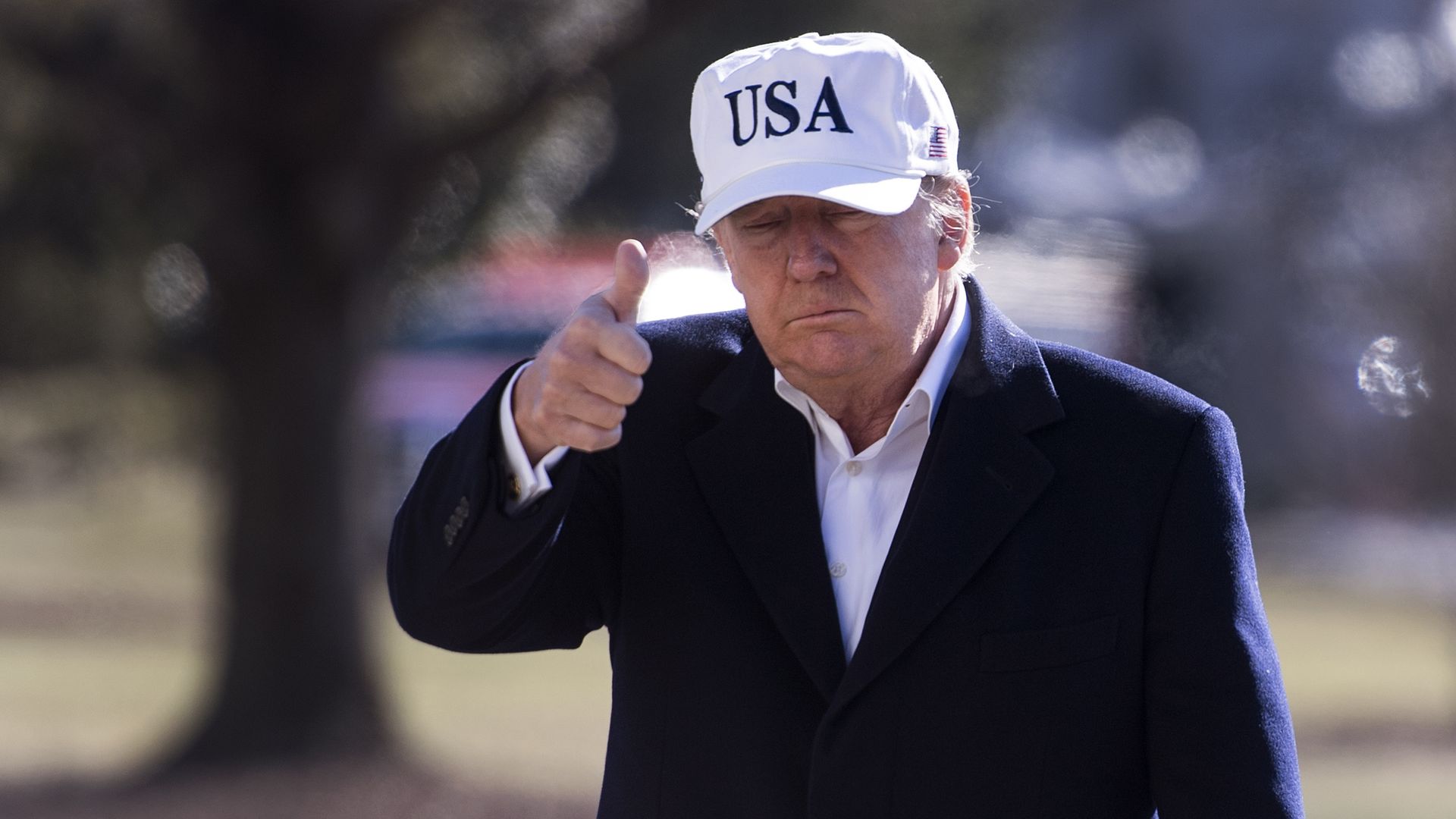 President Trump went after FBI agent Peter Strzok, who was removed from Robert Mueller's team over anti-Trump texts, in an interview Thursday with the Wall Street Journal:
"... and what went on with the FBI, where a man is tweeting to his lover that if she loses... we'll go to phase 2, and we'll get this guy out of office. I mean, this is the FBI we're talking about. I think that is — that is treason. See, that's treason right there."
Between the lines: Trump was asked twice whether such behavior made him less likely to meet with Mueller and dodged, repeatedly saying he'd been completely "open" with the investigation.
Go deeper: Read the transcript.
Go deeper