Merkel's party reaches preliminary deal for "grand coalition"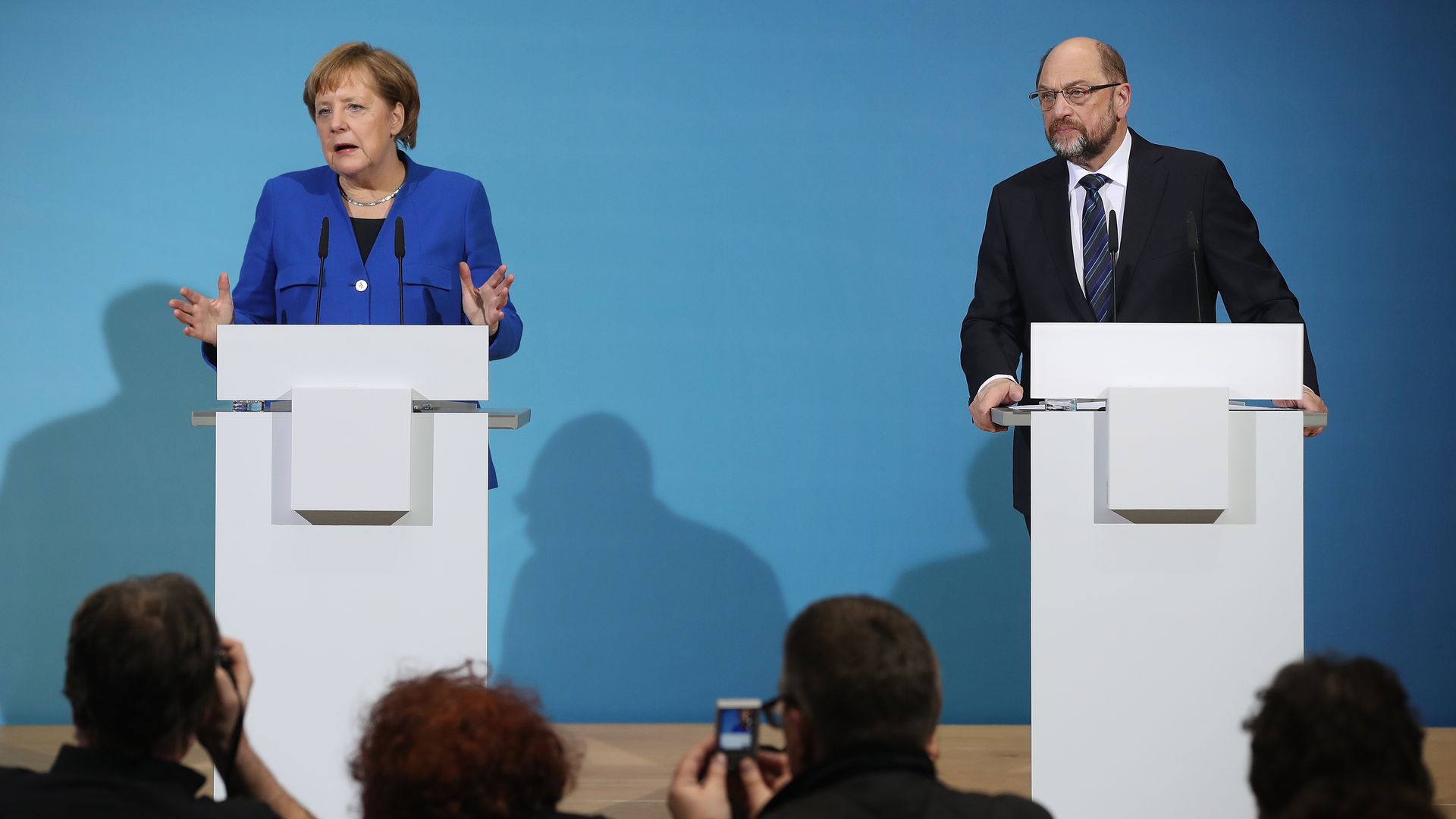 German Chancellor Angela Merkel and her Christian Democratic Union reached a breakthrough in their "grand coalition" talks with the Social Democrats, per the BBC. Immigration was the biggest issue — as it was during September's federal election — in the 28-page preliminary coalition document, with the parties agreeing on a plan to cap asylum seekers entering Germany at 200,000 per year.
Why it matters: Merkel needs to finalize a coalition to form a government in order to stave off another election and maintain her position as Germany's leader. Now, it's up to the Social Democrats and their members to approve the outlined coalition deal via their party conference and a vote by mail.
Go deeper