It's been a brutal flu season so far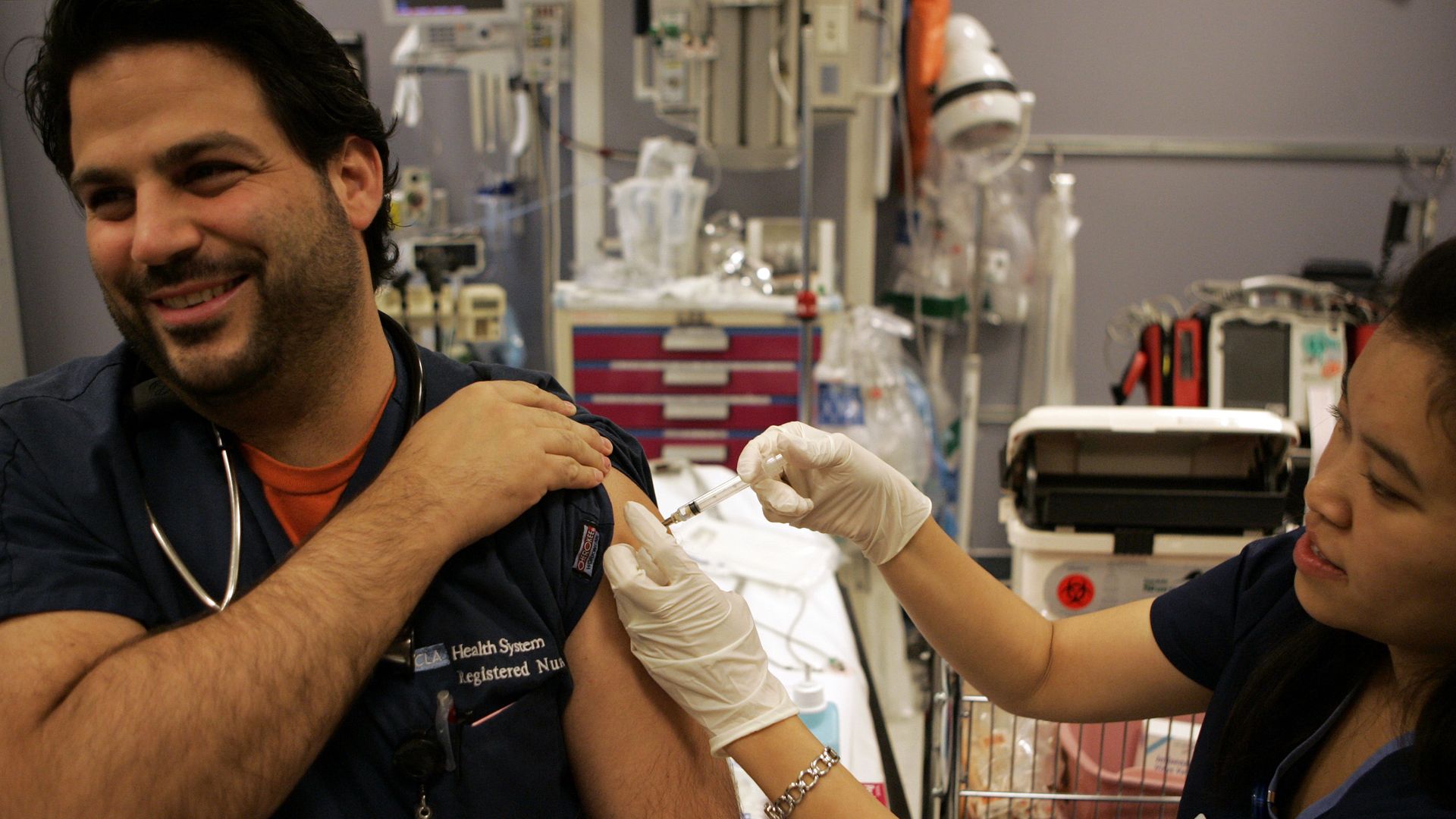 The spread of flu is widespread in every state except Hawaii, the Centers for Disease Control and Prevention said in its first weekly update of 2018. Seven kids died from the flu in the first week of the year, and flu-related hospitalizations haven't been this high since the 2014-15 flu season.
The bottom line: Public health officials are urging people to get a flu shot, as many people often contract the disease in January and February.
What we're hearing: "We went for a day at Providence St. Joseph Health where we didn't have a hospital bed available" due in large part to the flu, said Rod Hochman, CEO of the 50-hospital system.
Go deeper