GM plans car without a steering wheel or pedals for 2019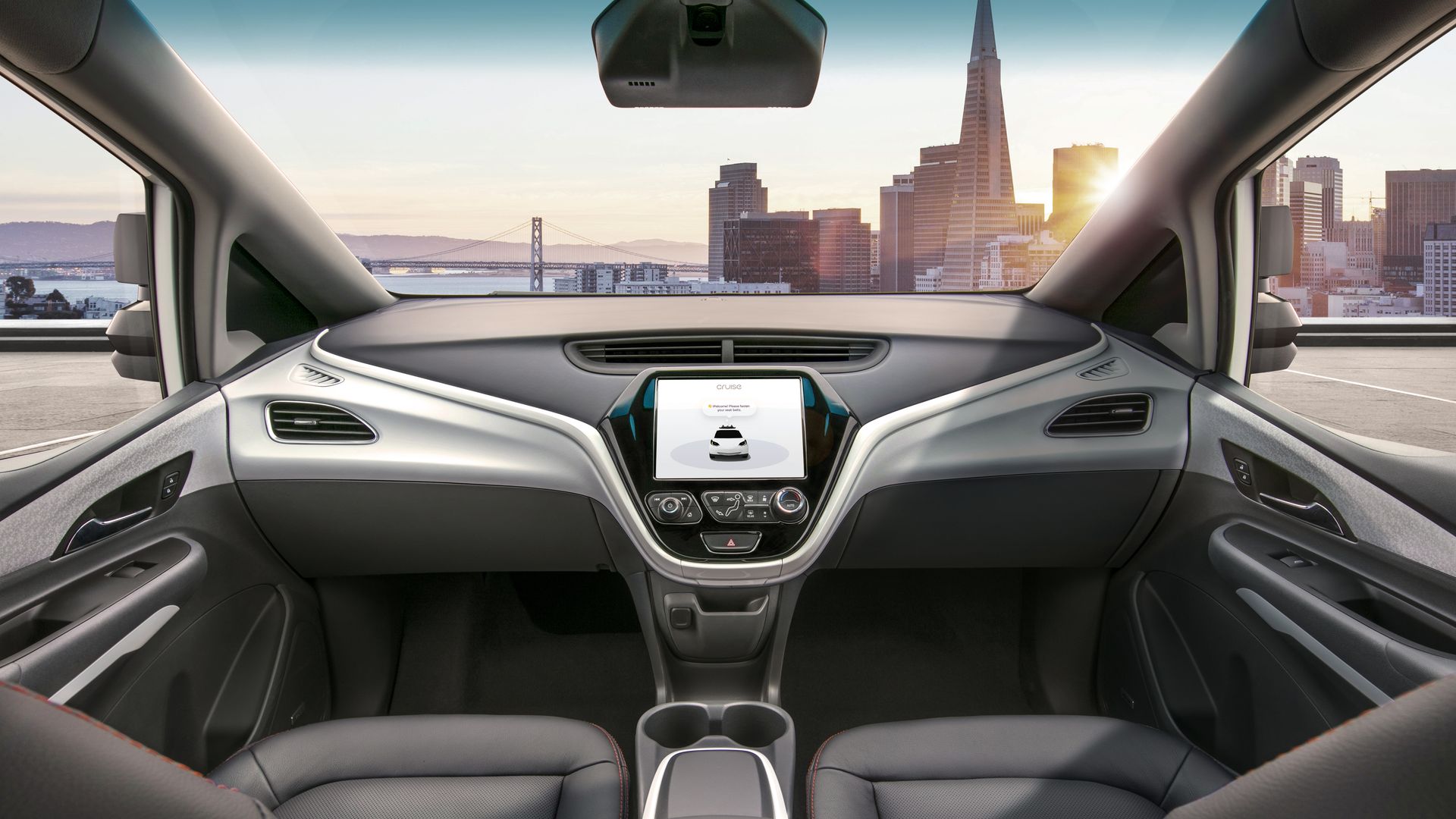 Cruise, General Motors' autonomous vehicle unit, plans to mass produce a self-driving car without a steering wheel or pedals by 2019, the company said on Thursday. It says it has submitted a safety report as well as an application to regulators to approve the design, its fourth-generation model.
Caveat: Though 2019 is a year away, only seven states currently allow for driverless cars, and Cruise's home state of California is in the process of passing a bill to allow for this. It has also applied for needed exemptions to federal regulations.
The car: Along with the omission of driver-centric features, Cruise's next-generation car is designed for ride-hailing passengers in mind. Riders will be able to summon one via a mobile app and adjust settings like interior temperature.
Competition: Cruise has several competitors, most notably Waymo, Alphabet's self-driving car unit. Waymo has been working on self-driving cars since 2009 and has been testing its cars in a few locations, including a pilot test program in Arizona it debuted last year.
Cruise employees have been testing summoning rides from in San Francisco. However, it's not clear what Cruise's future plans are, besides its plan to make the new car available sometime in 2019. So far, Cruise isn't doing the kind of small-scale pilots being undertaken by its self-driving car rivals.
Go deeper