Oilman T. Boone Pickens to close energy fund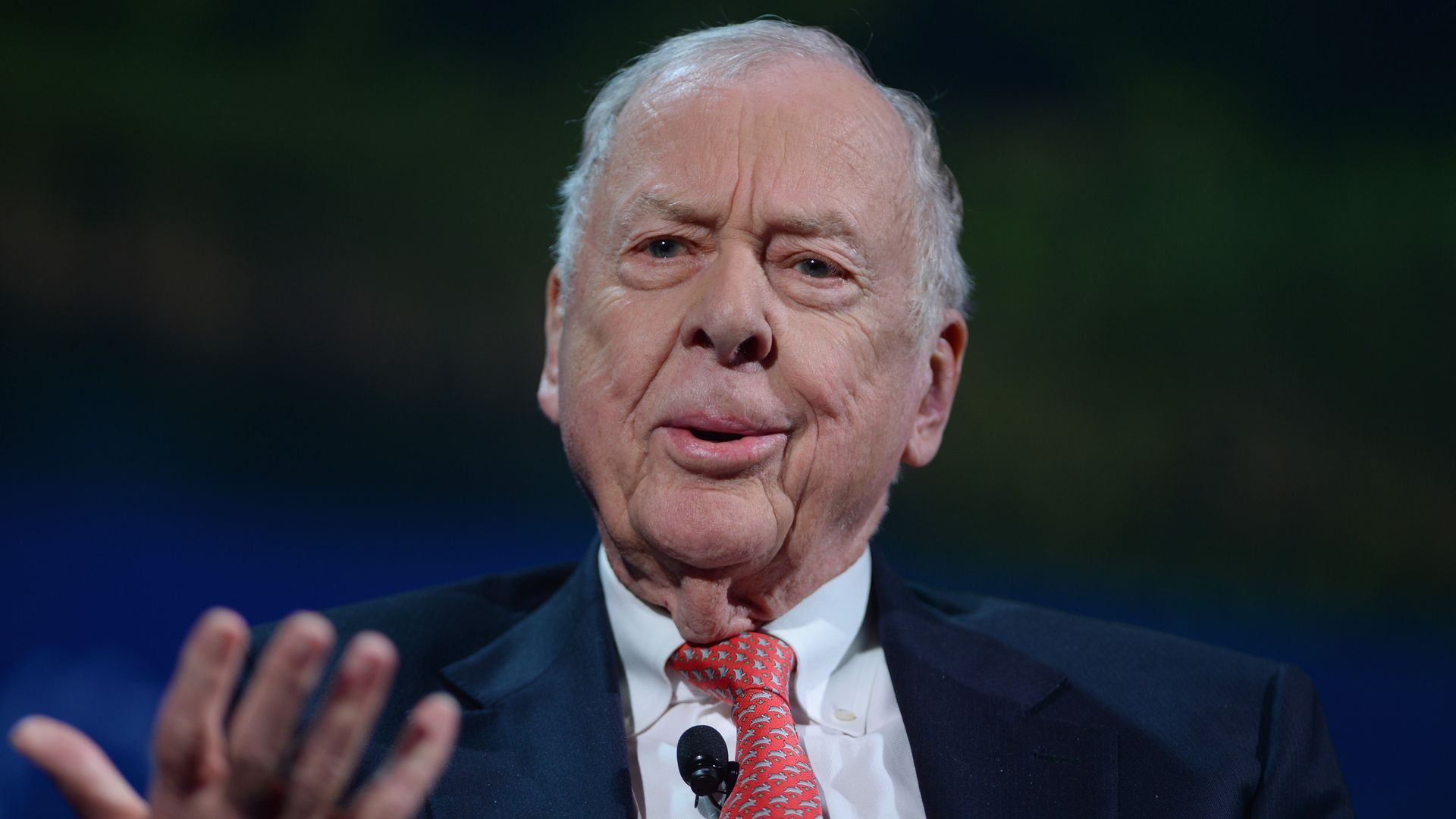 Oilman and energy trader T. Boone Pickens, 89, said he is closing the hedge fund he's run for the past 20 years, BP Capital, per the WSJ. He cited his deteriorating health and the fund's weak financial performance.
Why it matters: It's the end of an era for a key energy figure, but separately, and more broadly, his decision to wind down the fund reflects the struggles being felt industry-wide. Several other commodity funds have also closed recently as a result of low returns and falling oil prices.
Pickens plans to make the announcement in a letter, obtained by the WSJ, that is set to publish shortly:
"It's no secret the past year has not been good to me, from a health perspective or a financial one," he wrote in the letter. "If you are lucky enough to make it to 89 years of age like I have, those things tend to put life in perspective ... Trading oil is not as intriguing to me as it once was."
What's next: The letter said the fund will move toward a family office structure. Meanwhile, two of Pickens's top lieutenants, Brian Bradshaw and David Meaney, will jointly launch a new energy fund, Assert Capital Management, next week. Pickens will be an investor.
Go deeper