Trump stuns Republican leaders with tweeted policy backflips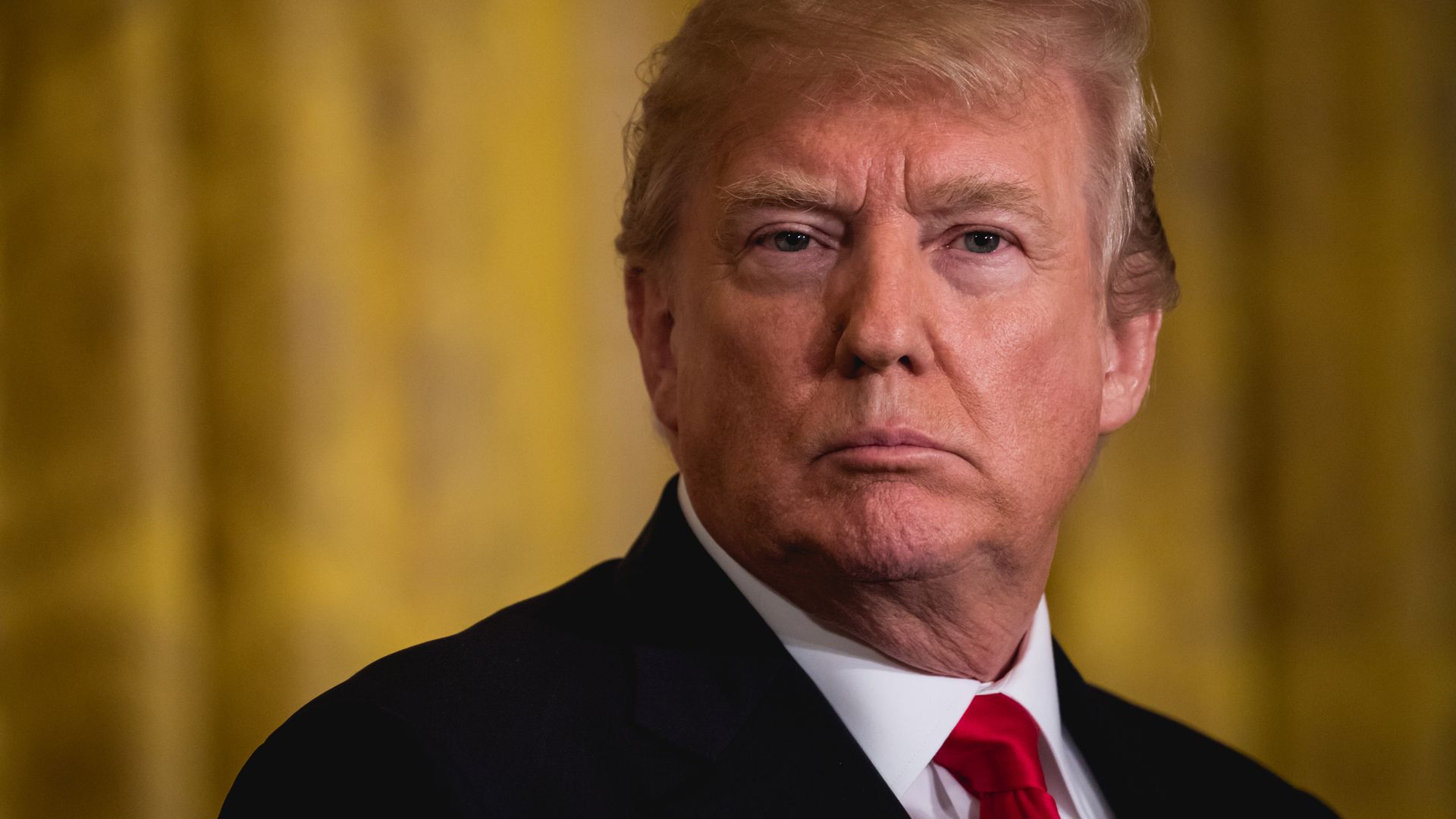 President Trump caught Republican leadership by surprise on Thursday morning with his tweets on FISA renewal, according to five sources close to the situation.
Why it matters: Sources in GOP leadership were horrified by a tweet they consider wildly irresponsible given the national security stakes. Per a source close to Republican leaders: "I have decided that the only way to stay sane in Trump's Washington is to ignore everything he says."
Trump tweet one (7:13 am): "'House votes on controversial FISA ACT today.' This is the act that may have been used, with the help of the discredited and phony Dossier, to so badly surveil and abuse the Trump Campaign by the previous administration and others?"
Trump tweet two (9:14 am): "With that being said, I have personally directed the fix to the unmasking process since taking office and today's vote is about foreign surveillance of foreign bad guys on foreign land. We need it! Get smart!"
The big picture, per Axios' David McCabe: The law up for renewal, known as Section 702, is used by intelligence agencies to justify the digital surveillance of foreign nationals located abroad. But privacy activists contend that programs under the law pick up the communications of Americans, as well. If it is not re-authorized the law will expire next Friday.
Shot/chaser: The White House put out a statement last night supporting FISA renewal and opposing an amendment by Rep. Justin Amash and others that would limit the amount of information intelligence officials are allowed to gather on Americans.
Top Hill sources are trying to figure out who "got to" Trump to influence him to write the first tweet. 
Where the suspicion is focused: 
Some high-profile Freedom Caucus members are vehemently opposed to this legislation.  One member who is known to talk to Trump privately — Mark Meadows — told Axios he "did not encourage POTUS on anything related to 702."
Fox & Friends seems to have inspired the specific language of Trump's tweet. Host Steve Doocy told Andrew Napolitano around 6:40 this morning: "Our lead story today was about how apparently that dirty dossier filled up with stuff just made up apparently used in part to get a FISA warrant to spy on President Trump, then candidate Trump."
Sen. Rand Paul told MSNBC on Thursday that he has spoke with Trump on the issue.
Paul to MSNBC: "What I'm not ok with is millions of Americans are collected into this data system, and maybe rogue people at the FBI or at Justice Department could look at this database without a judge's warrant... You can be for the program, and for the program with reforms."
Paul on Trump's position: "The way I understand the president's position is he wants some of those reforms, that he thinks we ought to have a warrant to look at this, that there's a possibility that people with bias in the intelligence community could use that bias to actually abuse the system."
Paul told MSNBC that Trump was already on board: "In our discussion, he was encouraging me that this is his position, that he agrees with me on the position..."
Trump's tweet obviously upsets Republican leadership's well-laid plans. We'll find out soon how problematic it is — there was a pre-arranged GOP policy conference at 9am and this is sure to be a hot topic. 
Editor's Note: This post has been updated to add another Paul quote, in addition to the information on Fox & Friends.
Go deeper