Report: Trump argued U.S. shouldn't take people from "shithole countries"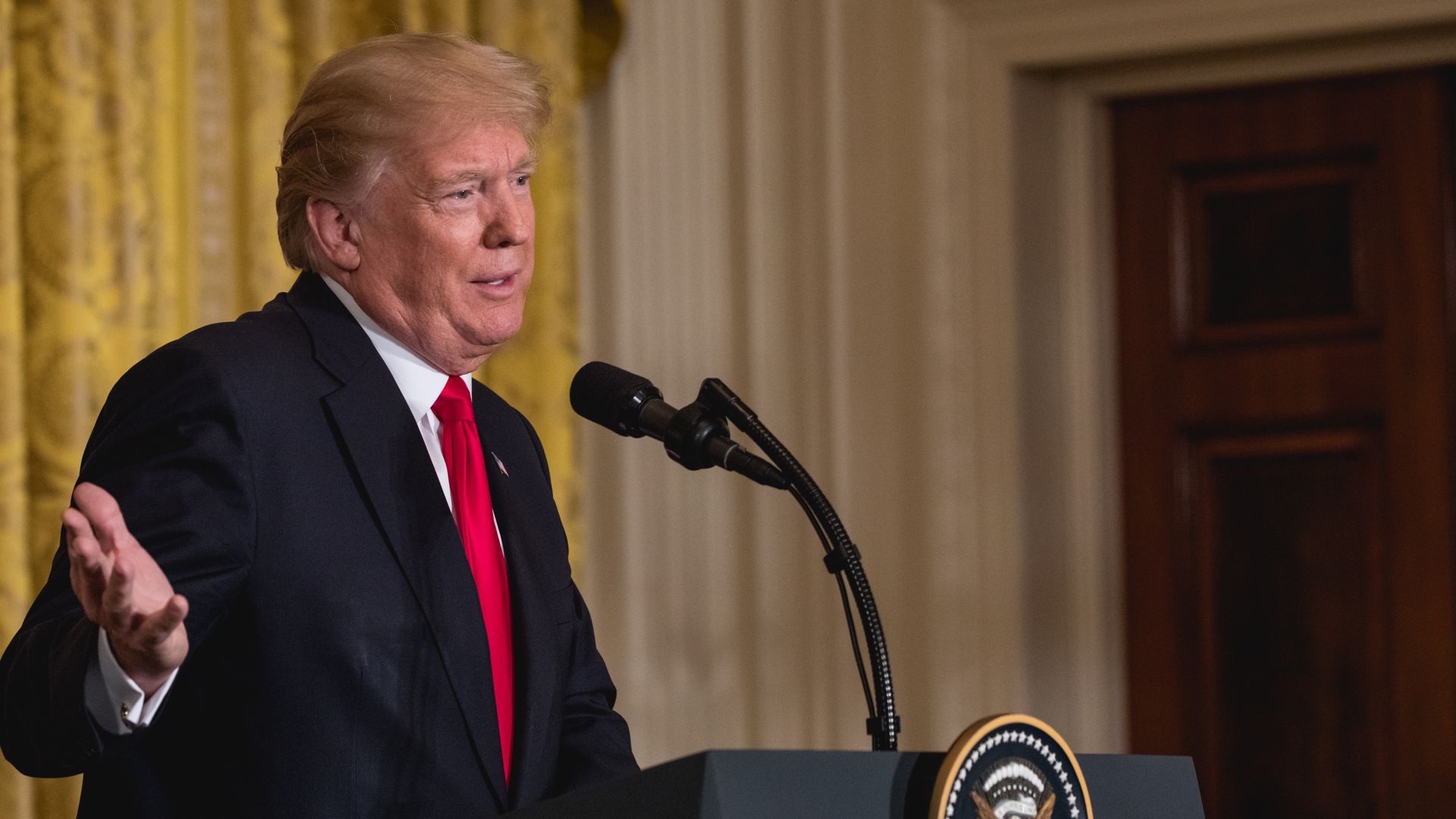 In an Oval Office meeting on immigration with Sens. Dick Durbin and Lindsay Graham on Thursday, President Trump argued against restoring protections for people who arrived in the U.S. from El Salvador, Haiti, and African countries, the Washington Post's Josh Dawsey reports:
"Why are we having all these people from shithole countries coming here?"
— President Trump
The White House provided a response to Dawsey clarifying Trump's position. It did not include a denial.
Why it matters: Trump ended protective status for 250,000 Salvadorans this week. Per the Post, he said the U.S. should "bring more people from countries like Norway" rather than Africa and Haiti.
Update: Trump's also said, "Why do we need more Haitians? Take them out," per the Post.
The backdrop: The senators were members of a bipartisan group seeking a compromise deal on immigration that will codify protections from Dreamers and add border security.
Flashback: In December, Trump reportedly claimed that immigrants from Haiti "all have AIDS," and that after Nigerian immigrants saw the U.S., they'd never "go back to their huts."
Go deeper