Theresa May pledges to end U.K.'s plastic waste by 2042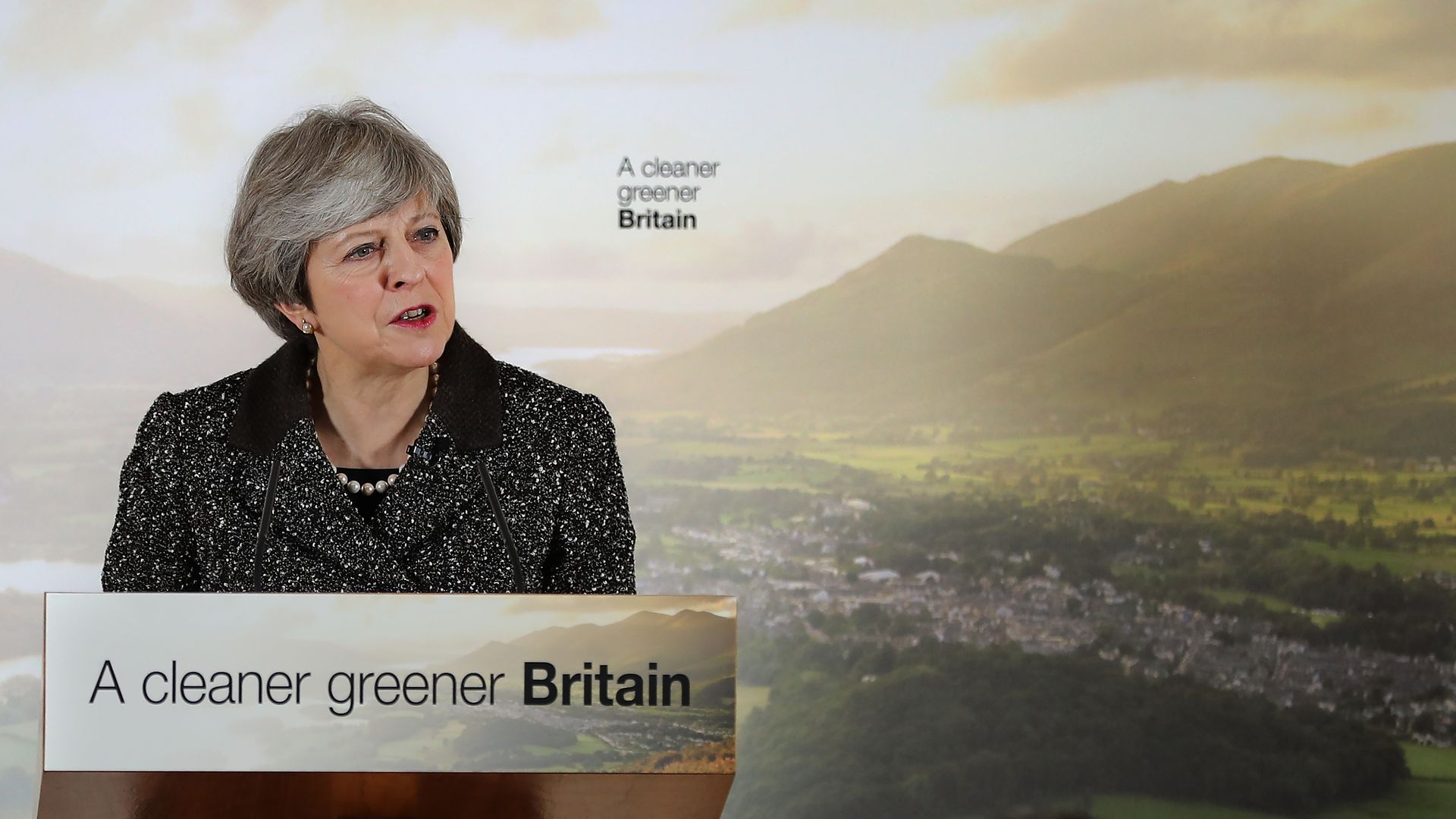 British Prime Minister Theresa May announced a commitment to rid the United Kingdom of avoidable plastic waste within the next 25 years, per the BBC. Some of the proposed initiatives include instituting a charge on plastic bags from all retailers, the introduction of "plastic free" aisles in supermarkets, and a charge for single-use plastic items.
Why it matters: It's a radical proposal from one of the most influential economies on Earth that has the potential to set what Environment Secretary Michael Gove called the "global gold standard" on plastic waste. However, environmental groups and the opposition Labour Party have questioned the commitment's long timetable and lack of clear benchmarks to mark progress.
Go deeper