Mnuchin defends Davos trip: not a "hangout for globalists"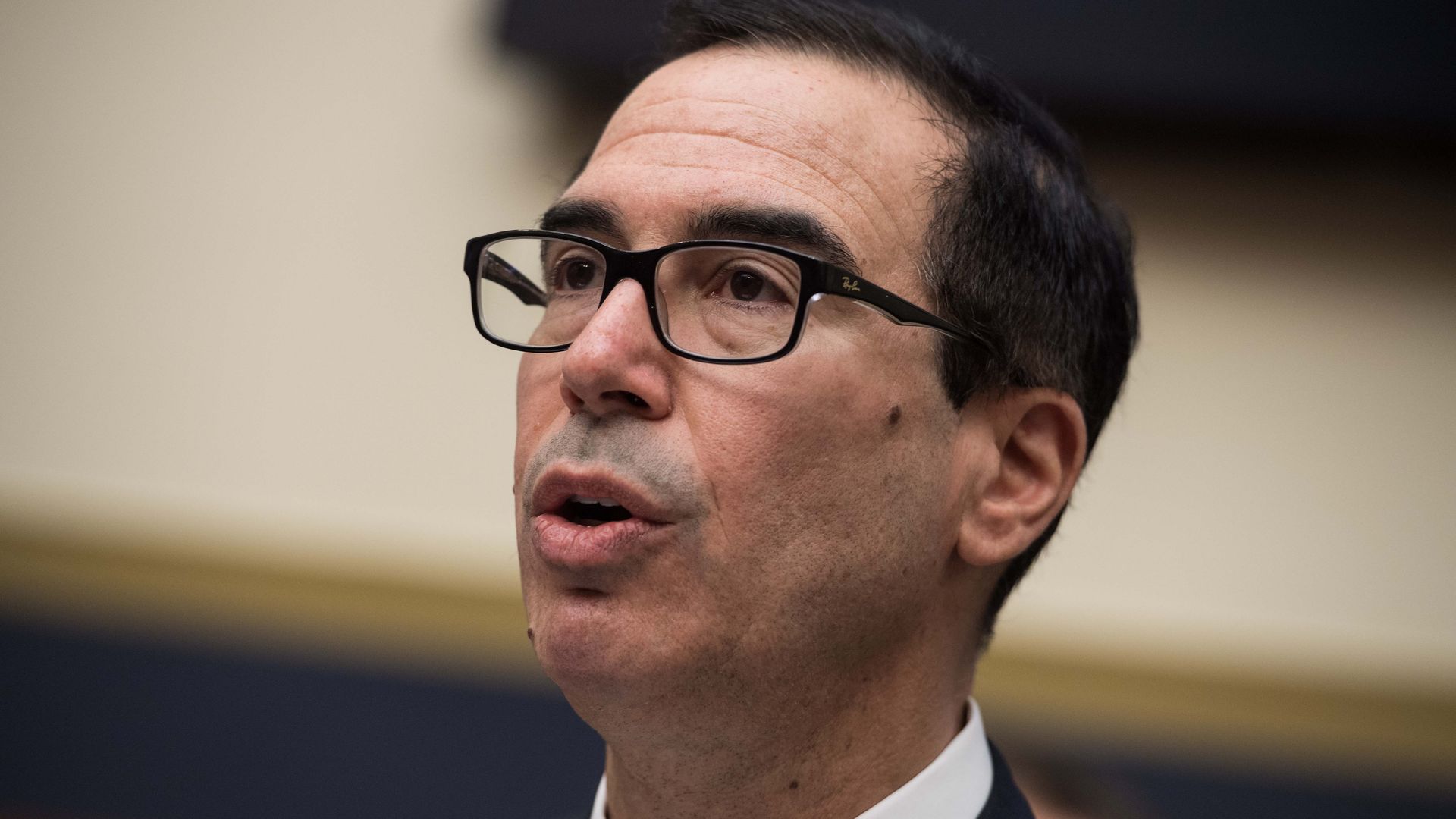 Treasury Secretary Steve Mnuchin announced Thursday that he will be leading the economic delegation for President Trump at the World Economic Forum in Davos. He added that several Cabinet members will also be joining him.
Some critics have said Trump's attendance could be viewed as out of step with his message of "economic populism." Mnuchin defended his boss, stating that it isn't "a hangout for globalists" and that the U.S. will be there to push its America First agenda.
More from Mnuchin:
Cabinet's presence in Davos: Cabinet member have "no interest in going over there and rubbing elbows with anybody. ... This trip is all business."
He said the Treasury Department and IRS have released new withholding tables for employers, meaning workers and their families "will receive larger paychecks starting in February": "We're estimating that 90% of workers will see an increase in take-home pay."
Mnuchin thanked Walmart for its earlier announcement on wage increases, employee bonuses, and expanded benefits, citing GOP tax cuts. He did not mention that Walmart also announced it's closing 63 of its Sam's Club stores.
NAFTA: "We expect that will be re-negotiated, or we'll pull out."
Iran sanctions: "The president has been very clear that there are aspects of the Iran deal that need to be changed … we have as many sanctions on Iran today as we have on any other country."
Go deeper