Missouri governor admits affair, denies blackmail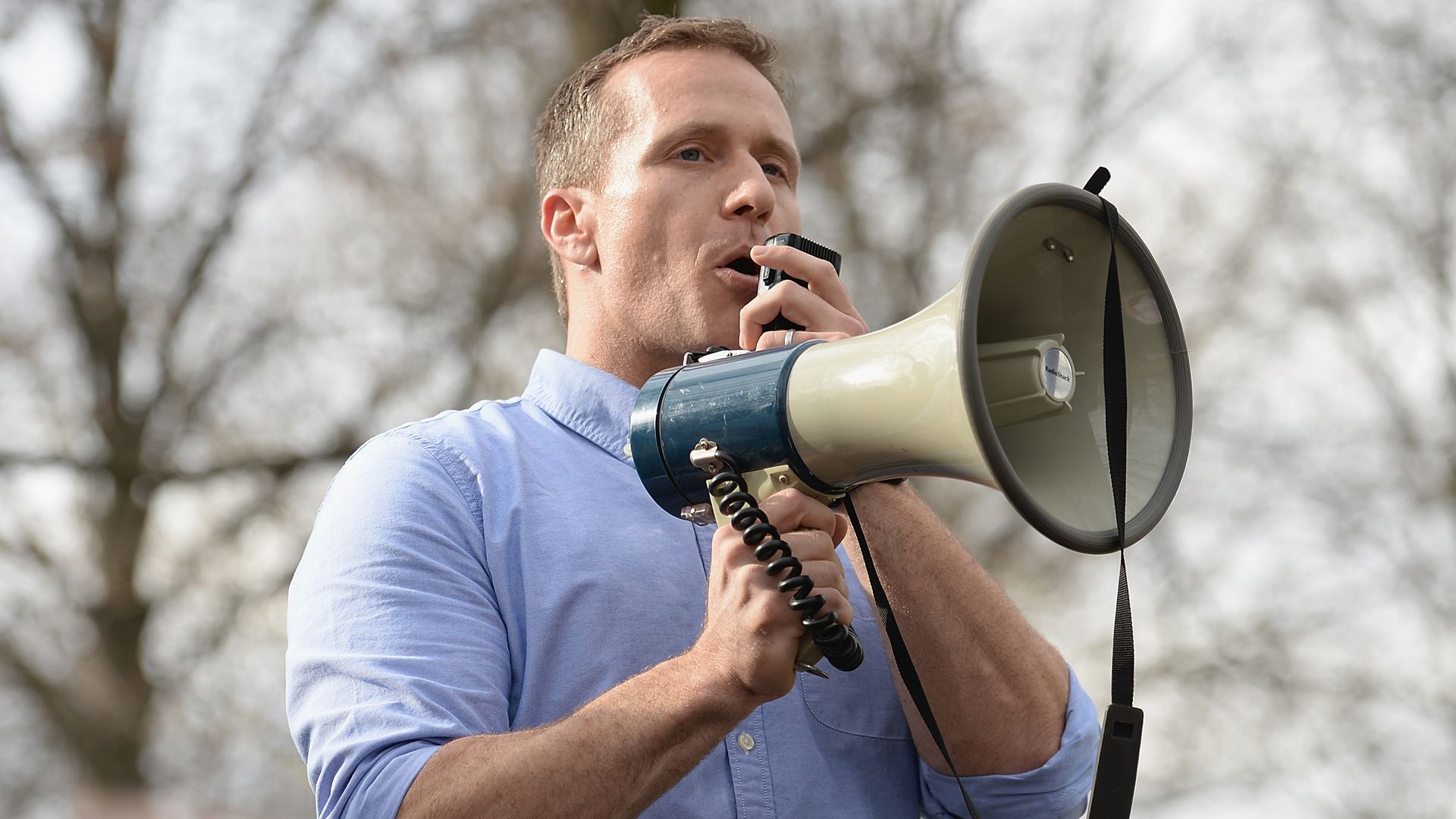 Missouri Gov. Eric Greitens became embroiled in a sex scandal last night after St. Louis' KMOV News 4 aired a report alleging that he had an extramarital affair and subsequently attempted to blackmail the woman involved with a photograph taken during their sexual encounter. In statements issued after the report, Greitens admitted to the affair while Greitens' attorney stated that the blackmail claim was false.
Why it matters: Greitens, a 43-year-old former Navy SEAL and Rhodes Scholar, had been viewed by some Republicans as a potential future presidential candidate, per the NYT's Alex Burns.
Go deeper