Report: Darrell Issa considering running in district next door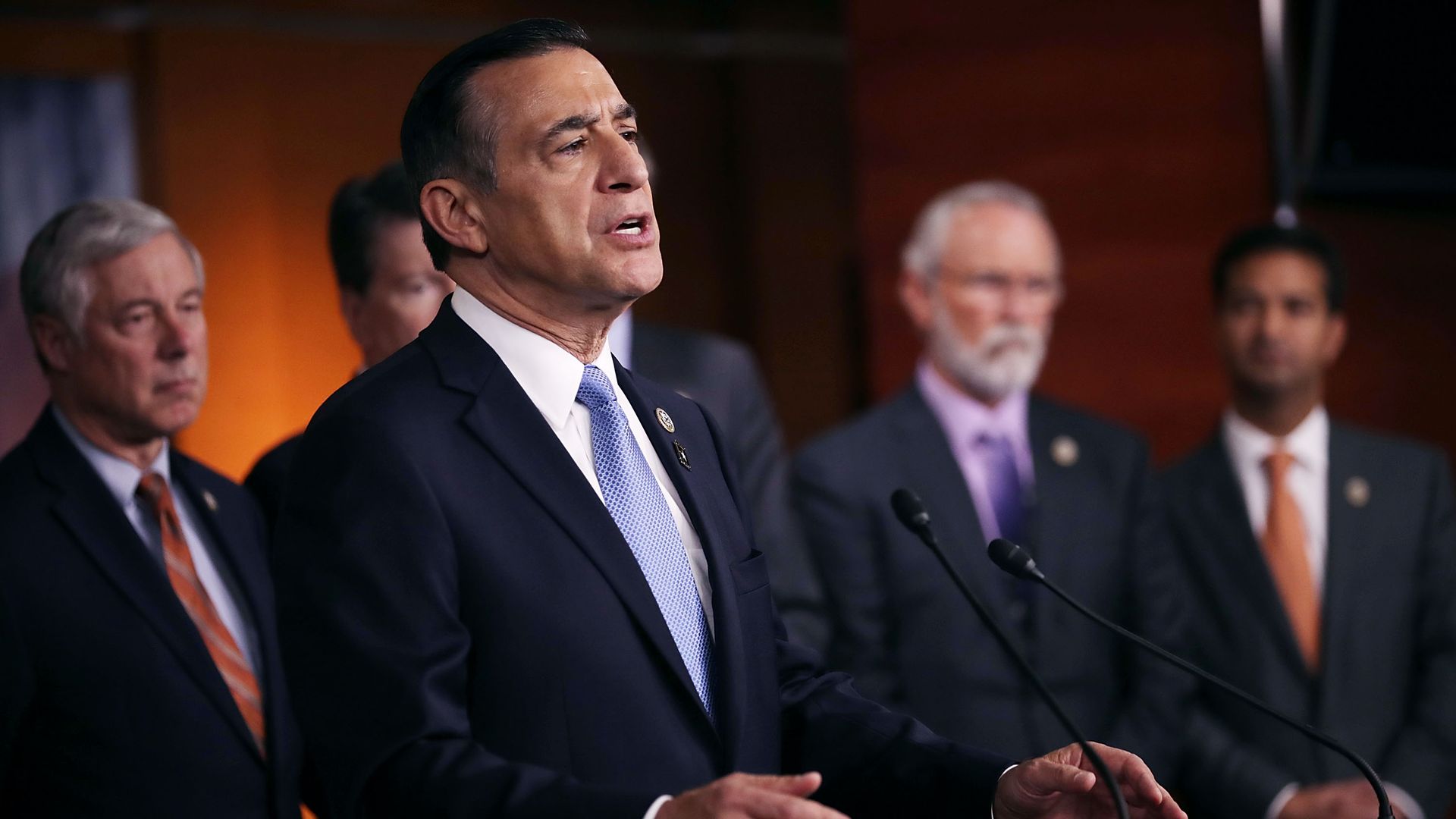 Rep. Darrell Issa may run for the district next door his California 49th if Republican Rep. Duncan Hunter resigns from the seat, The Hill reports.
Why it matters: Issa announced yesterday that he would not be running for reelection in his own district, but did not specifically say he would be retiring from Capitol Hill.
Hunter has been caught up in federal and congressional ethics investigations — and his 50th is a redder district than Issa's 49th.
Key quote: Rep. Hunter told the Hill regarding Issa, "If I was to blow up in the air, then he would be running for it.... If I blow up, yes. Why wouldn't he run for my seat if I was to blow up in the air?"
Go deeper