Ecuador grants citizenship to Julian Assange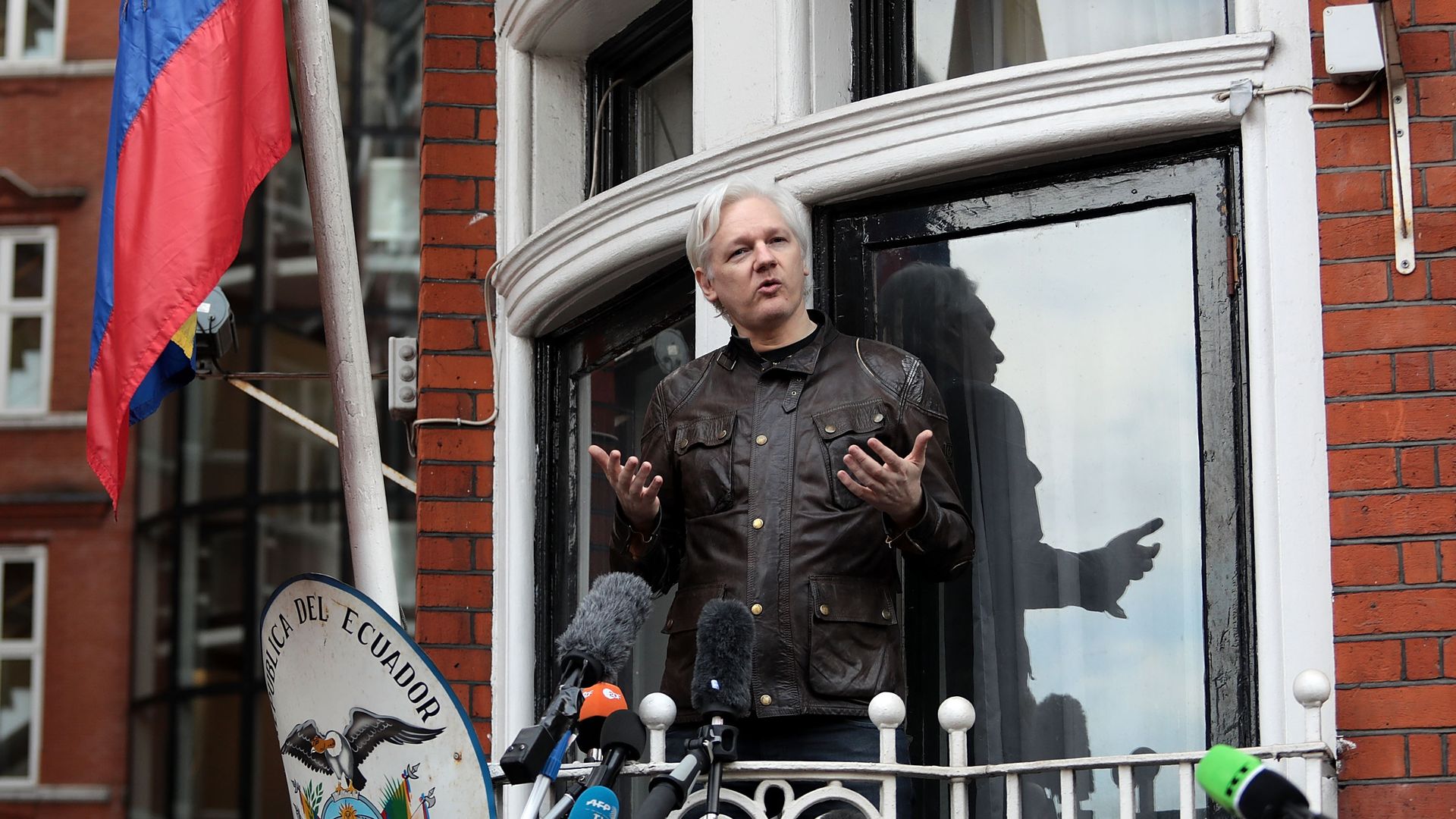 Ecuador has granted citizenship to Wikileaks founder Julian Assange, who has been living in the country's London embassy since 2012, according to the Associated Press.
Why it matters: This comes on the heels of Tuesday's report that Ecuador was seeking to free Assange through some form of international mediation. Earlier today, Britain's Foreign Office turned down a request from the Ecuadorian government to grant him diplomatic status, according to The Telegraph.
Go deeper