California mudslides leave at least 17 dead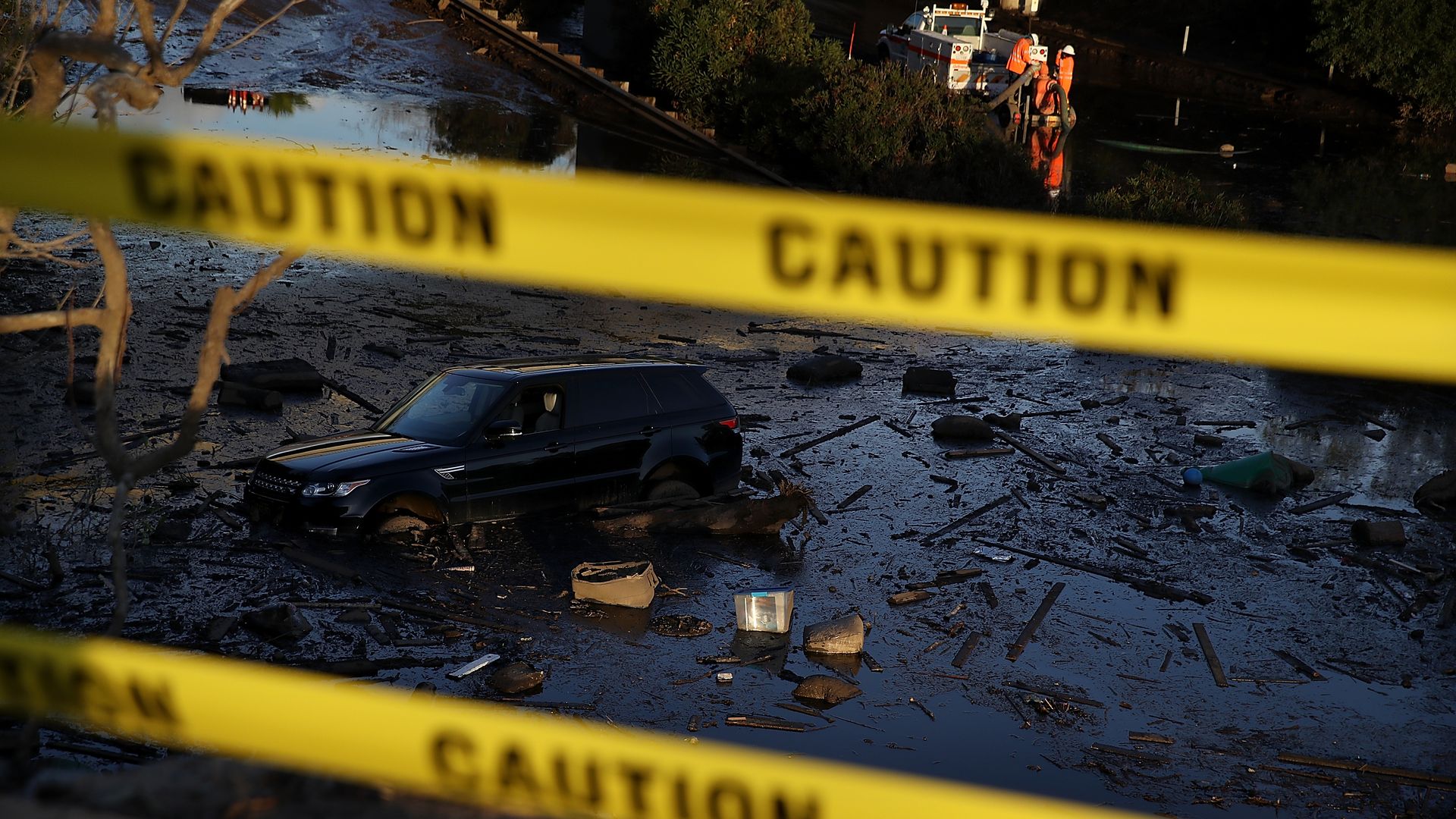 With at least 17 dead and hundreds trapped in California mudslides, crews search from the air and dig through a deluge of debris, per L.A. Times.
What happened: "Santa Barbara County officials chose not to send an emergency alert to cellphones warning of mudslides until destructive flooding had already begun in Montecito ... [T]he downpour was much worse than anticipated."
"The message, similar to an Amber Alert for abducted children, was sent about 3:50 a.m. Tuesday to all registered cellphones in areas that were under voluntary and mandatory evacuations."
Why it matters: "Deadly natural disasters in California over the last few months have sparked debate over how best to warn the public about an impending safety threat."
"More than 40 people died in October when fires swept through wine country. Some residents said they got little or no warning, in part because Sonoma County decided not to use the cellphone bulletins."
Go deeper: The Wall Street Journal has a more sympathetic take for government: "Many Ignored Evacuation Orders Before Mudslides."
Go deeper