Why Wall Street hasn't been hit by #MeToo yet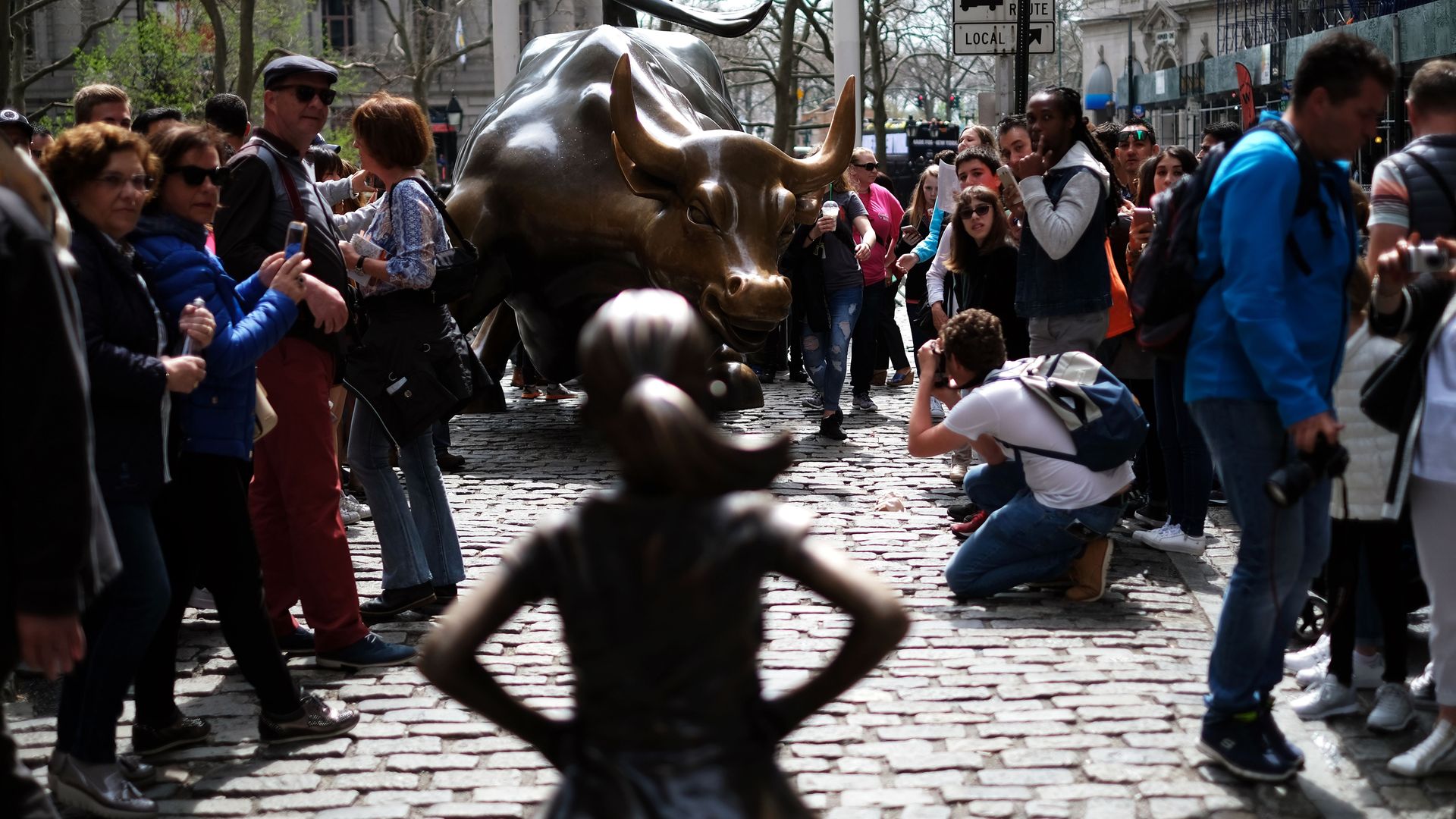 Bloomberg's Max Abelson looked at why the #MeToo movement, which has swept through almost every industry nationwide, has yet to make an impact on Wall Street.
Why it matters: Women in finance aren't immune to bad behavior from their colleagues — they too have been grabbed, harassed, humiliated and propositioned — but the industry has been particularly skilled at keeping them from going public. According to Abelson's interview with 20 current and former Wall Street women, they say they have stayed quiet because "they have a lot to lose by speaking out, no certainty about what they'd gain, and legal agreements that muzzle them."
Legal implications: Abelson points to Wall Street's increased concern about being brought to court. The industry tries to avoid any legal fallout by having new employees "sign away their rights to sue." As a result women who choose to speak up must do so through a private arbitration system.
The amount of money at stake: "People spend their entire educational and professional career trying to get to this pot of gold, and some guy dropping his drawers is not going to get in the way of that," said Jennifer Hatch, who started her career at J.P. Morgan and is now a managing partner at Christopher Street Financial.
The "boys club" culture: Women told Abelson that the industry is so male-dominant that "they worry that pointing fingers would permanently alienate bosses, colleagues, and even rivals."
Settlements and nondisclosre agreements, like in other industries, are a very common form of keeping women quiet.
Go deeper