Trump expected to waive Iran sanctions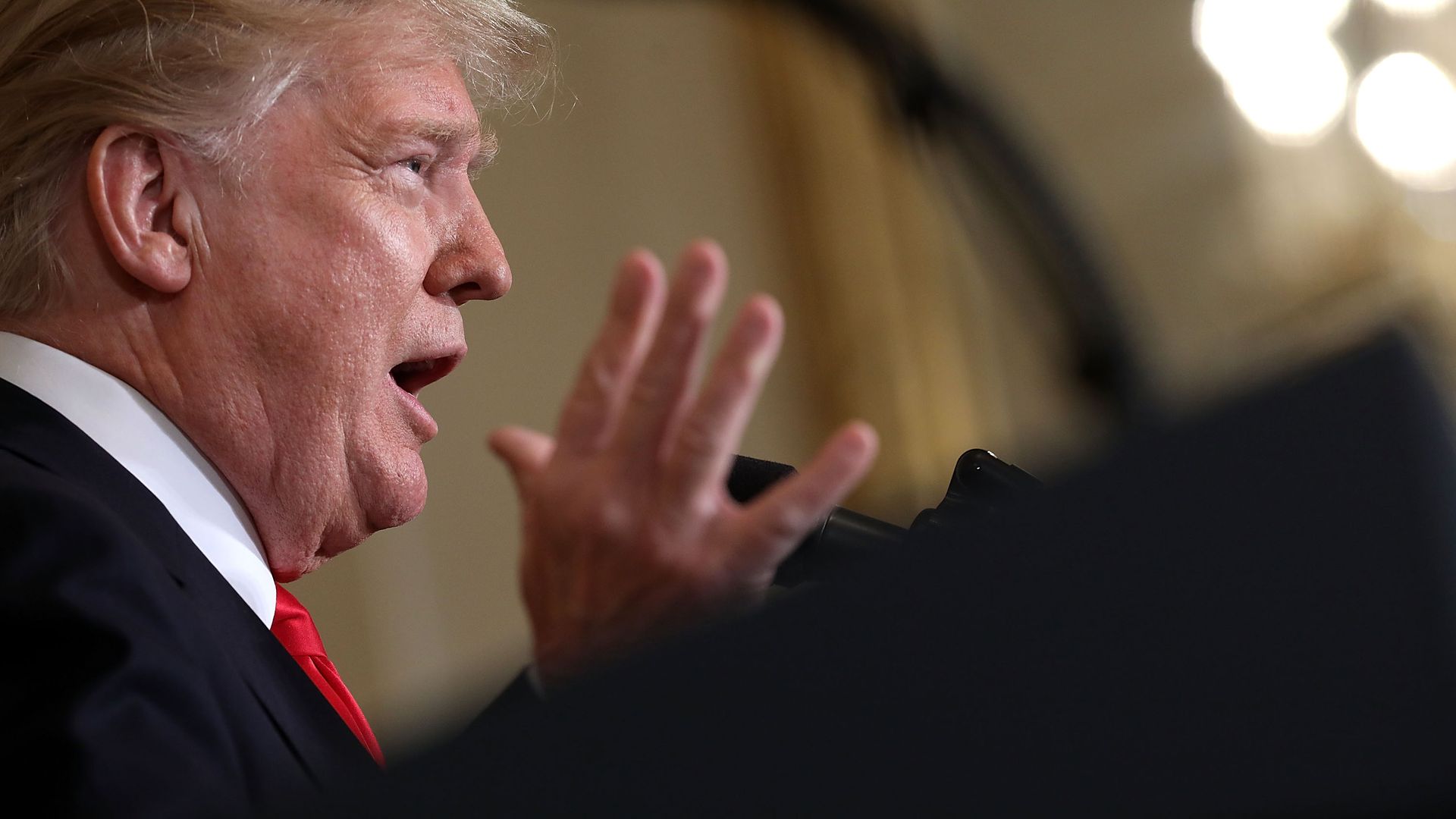 President Trump is expected to waive sanctions on Iran this week under the terms of the Iran nuclear deal, the AP reports citing U.S. officials.
Why it matters: By not immediately reimposing the sanctions, Trump is avoiding a step that could effectively end the Iran nuclear deal. But he's expected to add new sanctions on Iranian businesses and people, some of which apply to entities that saw their sanctions scrapped under the deal. That "could test Tehran's willingness to abide by its side of the bargain," per AP.
Earlier this week, we reported that Trump's national security team was working to convince him to waive the sanctions.
The reason that might make sense: Trump has expressed interest in canceling the nuclear deal, but the protests that swept Iran and have been cheered on by the Trump administration could complicate the timing. This is also a sign Trump may be willing to buy time and trust Congress to agree on legislation that he believes will strengthen the deal.
Go deeper: How the Iranian protests could affect Trump's next decisions
Go deeper