Trump lawyer sues BuzzFeed for defamation over dossier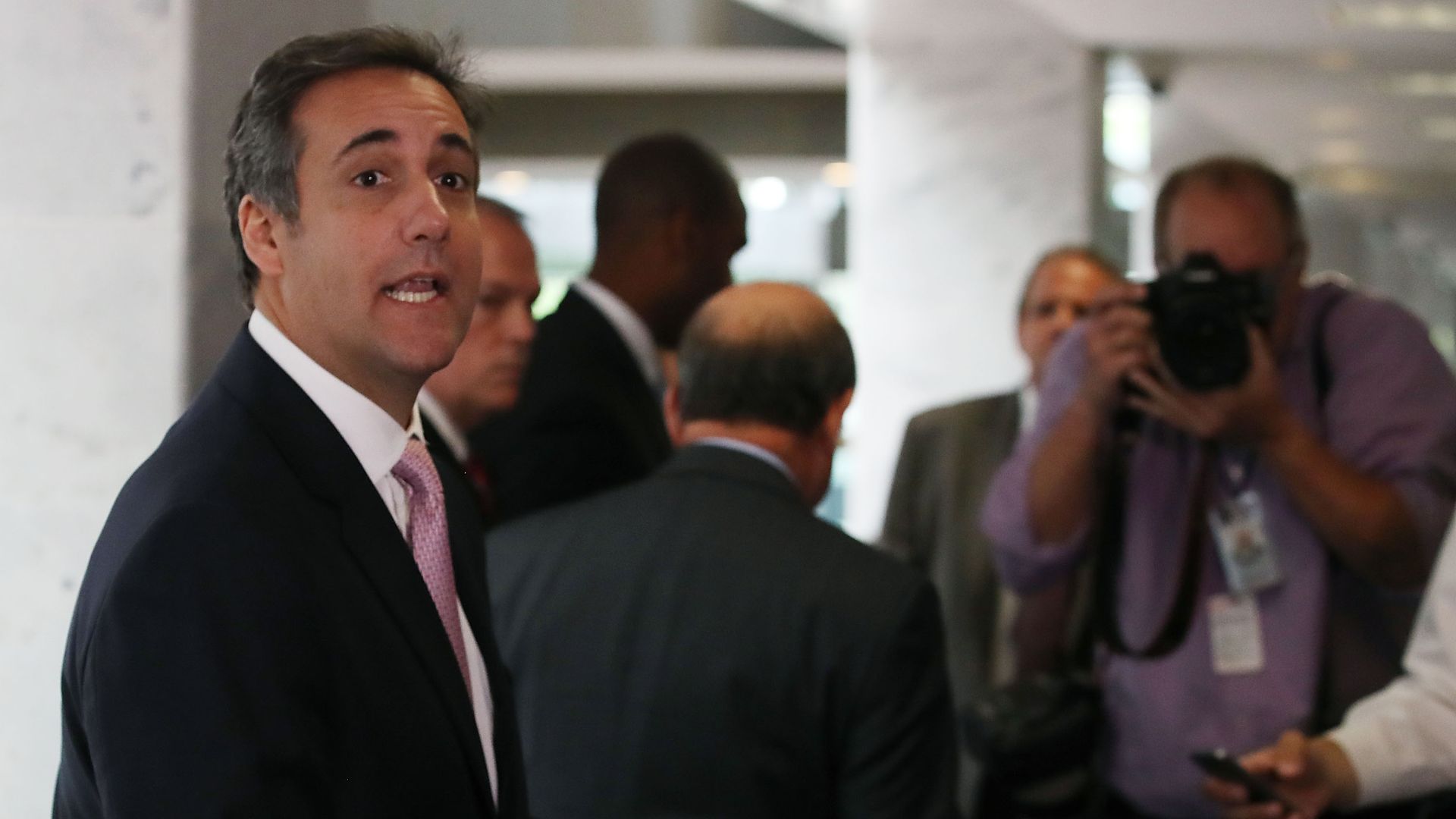 President Trump's attorney, Michael Cohen, has filed a defamation lawsuit against BuzzFeed, as well as a separate suit against Fusion GPS and founder Glenn Simpson, over claims made in the Russia dossier commissioned by Fusion and published by Buzzfeed News, according to a Bloomberg report.
Why it matters: The dossier includes "unverified claims that Cohen and Trump had suspicious connections with Russian figures," per Bloomberg.
BuzzFeed responded: "The dossier is, and continues to be, the subject of active investigations by Congress and intelligence agencies. It was presented to two successive Presidents, and has been described in detail by news outlets around the world. Its interest to the public is obvious. This is not the first time Trump's personal lawyer has attacked the free press, and we look forward to defending our First Amendment rights in court."
Cohen tweeted:
Go deeper: Editor-in-chief of BuzzFeed, Ben Smith, on why he's proud they published the dossier.
Go deeper