The last days of Kazakh cowboys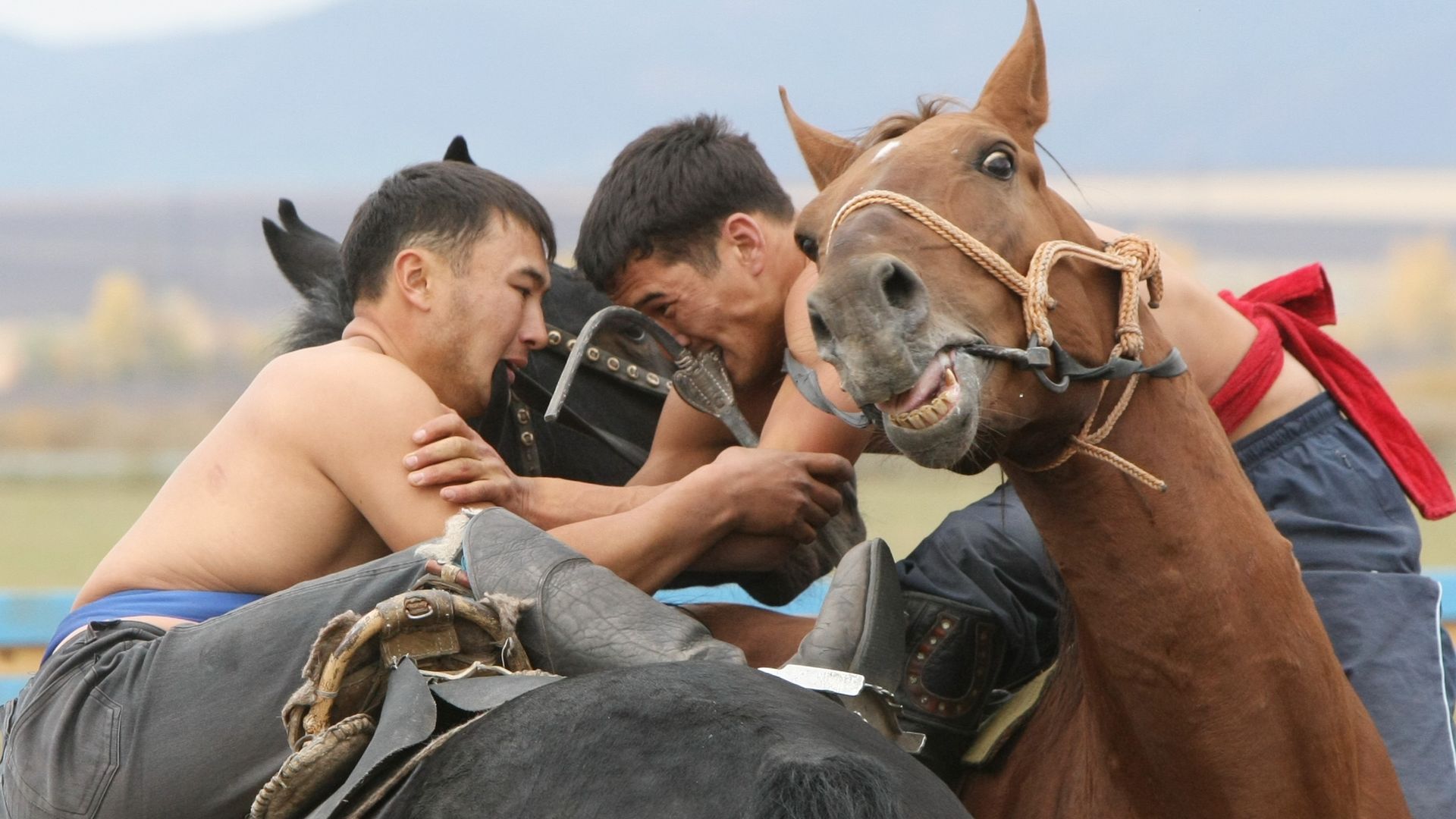 One of the planet's vanishing jobs is wrangling — herding cows and sheep while athwart a horse. In the U.S., cowboys are mostly for show. But in Central Asia, where horses are thought to have originally been domesticated, the job is in its last throes, too, writes the NYT's Andy Higgins.
Quick take: After the 1991 Soviet collapse, the Kazakh government sent local cowboys to North Dakota for training, and had some 5,000 head of breeding cattle flown from Canadian ranches to Kazakhstan. With that as a base, Kazakhstan signed a memorandum of understanding in November under which it would raise and ship up to 240,000 cattle to China.
But while this is superb for industrial-size ranches, it hasn't meant a new day for cowboys, Higgins writes. One reason is that neither parents nor their kids want the next generation to carry on such a hard life.
The background: Before Russian colonization starting in the 1860s, the Kazakhs and Kyrgyz were largely nomads, herding sheep, camels and cattle, and living in yurts amid vast stretches of steppe and the soaring Tien Shen mountains. The Russians and then the Soviets forcibly settled them.
The best account I've read of the final period of nomadism is in Alone in the Forbidden Land, by Gustav Krist. He spent a winter in the 1920s with a group of free Kyrgyz horsemen before they slipped over the border into China ahead of the Red Army.
My wife, who is Kazakh, grew up settled in the former capital of Almaty. She recalls as a 4-year-old visiting a cousin who was a shepherd and climbing on the back of a sheep. "I was bored," she said. "They were kind to me."
Go deeper