Poll: Republican voters turn on Bannon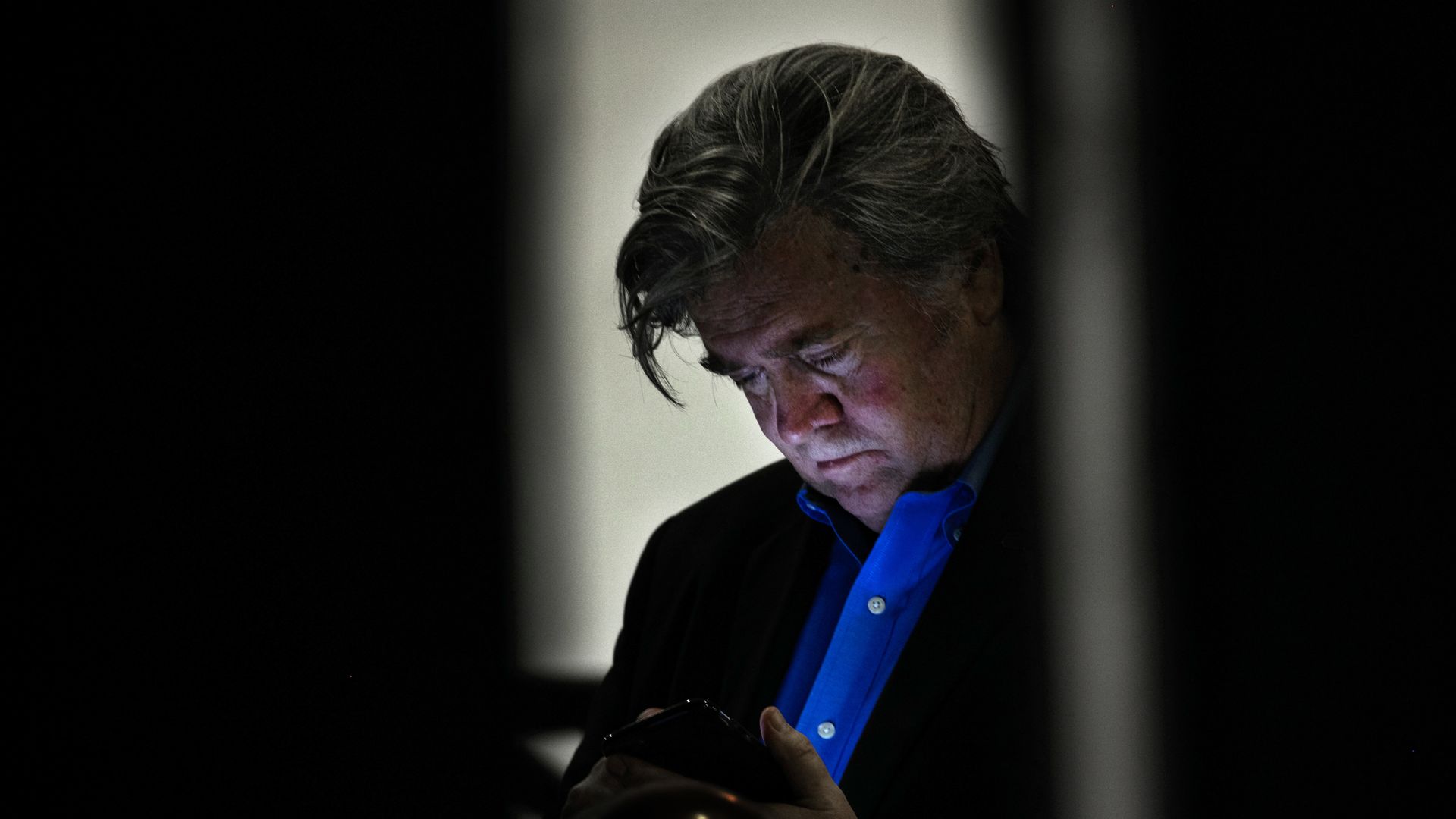 Just 19% of GOP voters say they have a favorable view of Steve Bannon, according to a Morning Consult/Politico poll released Wednesday. The poll was conducted last Thursday and Friday in the wake of Bannon's public falling out with President Trump.
Why it matters: The 46% of Republicans who now say they have an unfavorable view of Bannon is up 17% from the last poll, taken Dec. 14-18. That won't help him in his "war" against the party establishment.
Go deeper: Bannon lit himself on fire — Trump extinguished him ; Inside his firing
Go deeper