Why 99% of Australia's Pacific green sea turtles are female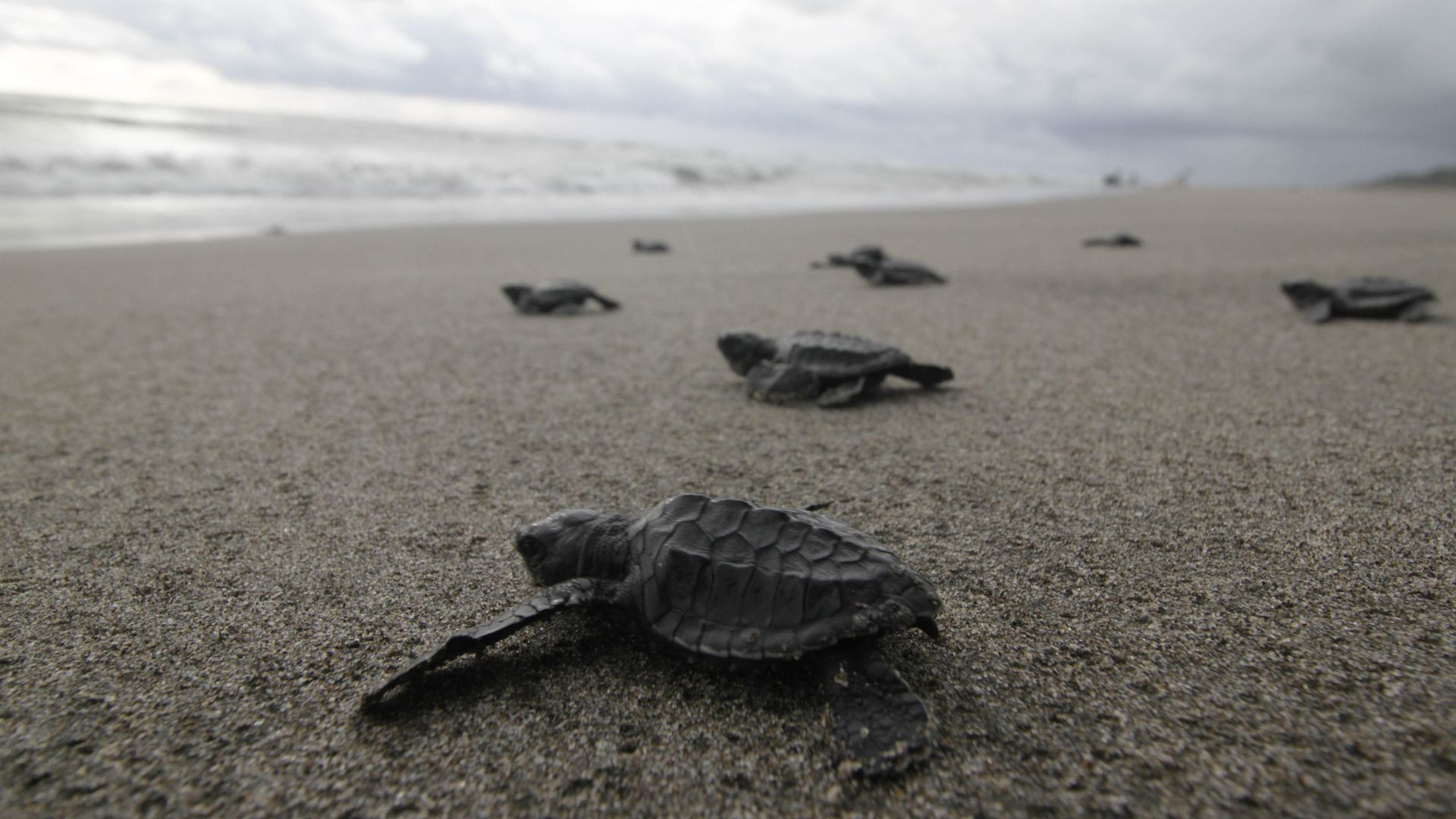 Australia is home to the Pacific Ocean's largest breeding ground for green sea turtles, and rising temperatures in the region are causing 99% of the sea turtles to be born female, the National Geographic reports.
The big picture: The "sex of a sea turtle is determined by the heat of sand incubating their eggs," per the National Geographic. Climate change is spurring warmer temperatures and favoring the development of female sea turtles over male ones. The issue has gotten so severe that females outnumber males 116 to 1.
Go deeper