15 dead, 24 missing after California mudslides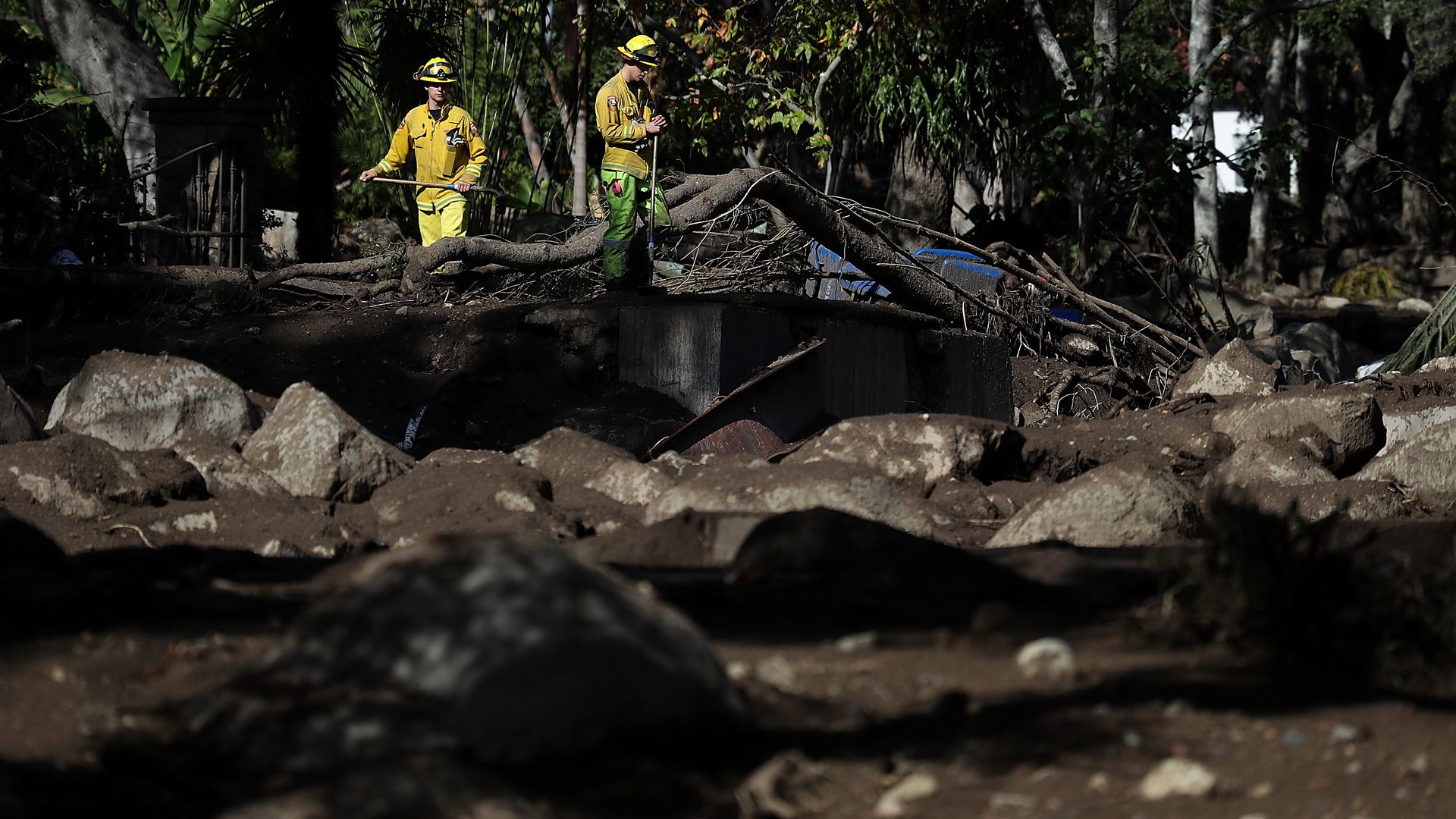 At least 15 people are dead, 24 are missing, and hundreds are stranded after severe flash flooding and mudslides smashed homes and swept away cars in southern California Tuesday — just weeks after thousands of acres in the region were destroyed by wildfires, AP reports.
By the numbers: Authorities said at least 25 people were injured, with four in critical condition, and another 50 had to be rescued by helicopters. 100 single-family homes have been destroyed, and 300 have been damaged. Response teams are working to rescue 300 people who are trapped in their homes.
Go deeper