U.N. urges Israel to reconsider move to deport African migrants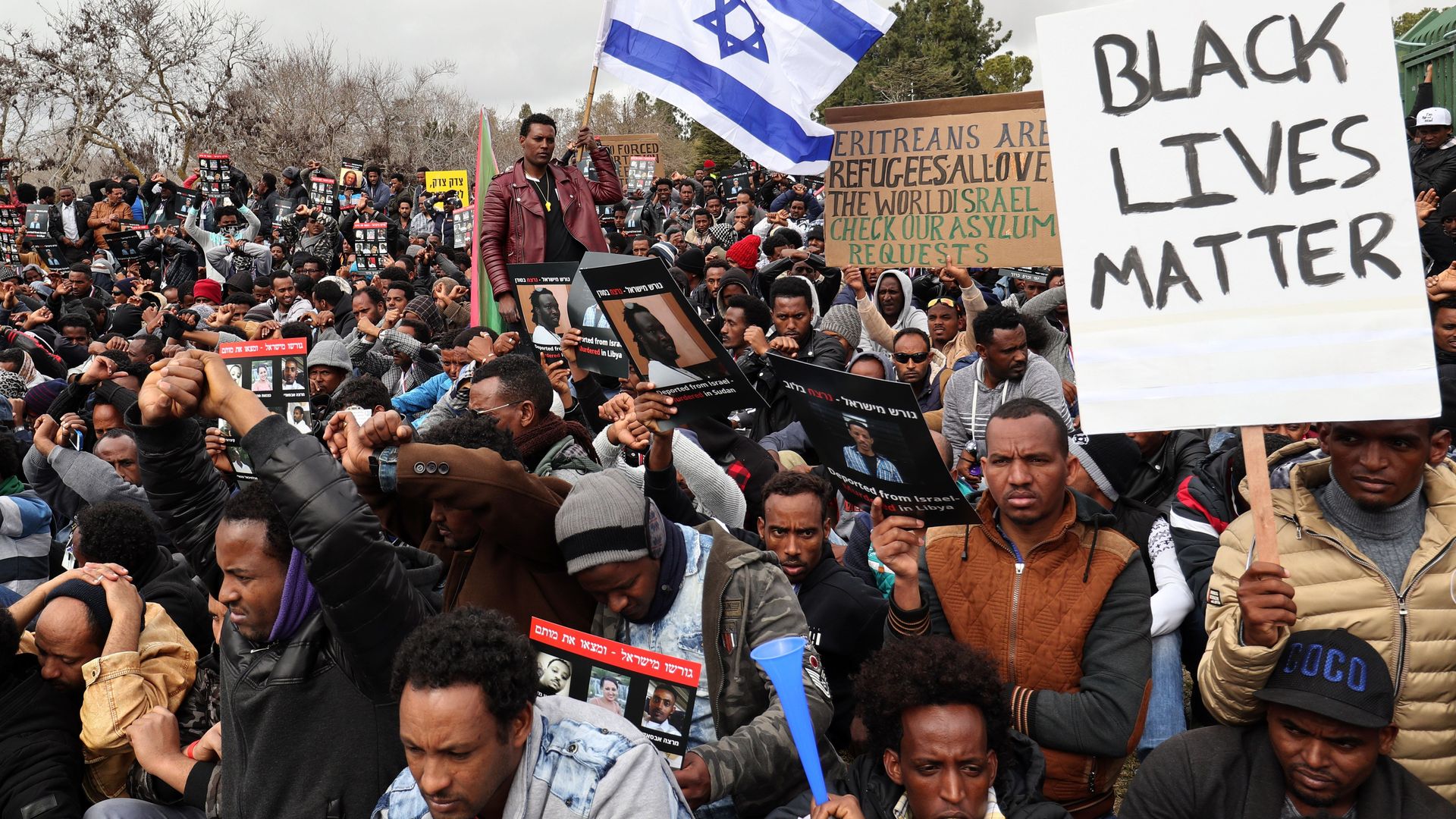 The United Nations is urging Israel to reverse its proposal to deport tens of thousands of African migrants and asylum seekers, per Reuters.
Why it matters: This comes nearly a week after Israel ordered the migrants to leave by the end of March or face jail time. Israel offered a $3,500 payment and a free airfare, per Reuters.
The backdrop: Israel has long been cracking down on the influx of African migrants and asylum seekers, mostly from Eritrea and Sudan, who entered illegally to escape war, economic hardship and persecution. Netanyahu had cautioned that they would endanger Israel's "existence as a Jewish and democratic state," per The New York Times.
By the numbers: William Spindler of the U.N. High Commission for Refugees told Reuters that about 27,000 Eritreans and 7,700 Sudanese live in Israel and the country has only granted refugee status to 11 migrants since 2009.
Go deeper