Intel CEO: No known exploits from massive chip vulnerability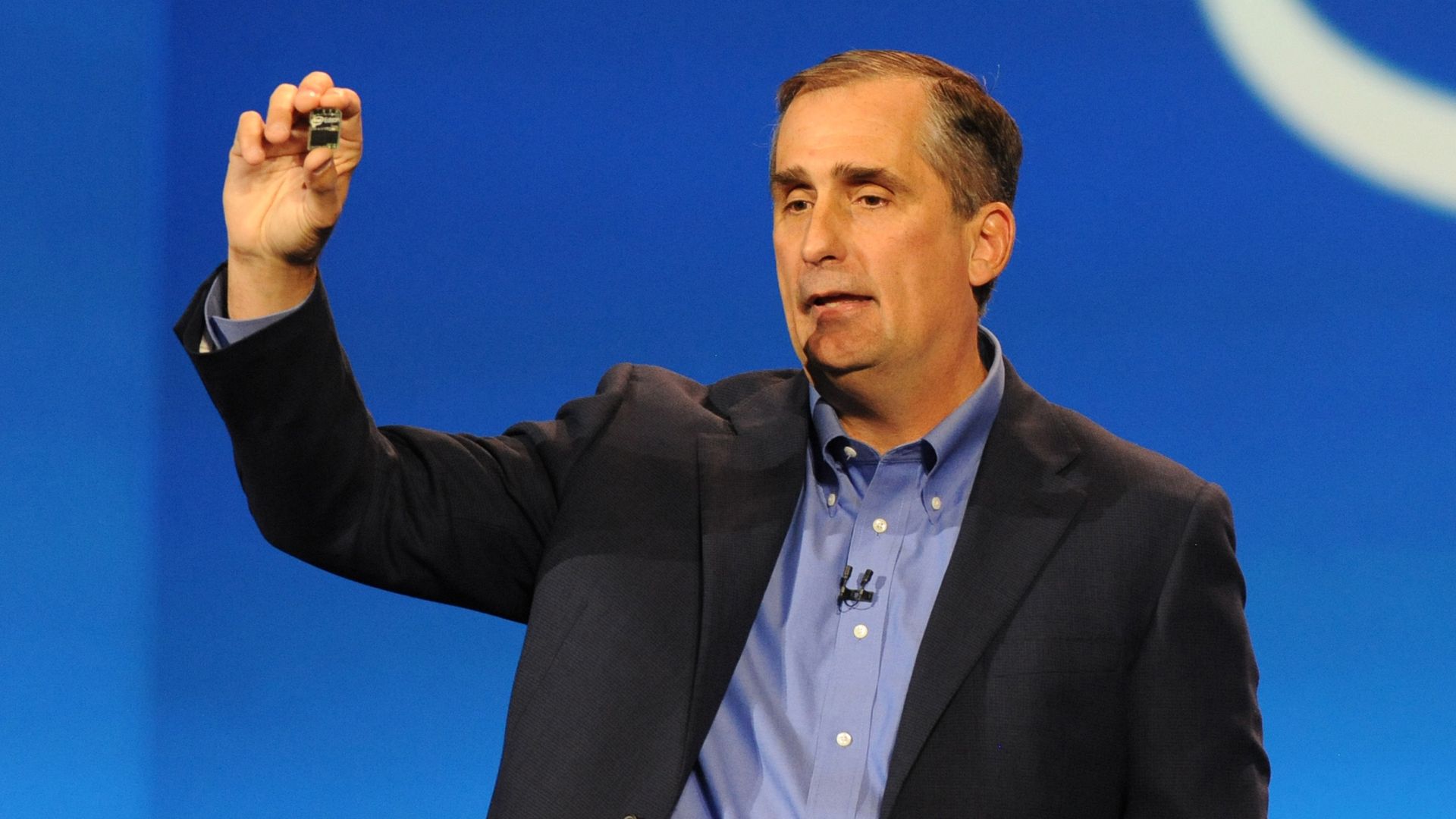 Intel chief Brian Krzanich began his CES keynote by addressing the elephant in the room: a massive chip vulnerability disclosed last week. Krzanich praised the industry for coming together so quickly and noted that so far there are no known exploits that have compromised customer data. "We are working tirelessly to ensure it stays that way," he said.
Why it matters: Although the vulnerabilities affect nearly all modern chips to varying degrees, Intel has come under particular scrutiny. Intel has said it doesn't see the issue denting profits or slowing its roadmap, however.
Krzanich's comments came ahead of a wide-ranging talk addressing Intel's core business as well as investment areas including artificial intelligence, self-driving cars and virtual reality.
Intel is also using the keynote to:
Discuss plans to broadcast 30 sports from the 2018 Winter Olympics in VR
Announce a partnership with China's SAIC Motor to pave the way for autonomous cars there
Talk about deals with BMW, Volkswagen and Nissan to improve real-time mapping
Show off a prototype autonomous car from Intel's test fleet
Fly (albeit briefly) a prototype an autonomous air taxi from German startup Volocopter
Detail progress in two emerging areas of technology, quantum computing and neuromorphic chips (those whose structure mimics the way human brains process information)
Go deeper