FBI head: Ability to break encryption is "urgent public safety issue"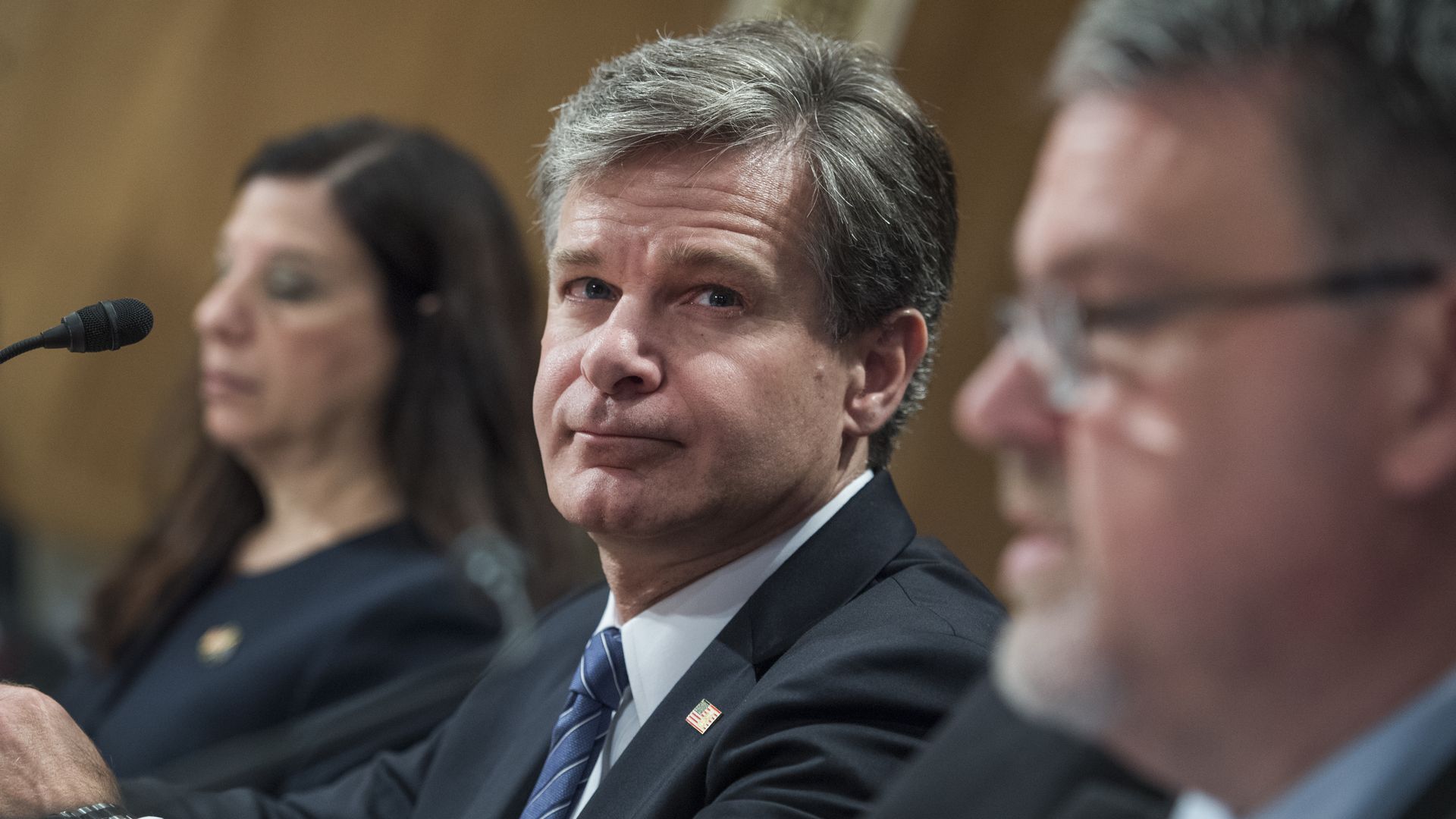 FBI Director Christopher Wray says law enforcement's difficulty in accessing data from a criminal suspect's devices is an "urgent public safety issue," Reuters reports. In the fiscal year ending Sept. 30, law enforcement failed to access approximately 7,800 devices' data despite having legal authority to do so.
Why it matters: This pits law enforcement against privacy and security advocates in a debate that has come up time and time again, including in the aftermath of violent attacks like the Texas church shooting. The Justice Department and Apple have battled over this issue before.
Big picture, per Reuters:
Technology companies and security experts claim that simply providing a method to open a criminal suspect's phone would leave users more vulnerable to hackers.
Wray admits the solution to the competing interests isn't obvious, but says "I just do not buy the claim that it is impossible."
Go deeper