Fusion GPS head: FBI heard aspects of Steele dossier from Trump insider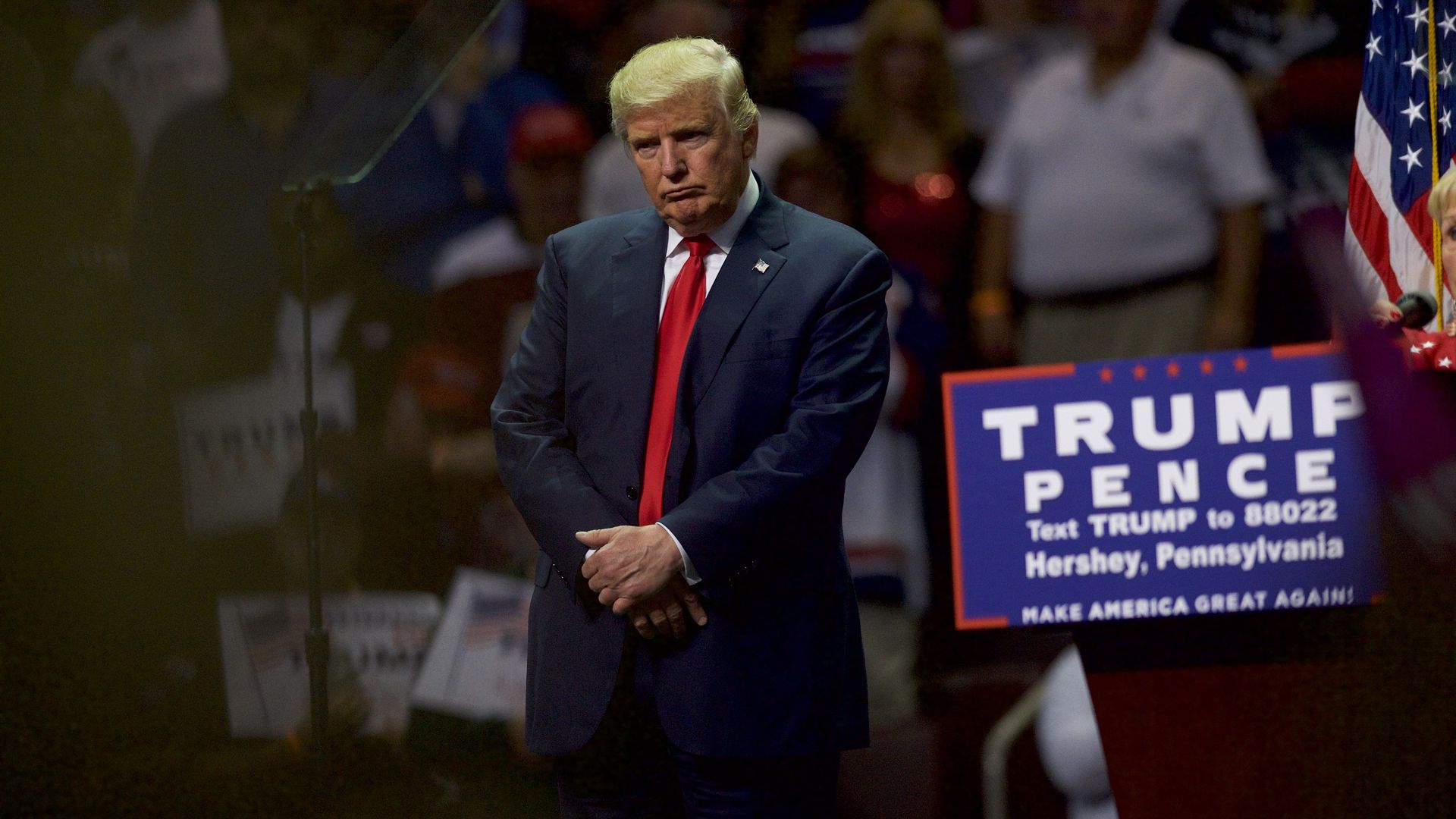 Fusion GPS head Glenn Simpson told Senate Judiciary Committee staffers in August that the FBI had independently received information from an Trump campaign insider that led them to find some of the allegations in former MI6 agent Christopher Steele's Trump-Russia dossier credible. That revelation comes from a transcript of his testimony to the committee released unilaterally today its ranking member, Sen. Dianne Feinstein.
Why it matters: If true, that information — which Simpson testified Steele told him after a meeting with the FBI in Rome in July 2016 — would significantly bolster the credibility of the controversial dossier, which has become a sort of partisan football in the ongoing Trump-Russia battle in Washington.
An excerpt from the relevant section (on page 174 of the 312-page transcript):
Q. You said that [Steele] told you of the meeting with the FBI in Rome in mid or late September, that he "gave them a full briefing"?
A. A debrief I think is what he probably said, they had debriefed him. I don't remember him articulating the specifics of that. You know, my understanding was that they would have gotten into who his sources were, how he knew certain things, and, you know, other details based on their own intelligence. Essentially what he told me was they had other intelligence about this matter from an internal Trump campaign source and that -- that they -- my understanding was that they believe Chris at this point -- that they believed Chris's information might be credible because they had other intelligence that indicated the same thing and one of those pieces of intelligence was a human source from inside the Trump organization.
When asked if he knew who the Trump campaign source was, Simpson declined to answer on the basis of "security, " adding, "There are some things I know that I just don't feel comfortable sharing because obviously it's been in the news a lot lately that people who get in the way of the Russians tend to get hurt."
Simpson did clarify that, based on what Steele told him, the Trump insider source was not a source for Steele and was someone independent of Steele's sources:
I mean, I don't think this implicates any of the issues to say I think it was a voluntary source, someone who was concerned about the same concerns we had...It was someone like us who decided to pick up the phone and report something.
Go deeper