Behind the scenes of Bannon's exit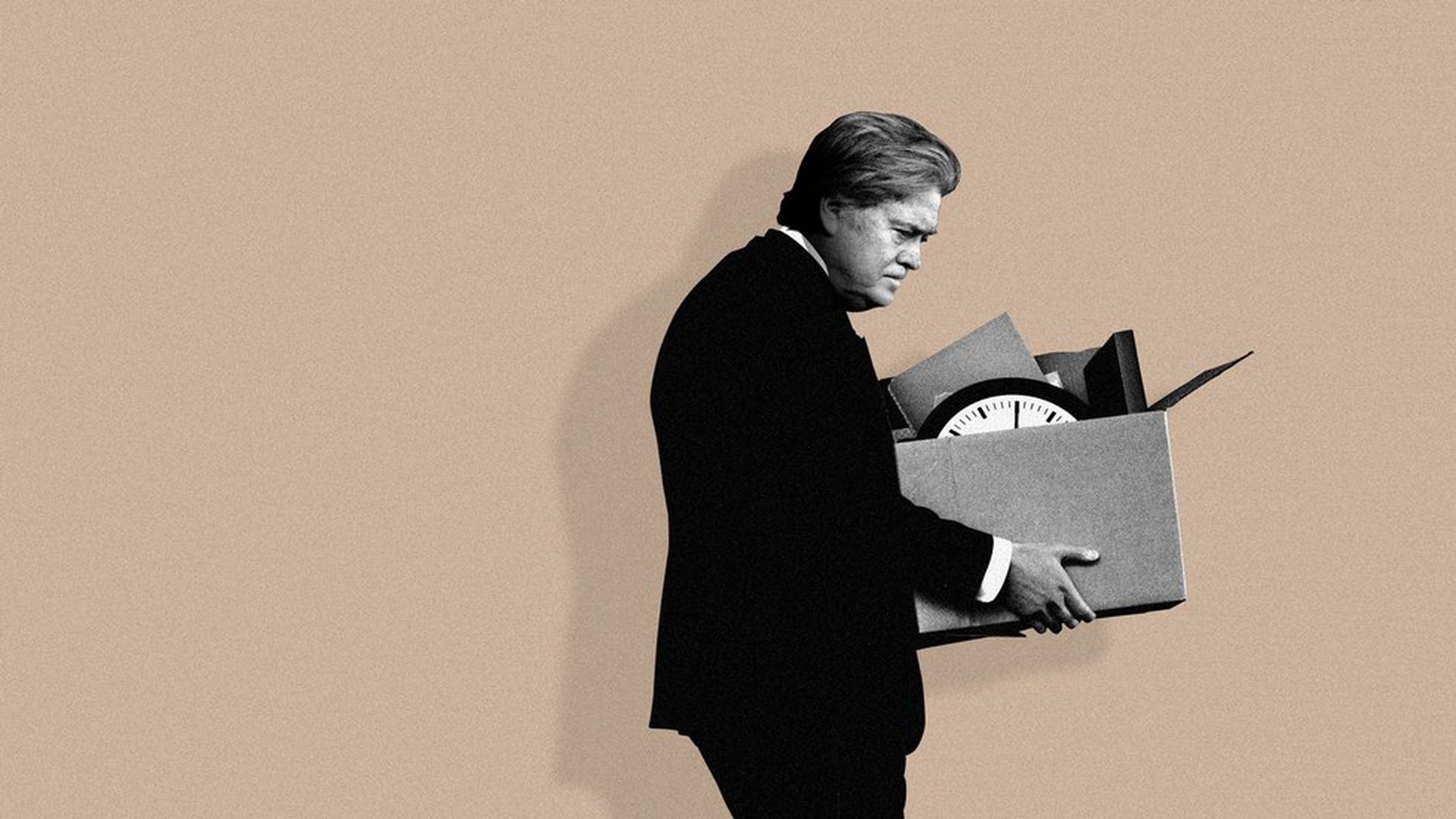 Steve Bannon is stepping down as executive chairman of Breitbart News. SiriusXM has now also cancelled his radio show, as "the agreement is with Breitbart."
The big picture: Trump got his scalp. He forced everyone inside and close to the White House to make a binary choice: "it's me or Steve." For everyone, including some of Bannon's close allies, it was an easy choice. Almost everyone abandoned Bannon.
Between the lines:
This was the Mercer's forcing his hand. It wasn't just Bannon's quotes to Wolff but how he mishandled the fallout. He took five days to issue a weak apology, which fell flat.
Right up until today Steve was telling associates everything was going to be fine (but he always does that when he's under the gun.) But his associates knew this was coming. The Mercers had turned against him months ago. 
Per source close to the White House: "God, I can't believe the whole movement just collapsed on this guy. He's done."
Per a former WH ally of Bannon's: "I've gone from being sympathetic to Steve to believing he's a genuinely bad guy, totally duplicitous. It's a shame. He has a lot of talent. But his self-destructive streak is unlike anything I've ever seen."
Go deeper:
From Breitbart's statement:
Bannon said, "I'm proud of what the Breitbart team has accomplished in so short a period of time in building out a world-class news platform."
According to Breitbart CEO Larry Solov, "Steve is a valued part of our legacy, and we will always be grateful for his contributions, and what he has helped us to accomplish."
Go deeper