No sign of immigration deal as spending deadline nears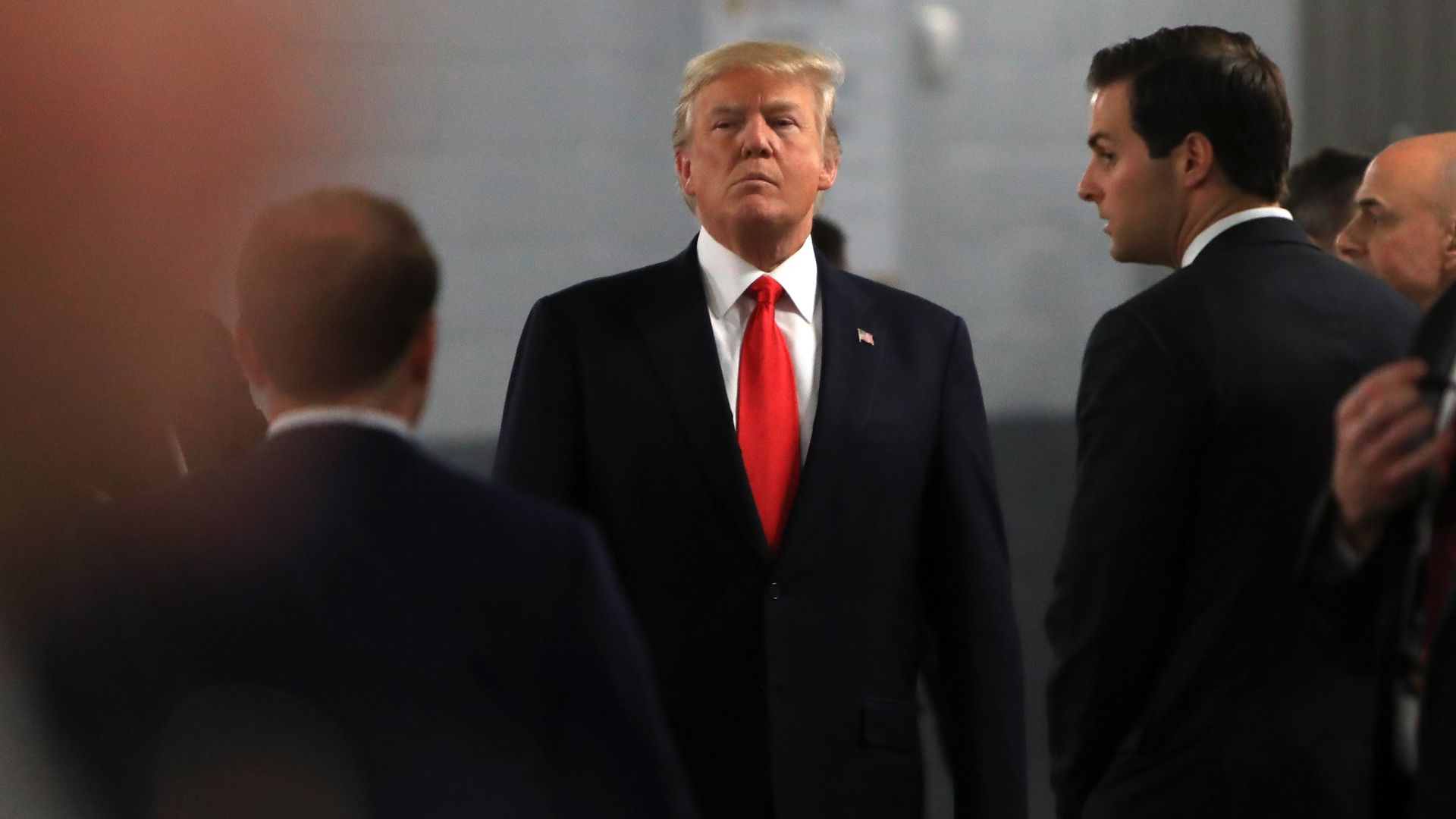 President Trump met with a group of bipartisan House and Senate members on Tuesday to discuss immigration ahead of next week's spending bill deadline. He told the press: "I hope we're going to come up with an answer for DACA."
Be smart: This meeting seemed to produce no real immigration agreement, which threatens any potential deals on the spending cap.
Trump also supported a two-phase DACA and border security deal. Once those are passed, he said, attention will turn to comprehensive immigration reform "the next afternoon."
On the border wall, Trump said he'd "love not to build the wall, but you need the wall," though he said it did not need to cover the entire border. At this point in negotiations, the wall seems to be the primary obstacle to getting any reform passed.
One more thing: Trump said Rep. Bob Goodlatte will be introducing a bill in the next few days. The president said he hopes it's a "bill of love," but one that also ends chain migration and closes loopholes.
Go deeper