The growing war on tech addiction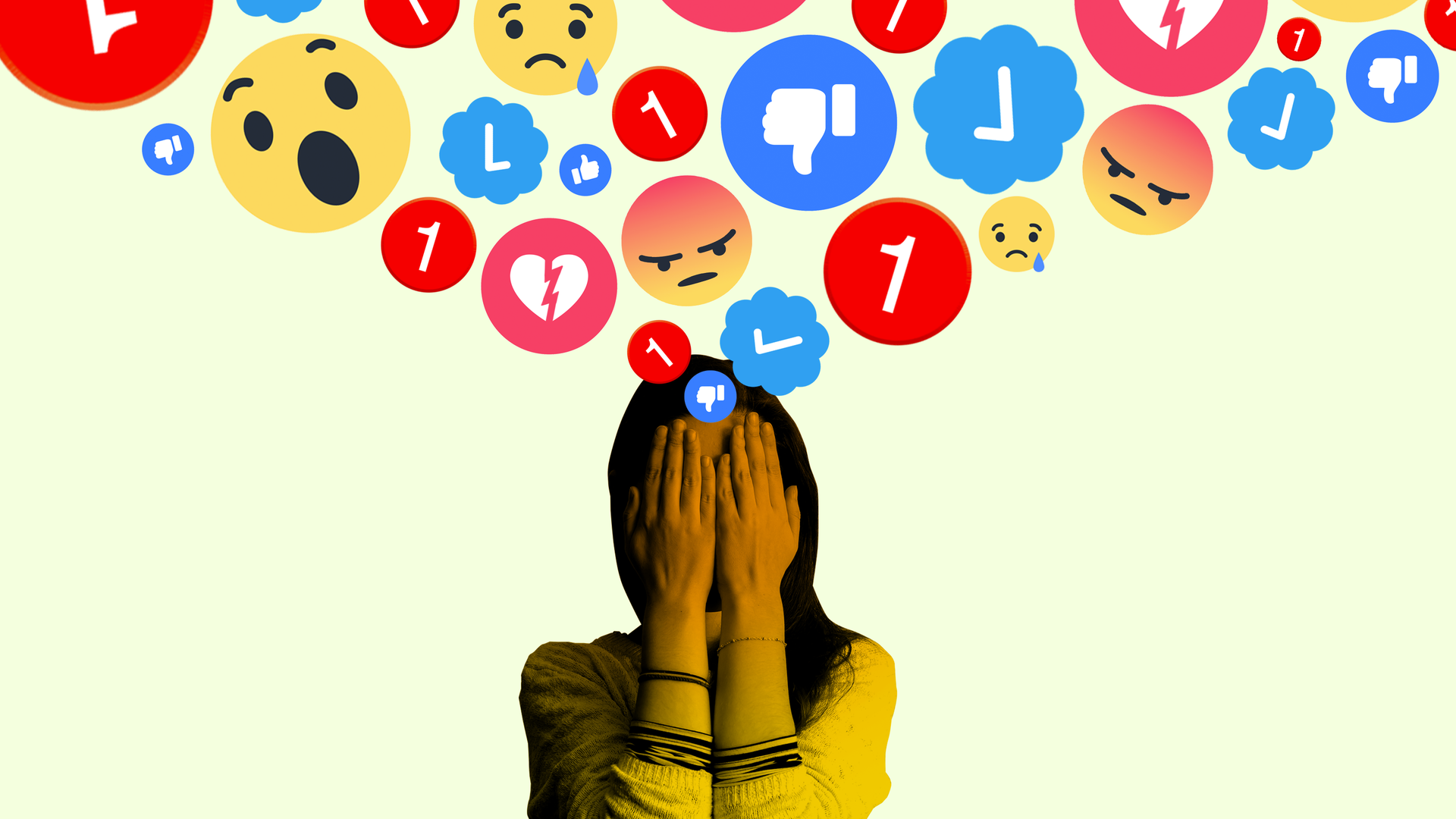 The addictive power of the technology that dominates every aspect of daily life is getting more and more attention from people who may have enough influence to do something about it.
Why it matters: Criticism of technology's impact on society is not new, but smartphones and social media are becoming even more pervasive, particularly for children and teenagers. Now a larger number of mainstream voices from former execs to investors are raising pointed questions about the impact of iPhones and Facebook on the mental health of the people who use them.
Who's raising questions:
On Wall Street: An activist investor and a pension fund are pushing Apple to give parents more options for limiting their kids' iPhone time.
"It would defy common sense to argue that [a high level of phone usage], by children whose brains are still developing, is not having at least some impact, or that the maker of such a powerful product has no role to play in helping parents to ensure it is being used optimally," JANA Partners Barry Rosenstein and California State Teachers' Retirement System's Anne Sheehan said in a letter to the company's board.
Apple declined to offer an immediate comment on the letter.
Jim Steyer, the CEO of advocacy group Common Sense Media, said in a statement that it is a "hugely important development for shareholders to take public action like this on digital addiction and inappropriate cell phone behavior."
On Capitol Hill, Democratic Sen. Mark Warner's office organized a well-attended November briefing featuring academic Zeynep Tufekci, a longtime critic of Facebook, and former Google employee Tristan Harris, who has raised concerns about the addictive power of popular Silicon Valley products.
The invitation noted that "drawing on behavioral psychology research, many technology platforms actively condition user behavior, designing (and refining) products to be intentionally habit-forming."
At the Consumer Electronics Show: While attendees have views on the subject, it is hardly the center of conversation.
87% of attendees at last year's CES said children spend too much time with technology, according to a survey of roughly 200 respondents by the American Speech-Language-Hearing Association.
82% said the industry is not doing enough to educate the public about responsible usage, and 80% think the potential impact should be considered as part of a product's or app's development process.
In Silicon Valley: Former Facebook executives and investors have taken aim at the social networking behemoth.
Early Facebook investor Roger McNamee argues in a piece in the Washington Monthly that the addictive nature of the social network and its competitors should be taken into account when addressing questions of concentration among web platforms.
Former Facebook President Sean Parker — who departed the company amid internal controversy — told Axios' Mike Allen that its creators were "exploiting a vulnerability in human psychology."
Chamath Palihapitiya, a former growth executive at Facebook, said that "short-term, dopamine-driven feedback loops we've created are destroying how society works." (Facebook said later that it was a "very different company" than when Palihapitiya worked there and the former executive eventually walked back his comments.)
The other coast: Facebook researchers conceded last month that using its product had a negative effect on users' happiness in some cases. "According to the research, it really comes down to how you use the technology," wrote the researchers, David Ginsberg and Moira Burke.
What Zuck is saying: Facebook CEO Mark Zuckerberg has pledged to spend the year broadly fixing the problems with his creation, including some of these criticisms. But he is already facing questions about how far he's going to take his resolution.
The bigger picture: Facebook and Apple aren't the only tech giants facing these concerns. Harris, for example, has been critical of the way that Netflix and YouTube autoplay videos to create a "bottomless flow" of content for users to consume.
Reality check: The upswell of interest in this issue doesn't necessarily translate to major changes, especially those that would be considered to negatively impact the revenue brought in by the lucrative products. Activist investors and soul-searching former executives aside, these companies are publicly traded and, therefore, are always keeping an eye on the bottom line.
The big question: Will this backlash amount to the relatively short-lived campaign against video games — or will it play out like the public health campaign against cigarettes that rocked the tobacco industry?
Go deeper