Scoop: Trump's "The Wall" moment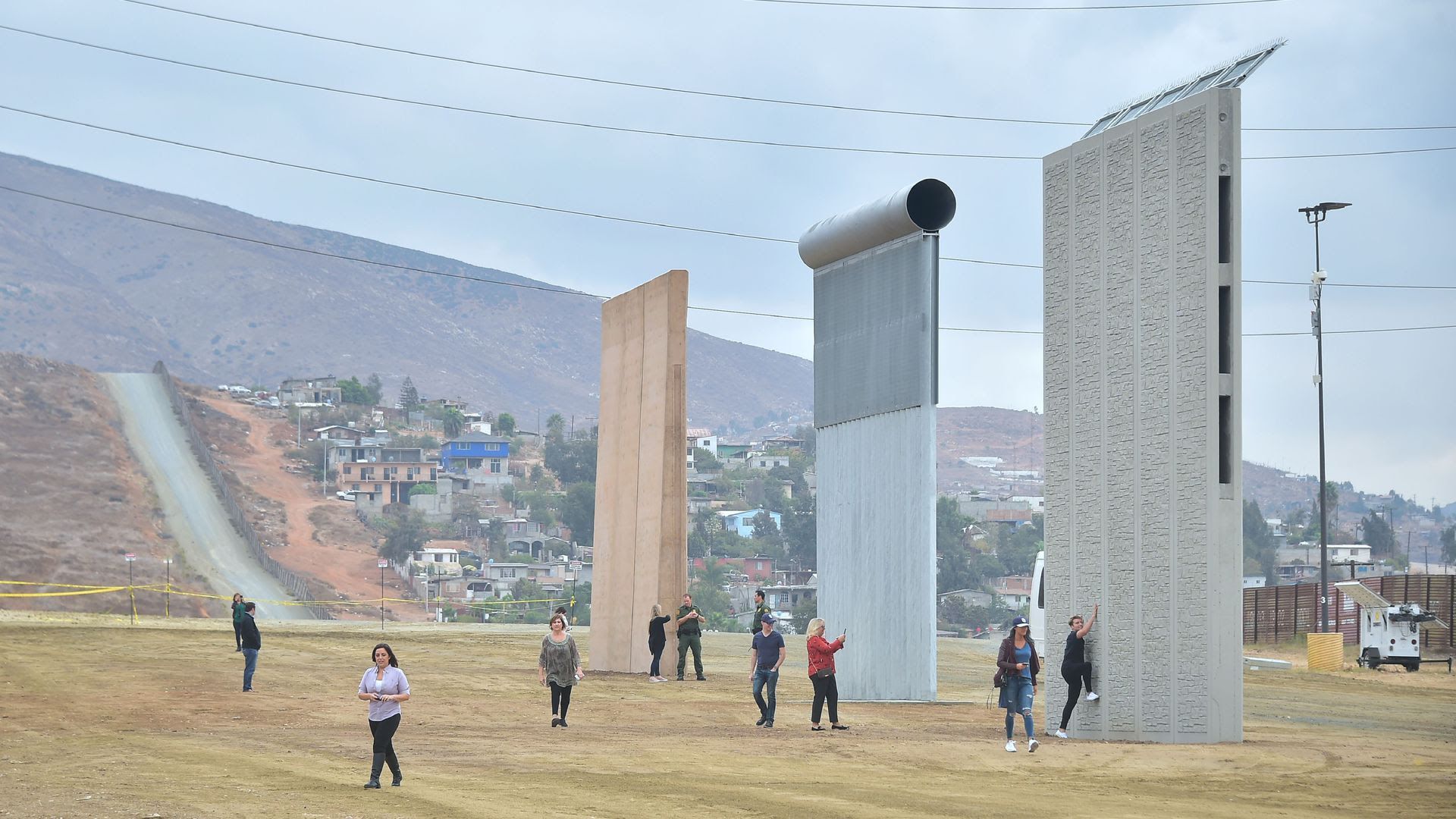 President Trump plans to visit the concrete-and-steel prototypes of his beloved border wall in San Diego after his State of the Union address on Jan. 30, sources tell Axios.
Why it matters: Trump insiders say that as they think about 2020, no promise is more vital in Trump Country. He can't blame Democrats for the fact that there's not a wall — he has to find a way to deliver one. It was such a central and symbolic promise that there's no averting your gaze from it.
At a time when Trump could be waffling on his signature commitment — perhaps shifting the conversation to border enforcement in an effort to get a deal with Democrats — he plans to solidify his insistence on the actual physical wall, the sources said.
Aides say Trump has been unequivocal for months: "Wall, or no deal."
The field trip to see the prototypes had been planned for this week, but was pushed back after Trump decided to attend tonight's college football championship.
Trump's renewed fervor on the wall could make it harder to win a budget or "Dreamer" extension deal with Democratic leaders. They have made the wall a red line, but have been flexible on border security.
Administration officials see a possible deal with Dems because terrain doesn't allow wall construction in some places, and the wall could help with drug interdiction as well as curtailing border crossings.
A source close to Trump said: "The wall is bigger than a policy proposal — it's a symbol. Ending chain migration may be more impactful policy, but he understands the power of the wall as a concept and in terms of the way he and his presidency will be perceived and judged."
Be smart: As the White House looks to this year's midterms and reelection in 2020, and as more moderate advisers depart, look for President Trump to sound more like Campaign Trump on immigration, trade and other issues.
Go deeper