Pence's Middle East trip to begin next week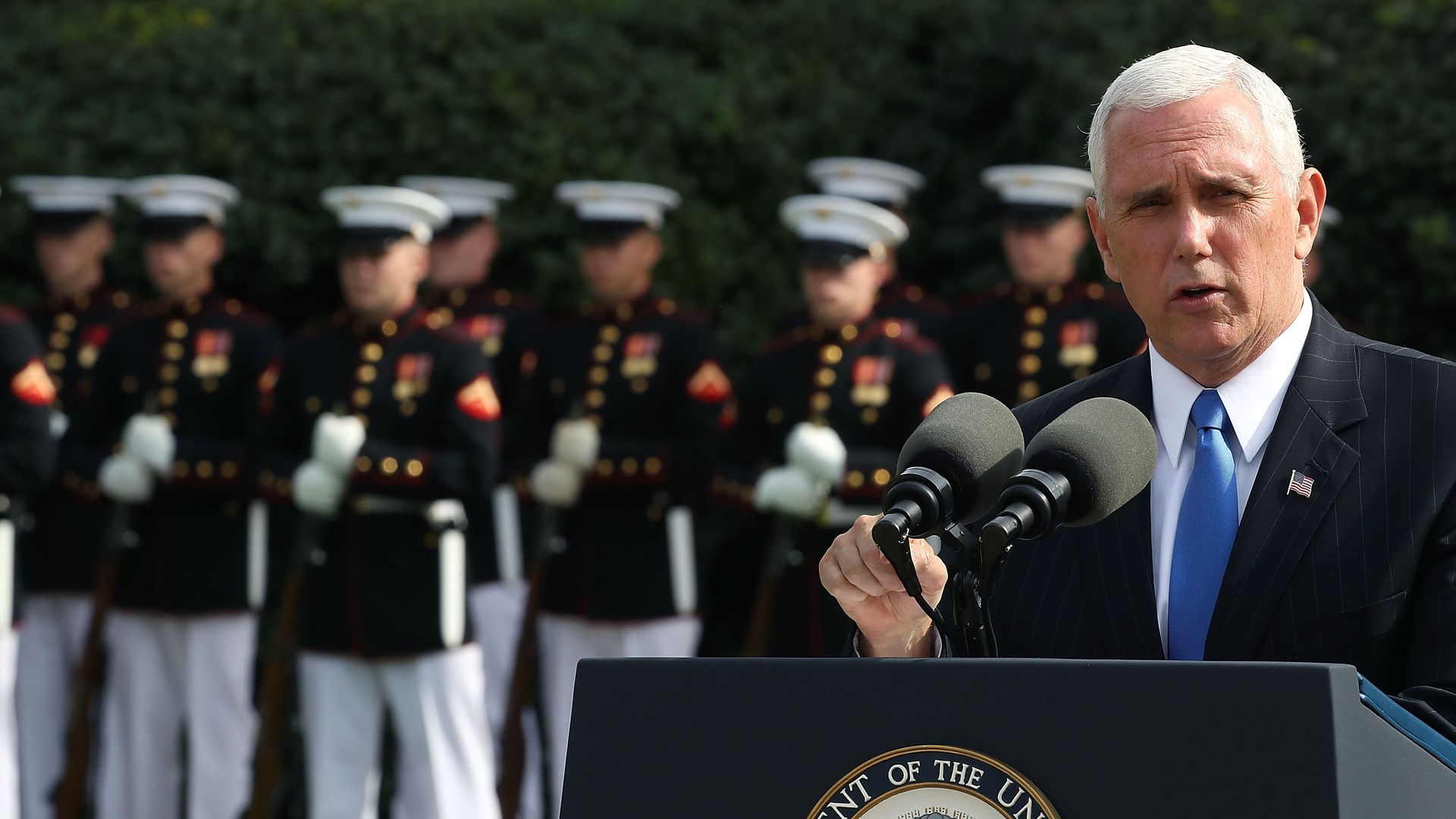 Vice President Mike Pence is kicking off his Middle East trip starting January 19 after delaying it to stay in Washington for the tax code overhaul vote last year.
What he'll discuss on the trip: National security, and in particular, "the shared need to combat terrorism and assist persecuted religious minorities."
On the agenda:
Egypt January 19-21: Meeting with President Abdel Fattah Al Sisi
Jordan January 21-22: Meeting with His Majesty King Abdullah II
Israel January 22-23: Meeting with Prime Minister Benjamin Netanyahu and President Reuven Rivlin. Pence will also speak at the Knesset, visit Yad Vashem, and visit the Western Wall.
Go deeper: His agenda in Israel
Go deeper