Natural disasters cost a record-shattering $306 billion in 2017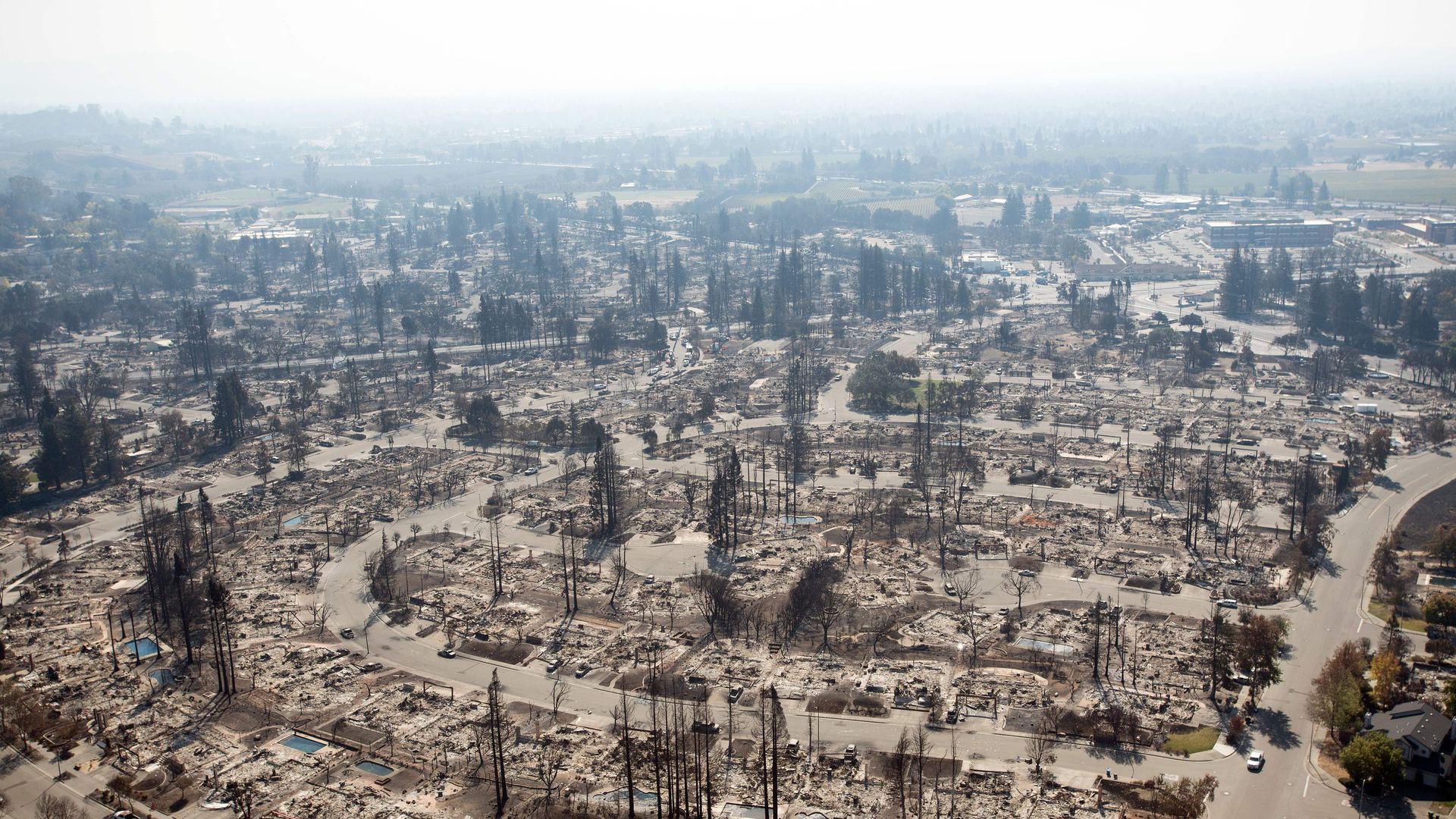 The string of devastating hurricanes and wildfires across the United States in 2017 cost the country $306 billion in damages, a record-breaking number, the National Oceanic and Atmospheric Administration reports.
Key stat: In 2017, there were 16 separate disaster events that topped $1 billion in damages. And these 16 events — which included storms, wildfires, droughts and freezes — killed 362 people.
The numbers, per NOAA:
A total of 219 natural disasters have cost the U.S. $1.5 trillion since 1980.
The average number of events costing $1 billion or more from 1980 to 2017 is 5.8. That number rises to 11.6 when considering the period 2013 to 2017.
Before 2017, 2005 — when Hurricane Katrina struck — held the record for costliest year. Natural disasters caused $215 billion in damages in 2005.
Go deeper