U.K.'s Theresa May says she's not worried about Trump's mental fitness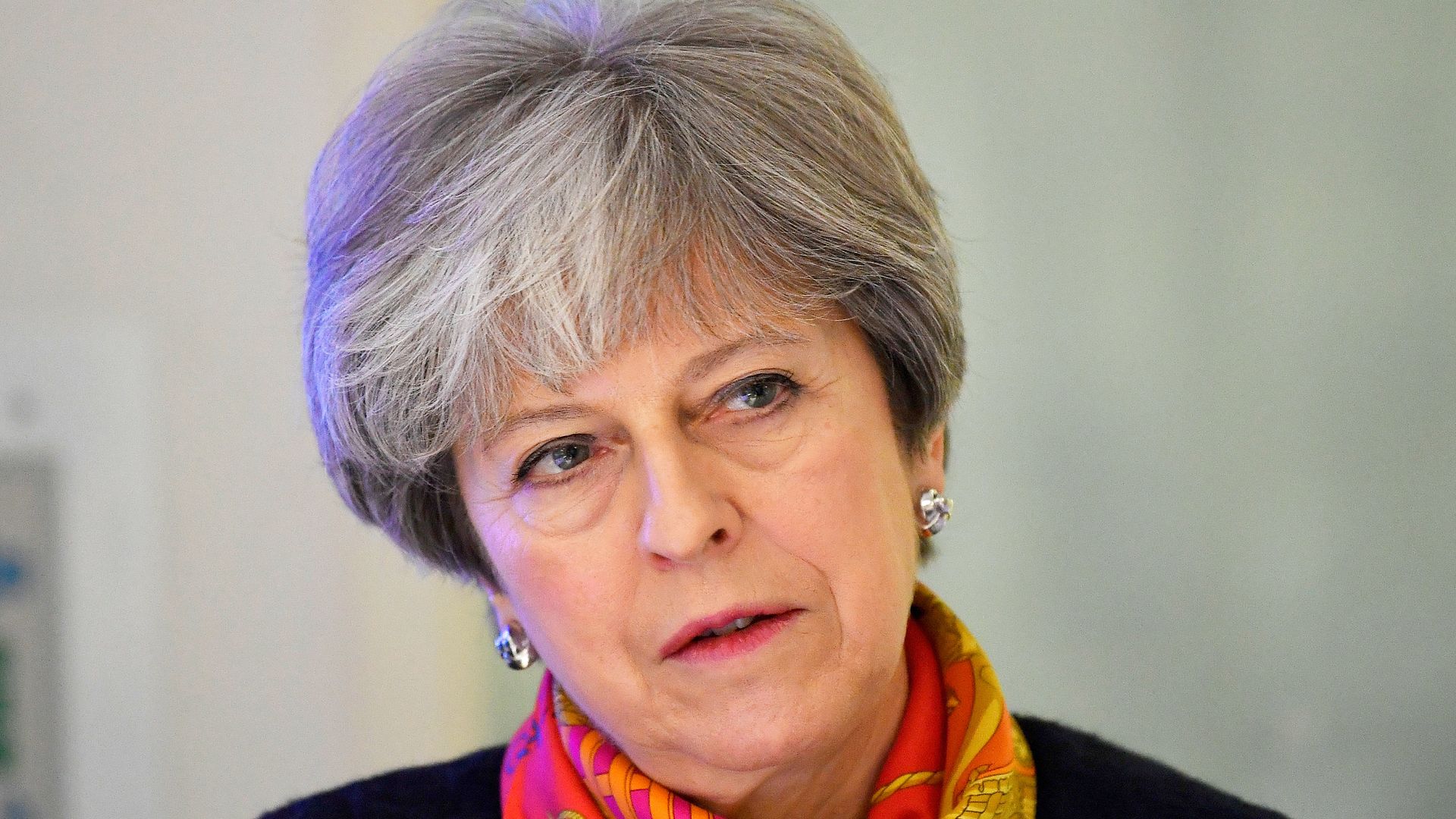 U.K. Prime Minister Theresa May was asked in a BBC interview whether she considered concerns surrounding President Trump's mental health serious, per AP.
Why it matters: Questions about the president's mental state have been asked in the White House breifing room and, now, of an allied world leader.
The quote: "When I deal with President Trump what I see is somebody who is committed to ensuring that he is taking decisions in the best interests of the United States."
One more thing: She said Trump will visit the U.K., but didn't give a date or say whether it would be a formal state visit. Trump reportedly pushed back plans to visit over concerns about protests in London.
Go deeper