Spicer still gets ratings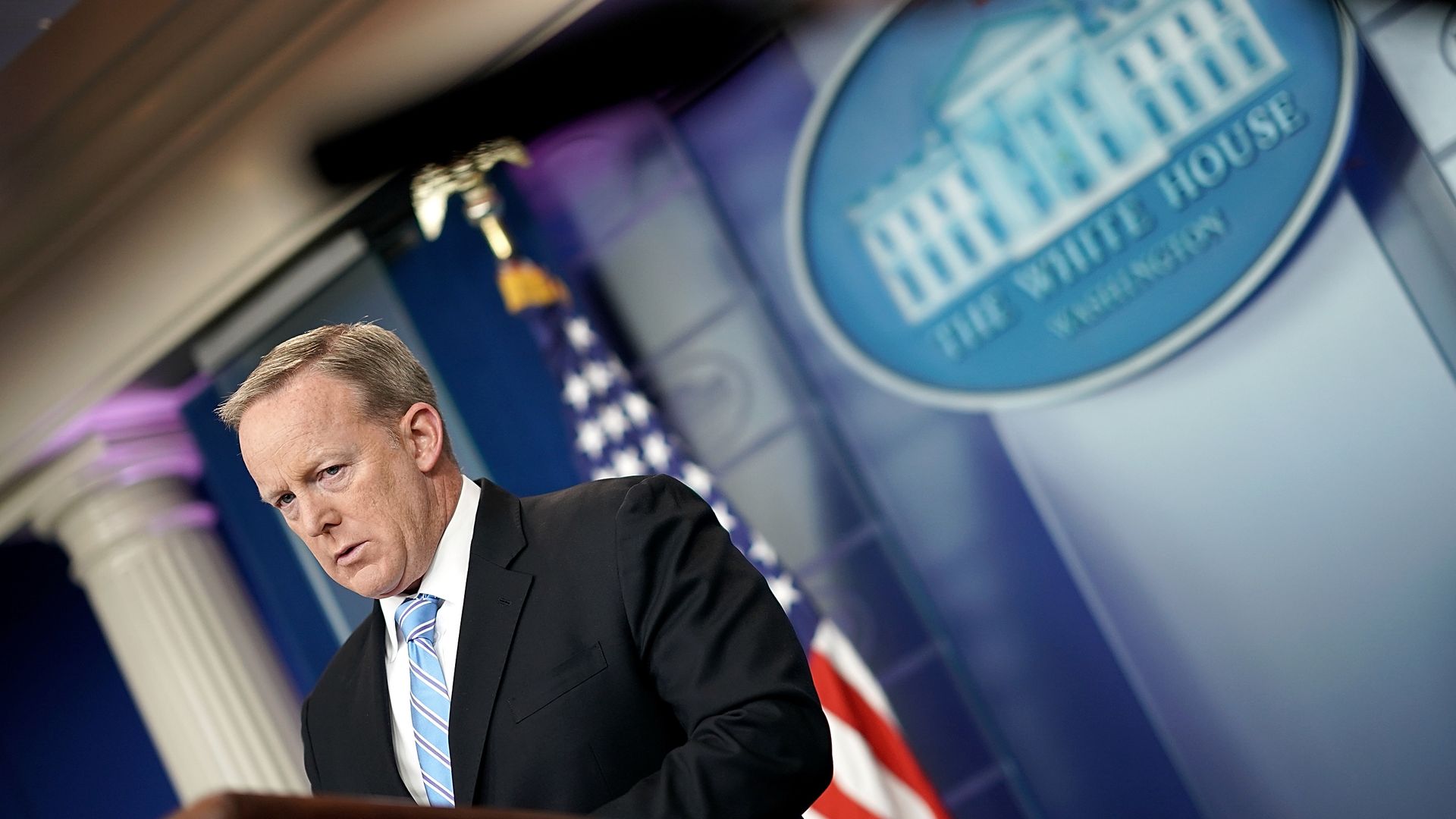 Sean Spicer had a rough trot as White House press secretary but one fact was undeniable: the guy — as Trump often noted admiringly — got terrific ratings.
Away from the podium, it appears Spicer can still bring in an audience. On Thursday night, he sat with SE Cupp for the full hour on her show on the relatively obscure network HLN. I wouldn't even know where to find HLN with my remote, but Axios' media editor Sara Fischer emails to tell me the Spicer show far outperformed Cupp's usual ratings:
"The show gets roughly 70.000 viewers on average in its daily 5:00 p.m. time slot, but Thursday night's show pulled in 109,000 viewers for the network — a big improvement, but still far behind its cable news rivals in that hour.
"In addition, the network re-aired the show Thursday at the 8pmhour for those who missed the first run of the Spicer interview. The repeat show pulled in 142,000 total viewers — 38,000 within the coveted 25-54 advertising demo — bringing the day's total to 251,000 total viewers of the show, 70,000 of which were in the demo."
I asked Spicer about the ratings bump, and whether he harbored any TV aspirations. He declined to comment.
Flashback: San Francisco Chronicle: "Sean Spicer Hands Kimmel a Rare Ratings Win Over Fallon."
Get more stories like this by signing up for our weekly political lookahead newsletter, Axios Sneak Peek. 
Go deeper